PRESIDENT, BUCKHEAD BUSINESS ASSOCIATION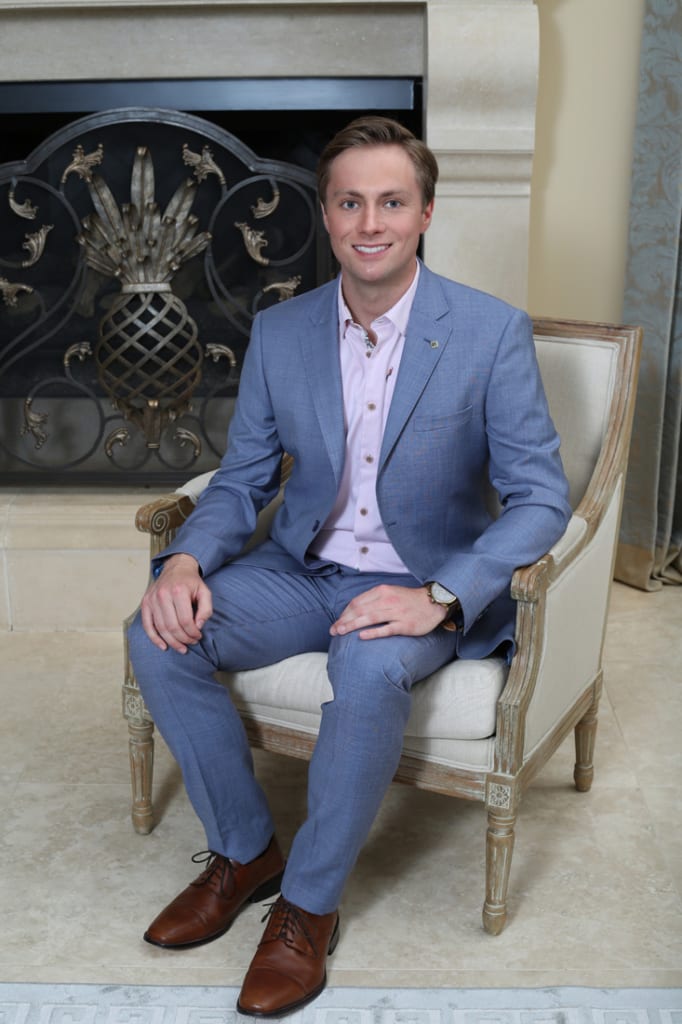 STORY: Daryn Kagan
Current day job: Solutions consultant, workforce solutions, Equifax
First job: "I did freelance marketing beginning in eighth grade, using graphic design and video editing to help organizations."
Age: 29
Education: Bachelor of Business Administration, University of Georgia
Pets: Family dog
Doozie Hobbies: "I enjoy staying active, whether it's traveling to new places or being a tourist in our own city."
Personal heroes: "My parents, Marty and Becky Godfrey."
Good luck finding a free moment in Chris Godfrey's day. Now settled in his new day job as a pre-sales consultant at Equifax (he was previously an associate at the commercial real estate firm Avison Young), the busy 29-year-old also fills his plate with his various duties as the president of the Buckhead Business Association (BBA). The youngest person ever to hold the position at the 350-plus-member association, he is responsible for everything from presiding over weekly networking sessions to appearing at area ribbon cuttings. Godfrey was also just named one of the two newest directors of the Buckhead Coalition. In addition, he's a steering committee member for the Metro Atlanta Chamber's ATLeaders council, served on the Committee for a Better Atlanta before the past election cycle, is on the Children's Healthcare of Atlanta's Community Board and is an active member of Buckhead Church. Godfrey packs his schedule with all of these projects and commitments in large part because he believes in giving back. "A lot of people don't know how to give back, but it just takes putting one foot in front of the other," he says.
What does the BBA president do?
I oversee our board of directors, executive board, executive director and any interns we have. It's a volunteer position. I was president-elect last year, and next year I will be past president. It's a three-year process.
How does one get to be president of the BBA at only 29?
I got involved about four years ago right out of college. When I moved back to Atlanta, I was working for a staffing firm. Joining BBA was one of the first things I did when I joined corporate Atlanta. At the time, our Young Bucks program for members 35 and under hadn't really been doing anything. We brought it back and grew the numbers and participation. That was my first leadership role in the organization. From there, I became vice president of programs for the overall organization.
Has there been any pushback about someone so young taking over?
I've had all sorts of support and nothing but encouragement. People saw my involvement the last four years and valued what I've been doing.
What are your goals as president?
I'm most excited about helping the BBA stay relevant for a new generation. For one, we've rolled out a new website. We've made it mobile friendly and easier for people to register for events online. We've improved the communication line between members and leadership. And you have a day job, too. Yes, I work for Equifax. I'm a consultant with the workforce solutions group. We help with all the onboarding applications that Equifax has. Not the credit side of the business, but rather the suite of services we sell to employers. Part of your job as the president of the BBA is to promote the area.
What's great about Buckhead in your opinion?
There are big companies here with job opportunities. For example, there's Carter's and Northwestern Mutual. You have a bustling technology scene [Atlanta Tech Village] and a commercial real estate presence with CBRE. The BeltLine is coming through a portion of Buckhead, and Path400 is eventually going to connect to the BeltLine. We have the best food scene. I mention a lot of the fun things, because I think that's the hook: to work hard and enjoy that quality of life to go with your work.
With all this leadership experience, could we one day see your name on an election ballot?
I could see myself involved in the economic development of Atlanta. I don't have a specific position in mind, but politics is a definite possibility. I love making a difference.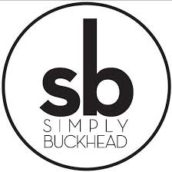 SimplyBuckhead
Simply Buckhead is an upscale lifestyle magazine focused on the best and brightest individuals, businesses and events in Buckhead, Brookhaven, Sandy Springs, Dunwoody and Chamblee. With a commitment to journalistic excellence, the magazine serves as the authority on who to know, what to do and where to go in the community, and its surroundings.