INTREPID PHOTOGRAPHER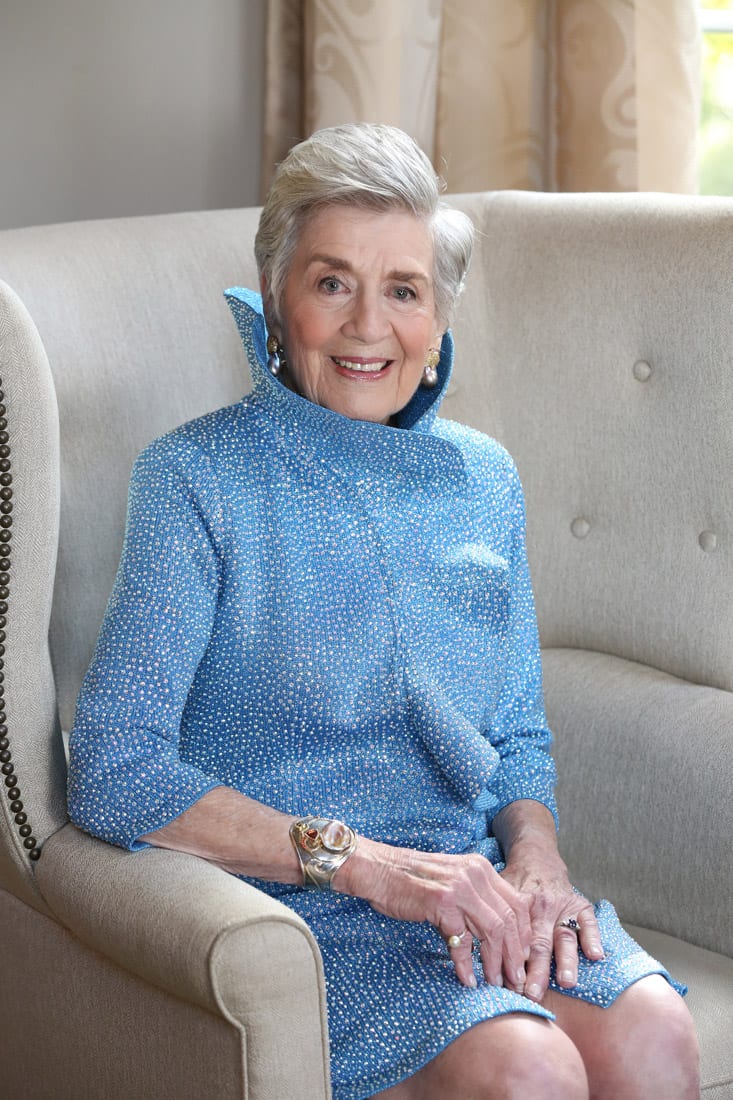 STORY: H.M. Cauley
PHOTOS: Sara Hanna
Lucinda Bunnen's definition of what constitutes a bold woman is succinct: "It means doing things you have dreamed up that other women haven't dared to do," she says. That attitude has taken the 88-year-old on global adventures that have always brought her back to northwest Buckhead, where she's lived for 60 years.
Her 30-acre homestead reminds her of growing up on a farm in Katonah, New York, where she developed a lifelong affinity for riding horses. By the late 1940s, while at school in Switzerland, she discovered another passion: skiing. At 19, she was invited to join the U.S. Olympic ski team as a downhill racer, but her father's illness brought her back home.
By 1958, she was a wife and mother of three, but she'd learned how to maintain her own distinct personality and interests from a master: her mother. "She spoke five languages, painted, played piano and earned a Ph.D. in organic chemistry the same day I graduated from high school," says Bunnen. "She was very creative. I had to turn 40 before I started doing everything."
That was the year Bunnen gathered her three kids and a dozen other family members and traveled to Machu Picchu in Peru. "I didn't want a party; I wanted to make a film," she says. But Bunnen also took plenty of photos and found that artform more appealing. Instead of becoming a filmmaker, she honed her photography skills and began capturing her adventures in stills. And adventures there were. During the 1960s, Bunnen and her racehorse, Santee, won ribbons at shows and cantered over the countryside with the Shakerag Hounds hunt club.
Then she hit the road, heading to Haiti to catalogue museum collections. "I traveled to Irian Jaya in the '80s and photographed people who had never seen the likes of me. I have been to West Africa and Morocco, and to Bosnia [with The ArtReach Foundation] to make photographic records of what amazing things the program was doing to help students and teachers recover from their war-torn country."
At home, Bunnen photographed people she thought were making a difference and in 1978, published their images in her first book, Movers & Shakers in Georgia. With a dog and BFF, Bunnen took off in a Volkswagen to explore cemeteries around the South and Southwest, resulting in 1991's Scoring in Heaven: Gravestones and Cemetery Art of the American Sunbelt States. In 1999, she drove to Alaska, a trip that produced Alaska: Trail Tales and Eccentric Detours. "I also went to Cuba in 2011 before it was the popular place to go and made a small book from that trip, too," she says.
Her seventh and most recent book, Gathered, is a collection of about 80 favorite objects that she photographed in a makeshift studio in her garage. "It's a tangible piece of art more than a book," she says. "It's turned out to be a big success as a work of art."
Of all her achievements and adventures, the seven-time grandmother is proudest of having curated and donated to the High Museum of Art's Bunnen Collection of Photography, which has grown into one of the museum's largest holdings since it opened in 1983. Her works can also be found in permanent collections from Moscow to Washington, D.C. And she's cultivated a reputation as a financial supporter of art and charitable organizations, including Planned Parenthood and Atlanta Celebrates Photography.
"I like to be an inspiration that life doesn't have to stop at 60," she says. "You stay younger if you stay busy. I'll keep taking pictures because I like it and because I feel through them that I'm still making a difference."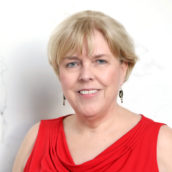 H.M Cauley
Atlanta-based writer and editor contributing to a number of local and state-wide publications. Instructor in Georgia State's Communication department and Emory's Continuing Education division.