HOW ATLANTA'S "CRATE-DIGGING" MATRIARCH DJ, YVONNE MONET, MANAGES TO STAY ONE STEP AHEAD OF THE GAME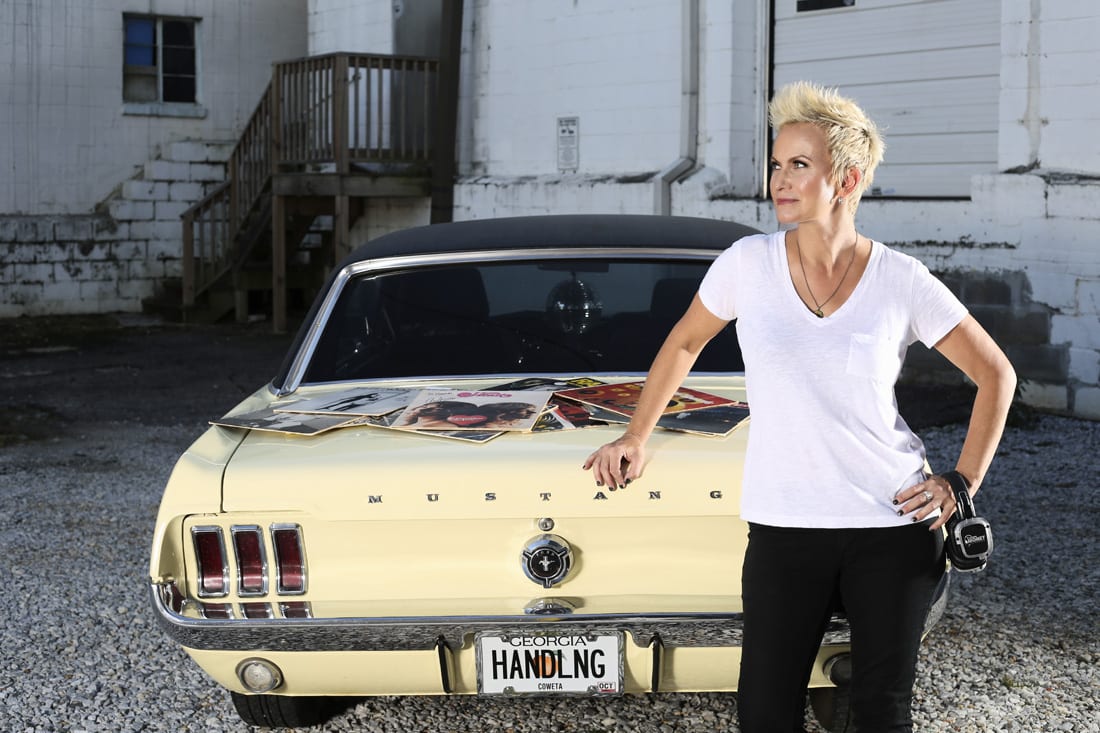 STORY: Neal Howard PHOTOS: Sara Hanna
You'd be hard-pressed to find a person beaming with more infectious, positive energy than DJ Yvonne Monet. Leaning over her Monday latte with a smile bright enough to blot out the sun, it's abundantly clear that this five-foot-nothing former radio host and Detroit native hasn't lost an ounce of passion for her craft since spinning her first record more than three decades ago. "I love making people have a good time," she says. "It's like delivering flowers. I get to make people smile."
Monet first made a name for herself in 1992 as a DJ on Atlanta's alternative-rock radio station, 99x. Her live-mix show on Saturday nights, The Beat Factory, quickly amassed a large fan base that led her to become a premier headliner at local clubs.
Before leaving Atlanta in 1999 for a morning gig at 93.3 Merge radio in Dallas, she had broadened her listenership even further as a host on the popular sex-tip show Pleasure Dome with therapist Roger Libby. After a five-year run in Texas, Monet doubled back to the city where she'd first hit it big, signing on with 92.9 Dave FM in 2004. These days, though, the veteran maestro of the ones-and-twos is onstage via live, largely private events in Buckhead and elsewhere throughout Atlanta. "Not at the clubs," says Monet. "I work with [local event planning gurus] Legendary Events all the time, mostly in private homes— some really damn nice homes. I have a few DJs who work for me, and I'll be like, 'OK, you're doing this, you're doing that.' And they're like, 'Whoa, Monet, you sent me to another [amazing house]. I win tonight.'
These are people who know that I respect their privacy. We're not going to take pictures at their homes and post them. We're legit." Perhaps the coolest thing about Monet's performances isn't the luxury homes or swanky venues they're held in. Instead, it's the innovative technology she uses to execute them.
Prepare to be mesmerized by the futuristic $12,000 touchscreen interface called the Emulator. "In the simplest terms, it's a huge iPad that you can see through," says Monet. "There are less than 100 in the world. It's a 46-inch tempered glass. If you're in the audience, you can see through it and see me mixing. It's like what'd you see in Minority Report or The Hunger Games. I can even write notes to the crowd and project what I'm seeing onto the big screen. These days you see DJs, and what are they doing? Nothing. Just headphones on, very serious. The Emulator is very theatrical; it's showbiz. And I'm all about showbiz."
WHERE TO CATCH HER:
Oct. 19: Pink Cork event for Georgia Breast Cancer Coalition, Buckhead Club
Nov. 2: A Meal to Remember dinner benefiting Meals on Wheels Atlanta, St. Regis Atlanta
Dec. 6: Holiday party, Town Brookhaven
RECENT GIGS OF NOTE:
✶ Louis Vuitton, Lenox Square
✶ Opening act for Steel Panther, Buckhead Theatre
✶ 2017 GLAAD Awards
✶ Premiere of filmmaker/ author/speaker Sofia Wellman's documentary, What's Love Got to Do With It
✶ Private party for Born on Fifth creator and Atlanta style influencer, Emily Hertz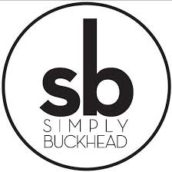 SimplyBuckhead
Simply Buckhead is an upscale lifestyle magazine focused on the best and brightest individuals, businesses and events in Buckhead, Brookhaven, Sandy Springs, Dunwoody and Chamblee. With a commitment to journalistic excellence, the magazine serves as the authority on who to know, what to do and where to go in the community, and its surroundings.