AN OPPORTUNE OFFICE SPACE OPENS IN EAST BUCKHEAD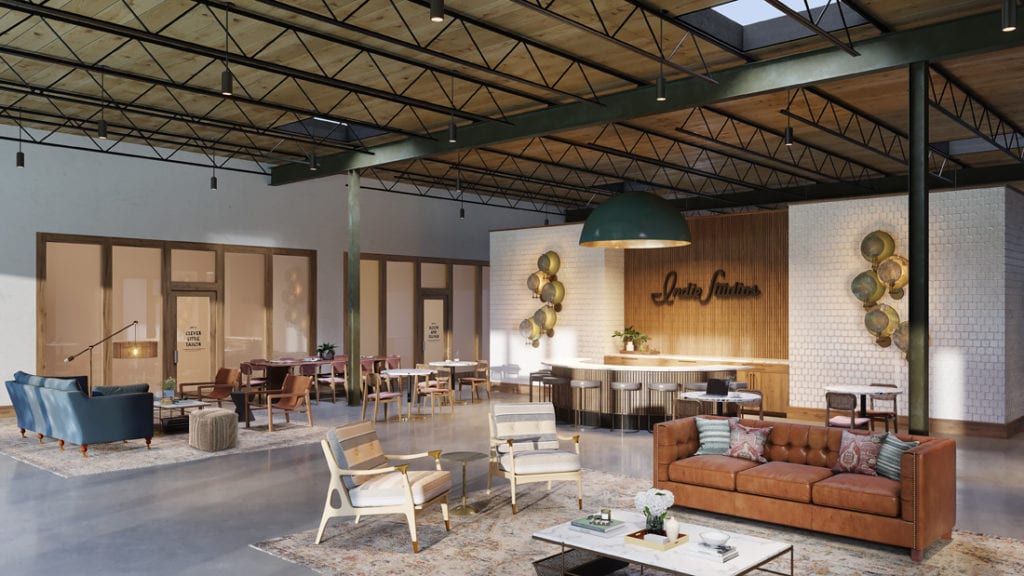 This fall, east Buckhead welcomes Indie Studios, a 35,000-square-foot development housed in a renovated 1957 warehouse. The latest venture by culturally driven commercial real estate developer Gene Kansas, the creative, open shared studio environment is located in the Armour- Ottley Loop, an area bursting with a colorful variety of tenants, from Sweetwater Brewery and East Pole Coffee to businesses offering everything from textiles to technology. In a time when work environments are top of mind, we share what makes Indie Studios hip and well-timed.
WHO'S IT FOR?
Indie Studios was created for design focused tenants, an industry that is booming in Atlanta. According to Ortus Economic Research, an estimated 111,000 people worked in design occupations in Atlanta in 2016, equivalent to 4.3% of the total Atlanta workforce. This is a larger proportion than in New York (3.6%) and a larger proportion than the U.S. average workforce (3.6%).
WHY IS IT COOL?
Billed as a boutique-hotel-meets cultural- center, the former midcentury modern warehouse includes perks such as a cafe and library with a 20-foot-long by 12-foot-high, large-screen video display wall. The digital portal, created by CineMassive, has a catalogue of local and remote content via fiber internet as well as the capability for teleconferencing, high-level presentations, research and brainstorming optionality. There's even the ability to transform the room into a giant arcade. Other out-of-the-box amenities include the tech-focused "Studio X" offering single desk, workstation and hub options for freelancers involved in software development. The lab space and a separate demo room come complete with complimentary Red Bull. And if you're an Indie Studios tenant, you can expect tiny cinnamon rolls and complimentary coffee each afternoon.
WOW-WORTHY DESIGN ELEMENTS?
Laura Daniel, principal architect at Revive, designed Indie Studios in 2019 before COVID-19 emerged. Her foresight in the evolution of the office, however, led to now-sough tafter design elements that accentuate the indoor-outdoor work experience. Each of the 12 private studios, built to accommodate teams of eight to 20 people, are abundant in natural light and feature expansive glass walls and private outdoor space—about 23% of each studio's leasable square footage is a private patio. Other health-conscious elements include individual HVAC systems for each studio, direct access to the Atlanta BeltLine's Northeast Trail, a 150-foot linear front garden, a nursing room for new mothers and shower rooms and indoor bike storage for bike commuters. There are also lunchtime workouts and chic community areas.
Indie Studios
190 Ottley Drive N.E.
Atlanta 30324
indiebecomesyou.com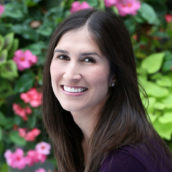 Giannina Bedford
Giannina S. Bedford is multi-faceted writer and editor. Her work covers design, travel, food and business. She's penned Simply Buckhead's home feature since inception and held a variety of editorial roles at the magazine. Her freelance work has appeared in Condé Nast Traveler, USA Today, Virtuoso Life, Hemispheres and TravelandLeisure.com. She also contributes regularly Atlanta Business Chronicle. Fluent in Spanish, Giannina was born in Miami and grew up in Brazil, Chile, Hawaii and Australia. She currently lives in Dunwoody with her two kids and husband.