Meet the Daisy cocktail, a family of drinks you probably already love!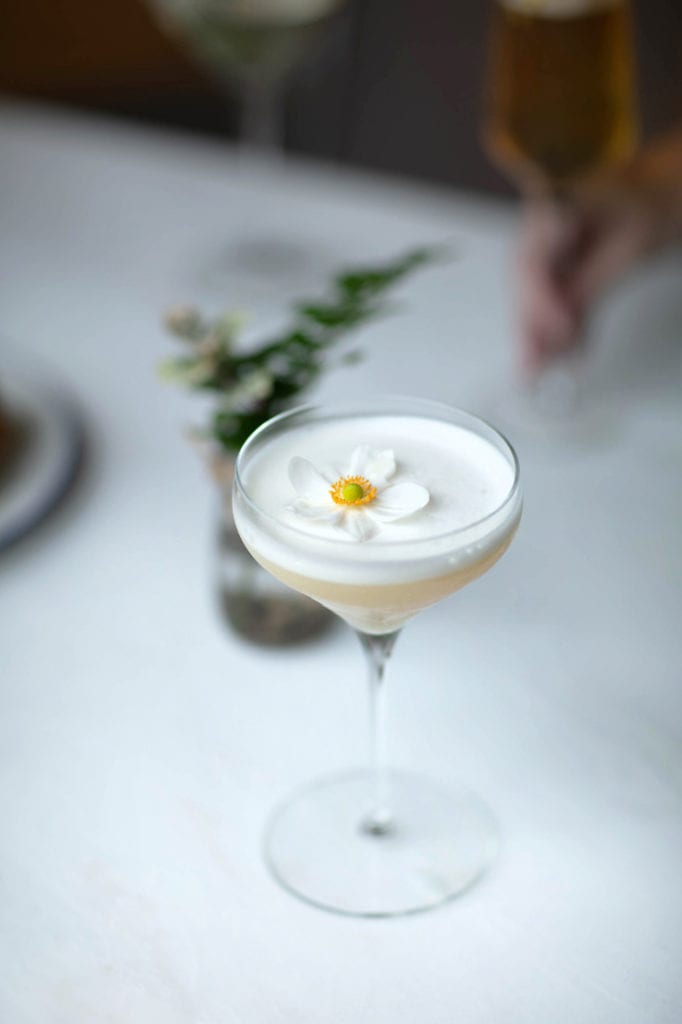 He loves me; he loves me not. The enchanted daisy is more than a wildflower for determining true love; it's a family of drinks. Once you master the basic formula, you can mix up a broad range of cocktails.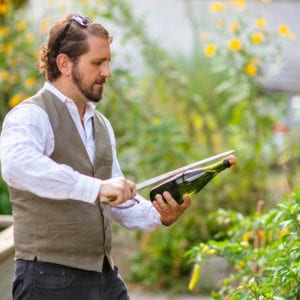 The classic Daisy dates back to the early 19th century, first appearing in Jerry Thomas' 1876 Bar-Tender's Guide. It's basically a short sour: base spirit, citrus juice and a sweetener (e.g. fruit juice, triple sec, grenadine). The original was made with brandy and lemon juice and used orange cordial as a sweetener. It was served over shaved ice and topped with seltzer water. Measurements were made not in ounces, but by wine glass and dashes. "First-class bars" could also make a Daisy with whiskey, rum or gin.
The family of daisy drinks is broadly similar but with small differences in ingredients and ratios. Swap the lemon juice with lime and the brandy with tequila, and you've created the margarita– Spanish for "daisy." Substitute white rum for the tequila, use simple syrup as a sweetener, and you have a classic Daiquiri. A Cosmopolitan is a vodka Daisy lengthened with cranberry juice. Replace brandy with cognac and leave out the seltzer for a Sidecar.
When creating a bar program, beverage managers often rely on drink families like the Daisies. "I like to cover my bases with representatives from all the classics and usually a daisy or two," says The Chastain's Juan Cortes. His bar program incorporates a variety of lesser known spirits that he uses to reinvent the classics. "The blueprint is essentially to start with classic cocktails and then begin subbing in new, exciting products.
A daisy was once defined as someone or something of first-rate quality, Cortes says. "As they say, necessity is the mother of invention. If you have some liquor, you have potential. Add some sugar and bitters, and you now have yourself an old-fashioned cocktail. If you can scrounge up some citrus and shake it, you now have a sour. Take all of this knowledge and you can easily make a Daisy. This classic formula is tried and true."
To highlight this time-honored class of drinks, Cortes has a "Pick a Daisy" cocktail on the menu. Choose among Old Bardstown Bourbon, Sombra Mezcal, Pierre Ferrand Cognac or Rum Matusalem and a Daisy that matches your palate comes to the table. Much like the restaurant's light and bright design that brings the outside in, your cocktail comes topped with a flower, sometimes from the on-site garden.
Cortes also makes a riff on a Daisy with homage to Buckhead. Nancy Creek is a mixture of equal parts Plantation Pineapple Rum and Chinola Passion Fruit Rum with lemon juice and simple syrup. He finishes it off with smoked chili salt. This tiny vacation in a glass is a perfect sipper for The Chastain's spacious patio.
PICK A DAISY
2 ounces spirit
¾ ounce fresh citrus juice
½ oz dry curaçao
½ oz simple syrup
2-3 dashes of your favorite bitters
Combine all ingredients in a cocktail shaker filled with ice. Shake 15-20 seconds. Strain into cocktail glass. Top with seltzer or Champagne.
THE CHASTAIN
4320 Powers Ferry Road N.E.
Atlanta 30324
404.257.6416
thechastainatl.com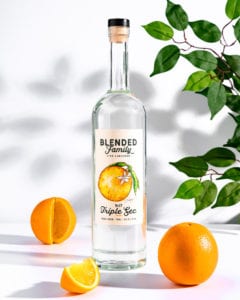 LOCAL FLAIR
To give your Daisy a little local flavor, use an orange liqueur made in Atlanta. Blended Family Spirits Triple Sec is new on the shelves at many local liquor stores. Use one of Blended Family's other flavors—Raspberry No. 8, Peach No. 4 or Blueberry No. 22—for a fruit forward Daisy variation.
Angela Hansberger
Drinks columnist at Simply Buckhead. Food, spirits, and culture writer.