4 STUDIOS THAT'LL HELP YOU GET IN SHAPE THIS SEASON!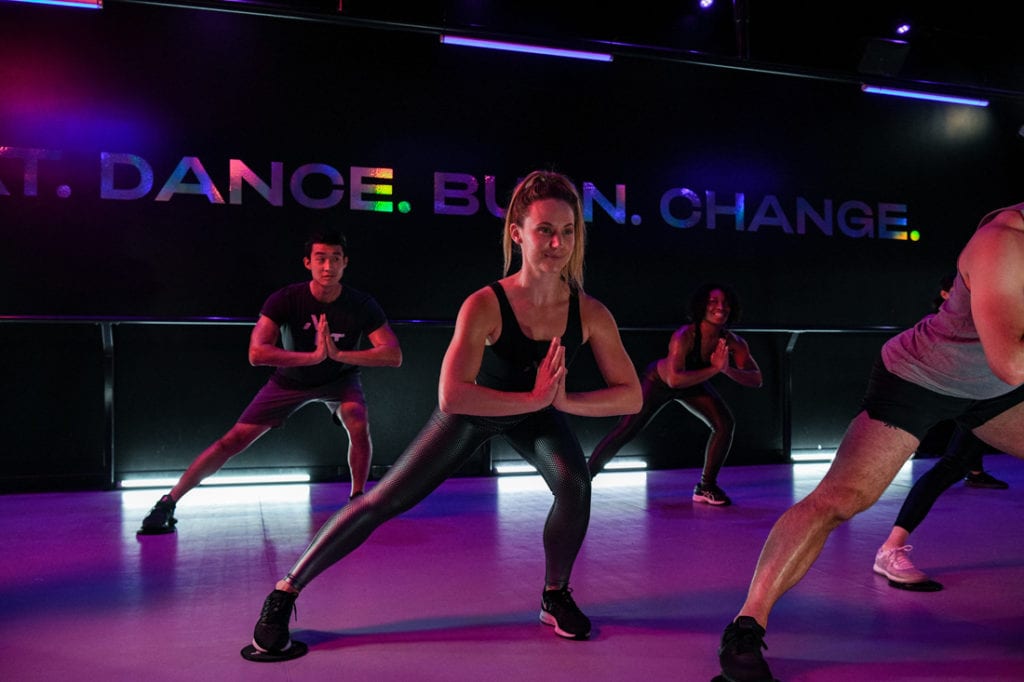 Feeling unmotivated by at-home and solo workouts? Four boutique fitness studios offer outlets for all of that pent-up energy with different types of workouts to suit your fancy. Whether you choose one or mix it up, they'll help get you in top shape in no time.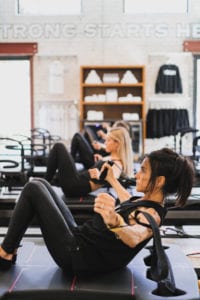 STELLAR BODIES
BEST FOR: STRENGTH TRAINING
There's a reason why celebrities such as Meghan Markle and Nicole Kidman rave about Stellar Bodies. Each 50-minute class is based on the Lagree Fitness Method, a low-impact, body-strengthening workout following core Pilates principles, offering up to a 600-calorie burn. Rewards of this full-body, Megaformer-machine workout include cut muscles, increased cardiovascular endurance and great EPOC (excess post-exercise oxygen consumption), which leads to an elevation in metabolism. Read: you'll burn off that almond milk latte. Late last year, Stellar Bodies opened its third Atlanta-area location at The Works in the Upper Westside (others are in Buckhead and Midtown). Autopay packages start at $80 per month for four classes.
Stellar Bodies
Multiple locations
stellarbodiesatl.com
---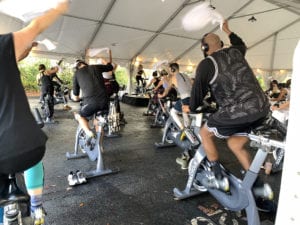 SOULCYCLE
BEST FOR: SPIN
With the success of its SoulOutside launch, including at SoulCycle's Buckhead location, the cycling studio has opened 30 outdoor locations across the country. The 45- to 60-minute al fresco rides behind the Shops Around Lenox locale are ongoing this spring. With "silent disco" headphones on, the outdoor experience is just as music-forward as its indoor spin sessions. The studio promotes moving and grooving over competition on leaderboards—a welcome attitude for those who are new to the saddle. Feeling extra fancy? Check out SuperSoul, a concierge service that gives you priority status for booking your favorite classes and bikes up to six weeks before regular booking opens, and extra all-access-pass type privileges. Class packages start at $145 for five classes; SuperSoul is $3,500 for 50 classes within 12 months.
SoulCycle Buckhead
3400 Around Lenox Drive
Atlanta 30326
470.381.4770
soul-cycle.com
---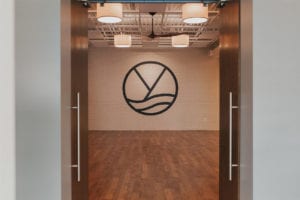 YONDER YOGA
BEST FOR: YOGA
Sometimes, you've got to let it all flow. At Yonder Yoga in Buckhead and the Westside, you can burn 500 calories in the popular 60-minute Flow classes that focus on movement and breath. In a 93-degree heated room with added humidity, the vinyasa-based power yoga combines strengthening and balancing postures with stretching for a full-body workout with flexibility benefits. Yogis can also enjoy gentler classes such as a Restorative Flow with deep stretch and guided meditation in a room heated to 85 degrees. If you'd like to step up your asana game this year, Yonder will offer teacher training programs and retreats, with dates and locations to be determined. The autorenew class packages begin at $125 for one month of unlimited classes.
Yonder Yoga
Multiple locations
yonderyoga.com
---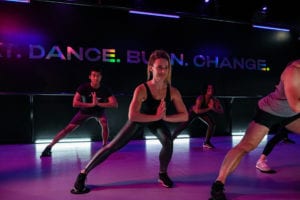 AKT
BEST FOR: DANCE CARDIO
Is dancing your thing? Then get ready to bounce at the Dance fitness class at AKT's Perimeter location. The heart-pumping workout combines choreographed dance moves and strength-training intervals for a highenergy, pure fun experience that will burn-baby-burn those muscles as well as more than 700 calories in 60 minutes. For those wanting a full-body strengthening workout without the chassés, AKT also offers Bands, Tone and Circuit classes that incorporate tools such as bands, boxes and foam rollers. Good news on the horizon: A Buckhead AKT location is slated to open this fall. Memberships start at $79 per month.
AKT Perimeter
1110 Hammond Drive, Suite 5
Sandy Springs 30328
770.852.0958
theakt.com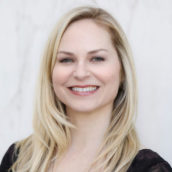 Karina Antenucci
Managing Editor and Wellness Columnist at Simply Buckhead. Blogger at Badass + Healthy.