Stacey Sidles Ollinger debuts an answer to handsfree accessories.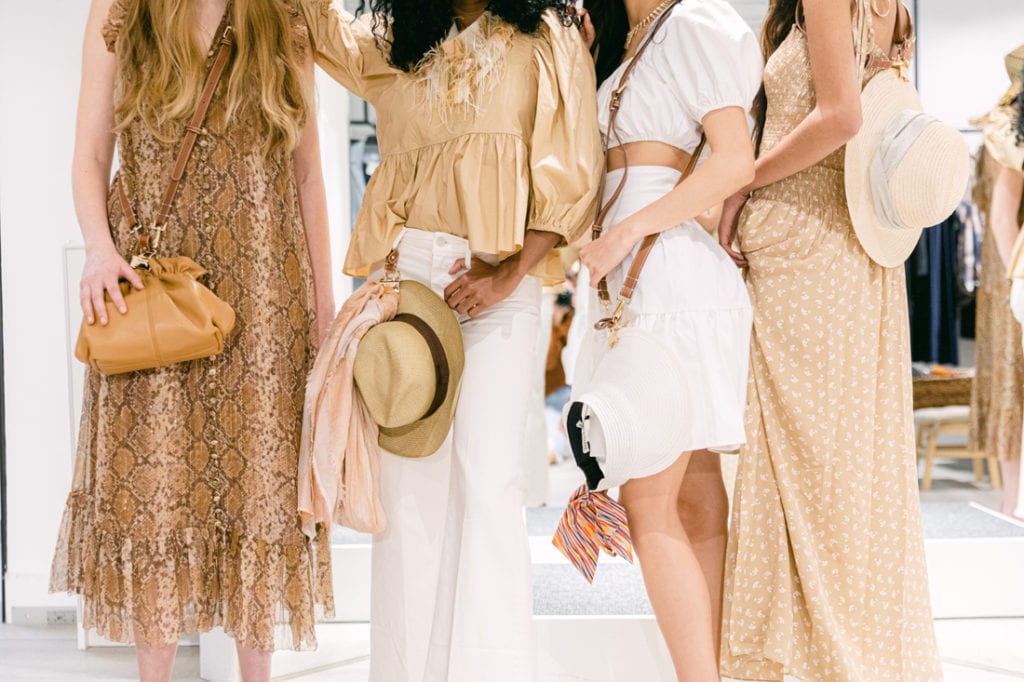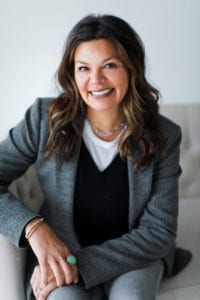 Good friends make promises and hold each other to them, and that's exactly what led Brookhaven resident Stacey Sidles Ollinger and her business partner and friend, Carley Faircloth, to launch their brand earlier this year. Faircloth was diagnosed with cancer, and Ollinger promised that "should Carley survive, we'd bring her design of a hat- and bauble-carrying high-end accessory to life." Faircloth beat the odds, and the resulting product of Ollinger's promise is Sidecar, an innovative way to keep your hands free of often cumbersome but necessary accessories, such as hats and masks, when you take them off. The brand's name is a mashup of their own—Stacey's nickname is "Side," and "Car" is from Carley.
Sidecar is made up of a sleek, functional clip and premium leather strap that can be worn six different ways, including cross-body, over-the-shoulder and backpack style, making it versatile for your outfit and destination.
"Sidecar is a jewelry-grade, 24K goldplated and patented clip paired with premium leather," Ollinger explains. "It's practical and encourages ease as a companion accessory, making traveling with hats, masks, scarves and 'baubles' much more stylish, whether headed to the baseball fields or to The St. Regis Atlanta."
Ollinger and Faircloth, who grew up together in Scottsdale, Arizona, had a specific vision of who their end-user would be: both busy career women and busy moms. "Carley now lives in New York and London, and I'm here in Atlanta," Ollinger says. "Carley represents the career woman who is a globetrotter and very fashion oriented. I'm a married mother of two, with a laid-back, California style that has influences of Southern color and prep." The two women have very different lives but realized they both were looking for a wearable solution that was both stylish and functional to a common fashion problem.
"We were certain we could create this accessory as a gorgeous statement piece that would not sacrifice utility in the design," Ollinger says.
Ollinger, a hospitality marketing and sales veteran who has worked at iconic properties across the country including Hotel Plaza Athénée in New York and Thompson Beverly Hills before working on Sidecar full time, admits it's taken "several designs, triumphs and failures," but that the resulting product has been worth the wait, just in time for soaring summer temperatures and outdoor events.
"Sidecar is our small way of inspiring people to get out there and explore their own backyards and connect and support each other, in great style, of course," says Ollinger. "It's for the festival goer and concert lover, for biking on the Beltline, lunching at Le Bilboquet, watching tennis matches and baseball games, and everything in between. Sidecar goes where you go."
Later this year, Sidecar will launch a silver nickel version with black leather, and additional companion products are in the works. In the meantime, you might catch Ollinger around Brookhaven, sporting her Sidecar while enjoying time with her husband and two sons.
SIDECAR
sidecarlove.com
STORY: Lauren Finney Harden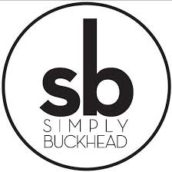 SimplyBuckhead
Simply Buckhead is an upscale lifestyle magazine focused on the best and brightest individuals, businesses and events in Buckhead, Brookhaven, Sandy Springs, Dunwoody and Chamblee. With a commitment to journalistic excellence, the magazine serves as the authority on who to know, what to do and where to go in the community, and its surroundings.