Your 3rd Spot's small plates menu is just as fun as its selection of games.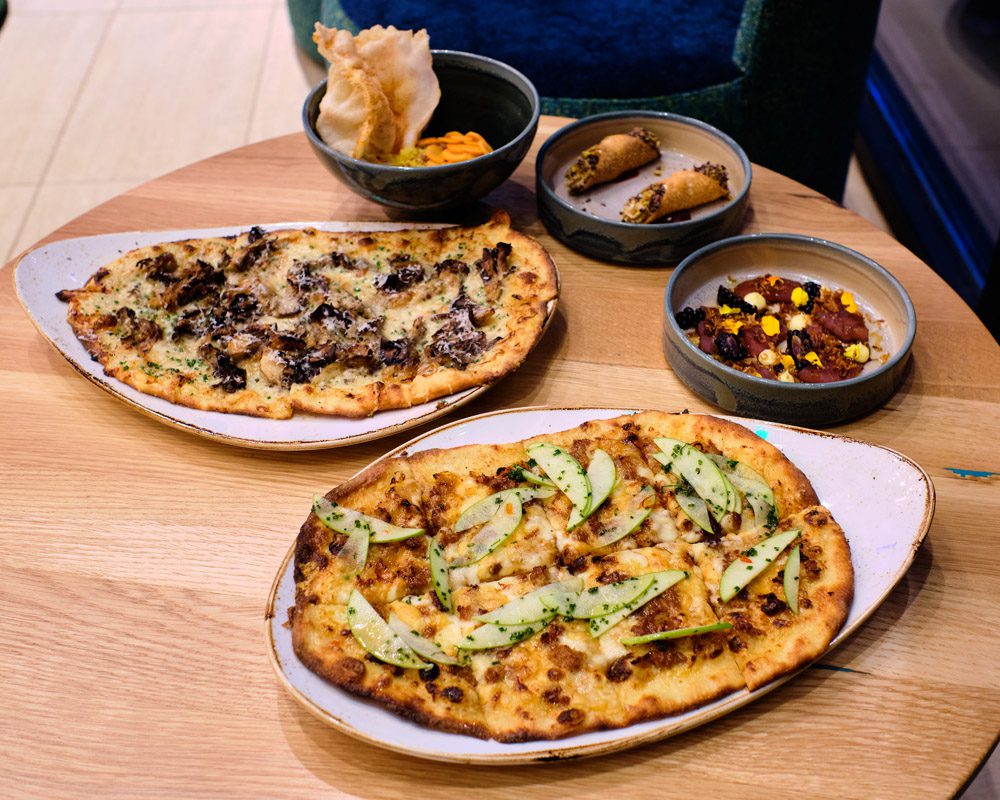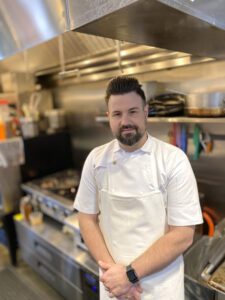 Technology-driven dining and gaming concept Your 3rd Spot opened in the Upper Westside's The Works in November. The 26,000-square-foot space features a restaurant and beer garden, as well as an arcade area, an indoor cornhole arena and a 4,000-squarefoot patio. Though the gaming aspect is designed to spark conversation, so is the food program, which features a 20-dish menu of globally inspired small plates, spearheaded by Director of Culinary Innovation & Executive Chef Stuart Rogers, who shares his insights here.
How is the shareable menu designed to evoke conversation?
When everyone is tasting the same dish, they have a shared experience, which makes the conversation more organic and interesting. Our purpose is to connect people and build community. We built the menu with shareable small plates crafted with unique ingredients and big flavor to promote exploration and conversation. Our ingredients are locally and seasonally sourced when possible. Our menu is digital, so we can be creative and current.
How does the menu complement the overall gaming experience and vice versa?
When you go to a place that does gaming well but the food is an afterthought, it's one-dimensional. You'll have fun, but you won't be drawn to go back very often. Every component of the Y3S experience is complementary and contributes to a more enriching, fulfilling, craveable experience that we hope will make people want to come back more often and create a community with us.
How does the "Y3S, Chef" program work?
The "Y3S, Chef" program features one of our talented line cook's culinary creations every few weeks. Each order from a guest is a vote to keep the item on the menu, and the line cook gets a bonus for every item sold. Our goal is to highlight the talent we have and give the team an opportunity to share their recipes with their community.
Can you tell us about the drink menu?
We have an incredible craft cocktail program with premium spirits, fresh juices, beautiful glassware and some really fun, shareable options. Our goal is to have balanced cocktails that make memories and provide some "social lubricant" for our guests.
BY Claire Ruhlin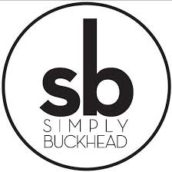 SimplyBuckhead
Simply Buckhead is an upscale lifestyle magazine focused on the best and brightest individuals, businesses and events in Buckhead, Brookhaven, Sandy Springs, Dunwoody and Chamblee. With a commitment to journalistic excellence, the magazine serves as the authority on who to know, what to do and where to go in the community, and its surroundings.