Capella Cheese founder Raymond Hook elevates Atlanta's dairy game.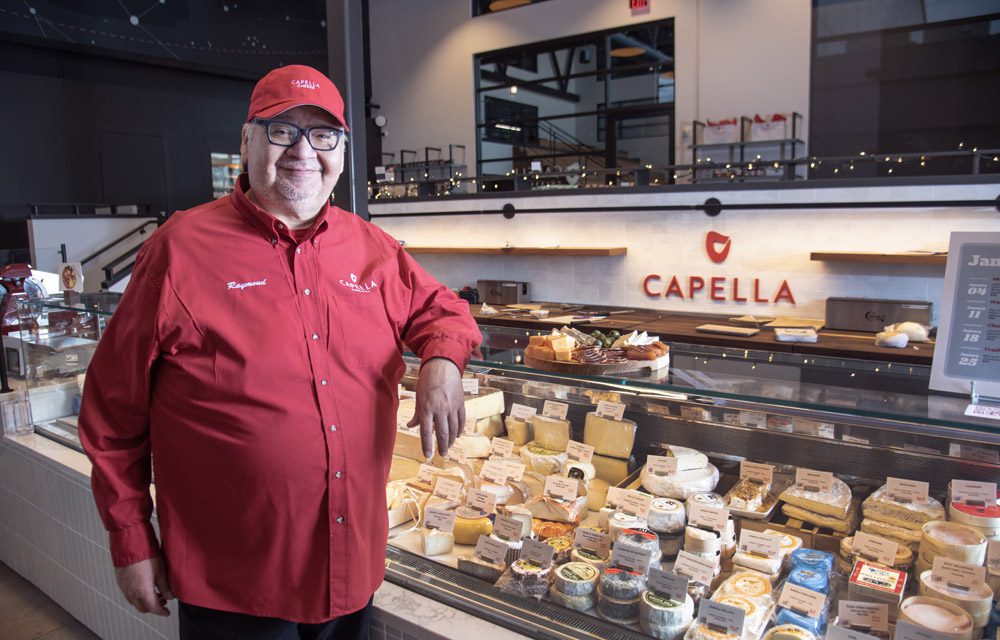 Cheesemonger Raymond Hook is best known for his work at Star Provisions and his gourmet shop, Capella Cheese. But his path was not a clear one. In 1984, his family purchased an Oklahoma restaurant with a small cheese counter. It was his job to figure out how to manage it. Later, he studied accounting, worked in Las Vegas hotels and became a food journalist, eventually finding his way back to cheese.
"I'm a vegetarian and felt uncomfortable working as a chef in restaurants that served meat. Cheese was a way to stay in the food business," he says.
Last summer, he combined his life's work of business and cheese and opened his dream shop in Armour Yards. At Capella, he offers a rotating selection of 200 to 250 cheeses, each of which he's intimately familiar with. He hand-pulls mozzarella, cuts charcuterie with a state-of-the-art Berkel slicer and makes a variety of sandwiches daily. Capella also sells everything you need for entertaining, from beer and wine to flowers, books and bakery items.
"I've been here every day that we've been open, selling cheese on the counter," he says. "I love being here. I love this shop. I am so grateful that I get to call it mine. It's not a grind or 'going to work' for me. There's nothing else I want to do in my life right now."
We spoke with Hook to learn more about his favorite topic: Capella Cheese.
What sets Capella apart?
We are strictly a cut-to-order cheese shop. We let people try every cheese we have so no one leaves with a cheese they don't like. We have a strong sampling program with eight or nine products a day. We also have pre-made sandwiches, salads and snack trays for grab and go.
What was the most challenging part of creating the shop?
The construction and buildout. Getting the fine details of our cooling systems for the cheese rooms was incredibly challenging during the pandemic. We need ultra-high humidity, so we have gravity coils (a cooling system without fans or any airflow).
What has surprised you most?
How many people come in and fall in love with the shop right away! We've been told over and over how excited people are that a high-quality cheese shop is available in Atlanta. It's been a wonderful, warm welcome. We do everything we can to make sure customers have a great experience.
Where has your work taken you?
I travel a lot for cheese—Portugal, Spain, France, England, Switzerland. I go see cheesemakers and meet people in the business. I went to Milan and Northern Italy to tour caves and buy cheeses not available to other people. I've probably been to 100 cheesemakers since the '90s.
What do you do for fun?
I like to go out and eat great food with friends. My friends are like family. I like Miller Union and Redbird a lot. I have a long list of restaurants I want to go to. I've heard great things about Atlas. I don't drink a lot, but when I do, I like really good stuff. I have four or five bottles of fancy Champagne in my fridge. I like to go out for walks in the spring and summer. I just love nature. I come from a family of farmers and ranchers. I love connecting with people who make food at farmers markets and such.
CAPELLA CHEESE
404.882.3974
capellacheese.com
@capellacheese
PHOTO: Joann Vitelli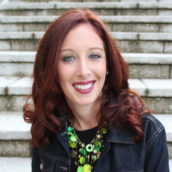 Carly Cooper
Foodie Tastemaker Columnist at Simply Buckhead. Contributing Editor at Atlanta Magazine. Restaurant Aficionado and Mother of Two.