Bushels of flavor from local stone fruit cocktails!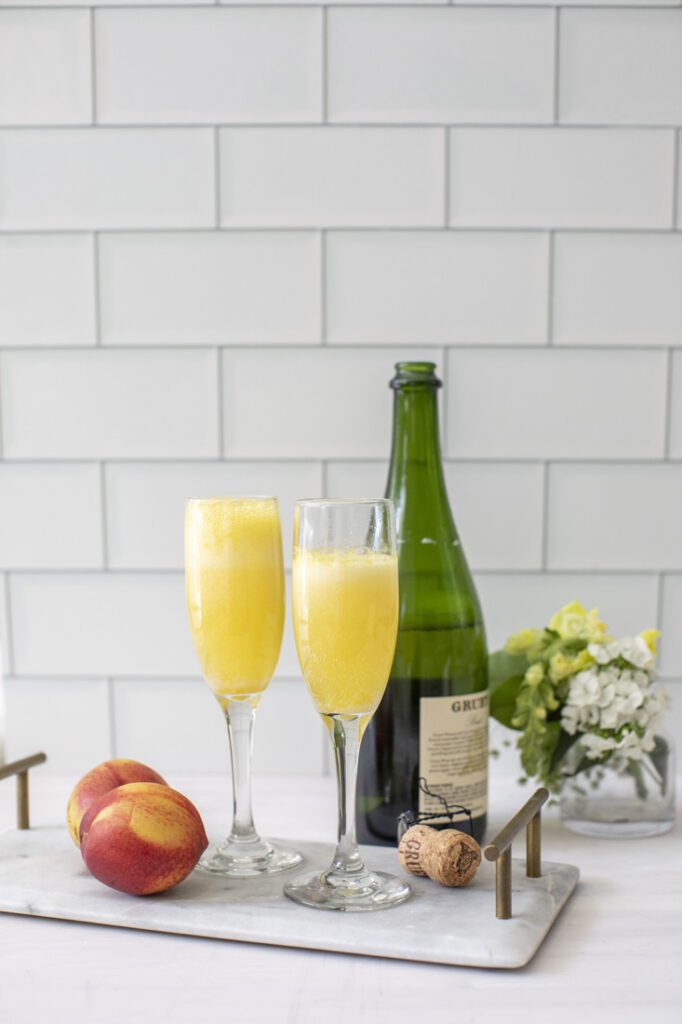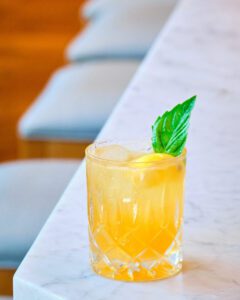 We only get fresh peaches from June through August. Their ephemeral nature, coupled with sweet juicy flavor, is why we want peaches in everything from iced tea to barbecue sauce. It's no wonder that bartenders create cocktails to bring out the shine of the stone fruit.
After all, this is the Peach State. Our red clay soil is believed to produce the sweetest peaches, and we are proud of the fact. One of our most prominent thoroughfares is named Peachtree Road. In fact, about 75 streets have some form of "Peachtree" in the name.
The Southern Gentleman, situated on Peachtree Road, gives a toast to the Peach State with the signature Breakfast in Georgia cocktail. The vibrant whiskey smash has a rich backbone from Leopold Bros. Georgia Peach Whiskey that's infused with two types of ripe peaches. Lemon juice brightens, and basil adds herbaceous notes.
Sweet tea is the house wine of the South. Adding a little peach ups the ante. While playing all the fun games at Your 3rd Spot, sip on the Peachtree Tea. The spiked tea refresher blends bourbon, peach liqueur and sweet tea. What better southern accompaniment could there be for cornhole, giant Jenga or shuffleboard?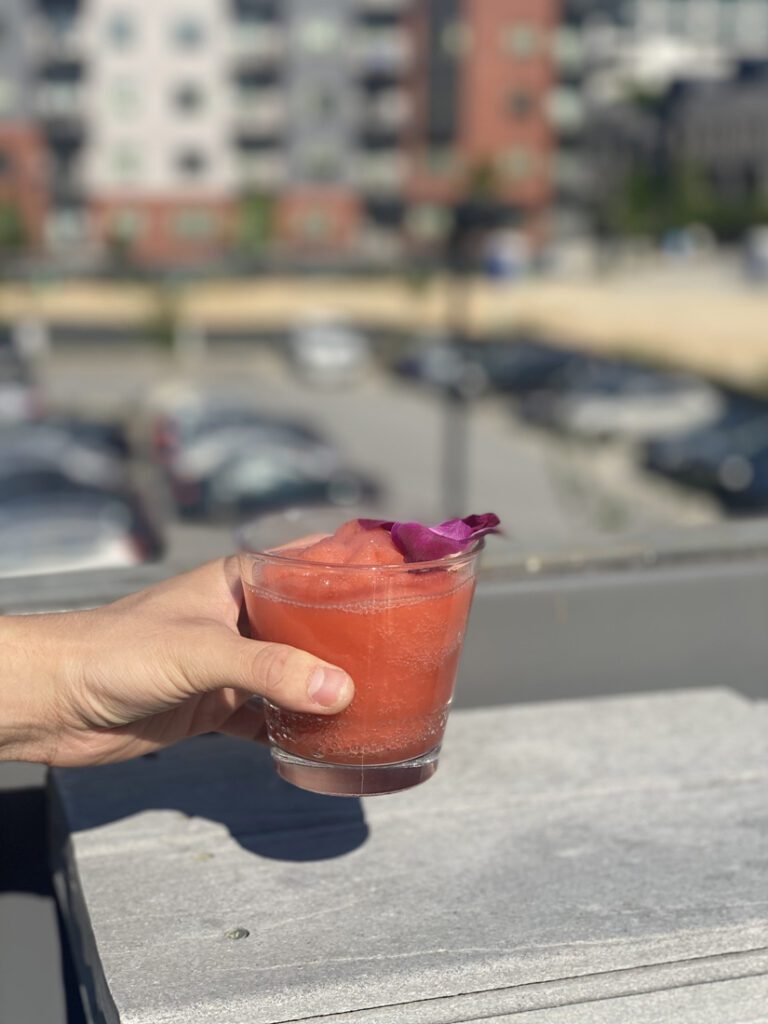 For delectable mixology without the booze, Westside's The Woodall will have you saying its drink's moniker. Peach Me I'm Dreaming stirs together lush peach nectar, fresh lime juice and simple syrup. Fever Tree tonic adds a bitter balance and bubbly sparkle while lifting the aroma of fresh tarragon sprigs. For an extra kick, ask to add gin or vodka.
When Atlanta summer days are scorchers, take that juicy fruit flavor up a notch by icing it. O-Ku's Frose sparkles on the rooftop strung with twinkling lights. So thick and frosty you could eat it with a spoon, the peachy hued Frose is made with grapefruit rum, brut rosé, peach nectar and lemonade. It's a swirl of fruit and floral intensity.
Take in the incredible views of Peachtree's surroundings on Spaceman's rooftop. The Bellini-esque Bacchanal Spritz gets structure from peach schnapps, balancing the flavor of zingy sorrel, house made from hibiscus. Simple syrup ups the sweetness; lemon juice brightens; and French bubbly adds a vein of effervescence. It's pale pink, and juicy, like that first summer peach.
BUBBLE UP
Locally owned Garnish & Gather delivers meal kits and groceries from local farmers and artisans. During peach season, they suggest using the fruit to make a peach bellini. Here's the recipe.
INGREDIENTS
4 peaches
2 tablespoons lemon juice
1 ½ tablespoons honey
1 teaspoon vanilla extract
½ teaspoon salt
1 cup water
1 bottle Prosecco
INSTRUCTIONS
Prep peaches by bringing a large pot of water to boil, and fill a bowl with cool water and ice to make an ice bath for the peaches. Cut an X on the bottom of each peach to make peeling easier. Once water boils, add peaches and cook for 1 minute. Remove and place in the ice bath. Once cooled, peel off skin, cut in half and remove the pit.
To make the nectar, add peeled peaches, 1 cup of water, lemon juice, honey, vanilla and salt to a blender and puree until smooth. Chill the mix in the refrigerator. Pour the peach nectar into a flute. Add a small amount of Prosecco and stir. Top with more Prosecco.
GARNISH & GATHER
garnishandgather.com
@garnishandgather
O-KU
o-kusushi.com
@okuatlanta
SPACEMAN
hyattcentricbuckheadrestautantsatl.com
@spacemanatl
THE SOUTHERN GENTLEMAN
thesoutherngentlemanatlt.com
@thesoutherngentlemanatl
THE WOODALL
thewoodallwestsidecom
@thewoodallatl
YOUR 3RD SPOT
Your3rdspot.com
@your3rdspot
Angela Hansberger
Drinks columnist at Simply Buckhead. Food, spirits, and culture writer.