EAT, DRINK AND PLAY AT NEW ENTERTAINMENT MECCA IN UPPER WESTSIDE.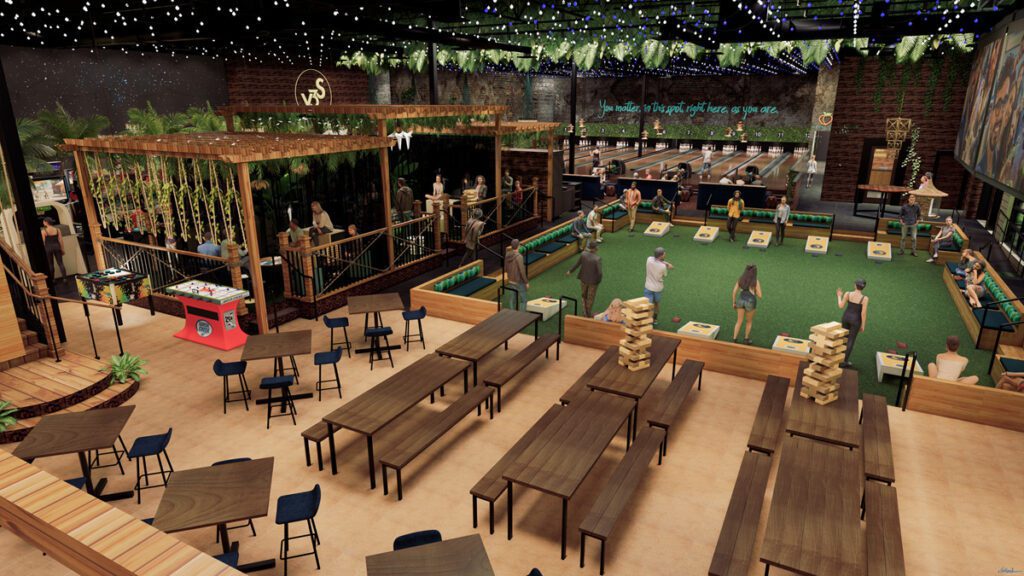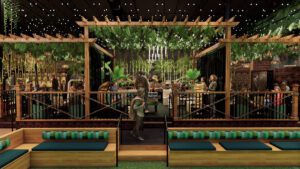 Get the party started at Your 3rd Spot, a hip new hangout that just opened at The Works in Upper Westside at 400 Chattahoochee Row. Catering to families by day and the 21-plus crowd at night, the clubby hub features a restaurant, bar and beer garden, plus games galore—from bowling to cornhole—all under one roof, with an outdoor patio to boot.
Set in a revitalized, historic industrial building, the 26,000-squarefoot space radiates feel-good vibes with a tropical garden design. Sip craft cocktails and share small plates such as Pepper Jack Cheese Fritters and Beef Cheek Nachos, with a global menu of culinary delights overseen by Chef Stuart Rogers. Spirit-free refreshment is available as well.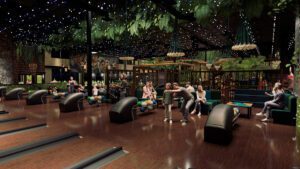 Meanwhile, go old school or level up at the arcade, give it your best shot at high-tech darts or try stateof- the-art curling on synthetic ice.
Envisioned as a fun place to socialize through food and games ("third" after home and work), the flagship location of the tech-driven concept by Amp Up1 Hospitality comes complete with a smartphone app for ordering and a Match & Connect platform for mixing and mingling with like-minded guests, based on game preferences and personality.
"We think Your 3rd Spot will resonate with people because it is not just a venue with great food, drinks and 75 different experiences, but because our ethos is centered around connecting people and building community," says co-founder Doug Warner. "Our goal is to utilize every tool at our disposal—great hospitality, innovative technology and the science of human behavior—to make it easier and more comfortable for people to build and strengthen relationships."
YOUR 3RD SPOT
your3rdspot.com
@your3rdspot