An artist's Eastern European and artistic heritage shines in her new gallery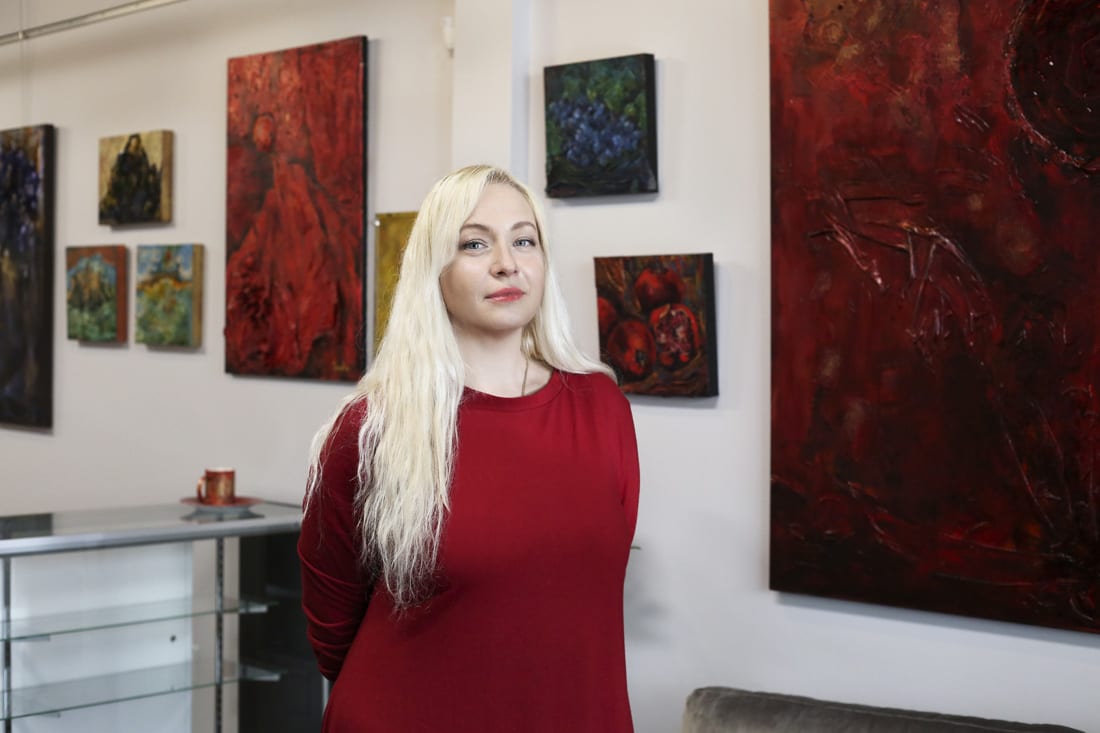 April in Atlanta brought an awakening of nature's palette of colors, the promise of warmer weather and the fulfillment of a dream for artist Tinatin Vachnadze. Last month, Vachnadze, a native of Georgia, the country in Eastern Europe, opened the doors to the Tinatin V Gallery in Sandy Springs, where her own works are featured alongside an artistic array by international creators.
The debut is a long-awaited event that would have made Vachnadze's grandparents proud. "Both of them were artists," she says. "And my father is a designer. I grew up in a family of artists, and I followed. I have a master's degree in fine arts and design from the art academy in my home country."
For the last 17 years, Vachnadze has called the Atlanta area home, having moved here to join her mother. Since then, her contemporary works in oils and mixed media have been showcased around the country as well as Europe.
"I love colors, and I show emotions through them, especially in the abstract paintings I do," says Vachnadze. "Now, with this gallery, I have a showroom where people can come in and see my paintings and my art studio, and they can watch the process as well."
Having a personal studio as part of the 1,200-square-foot space in the Belle Isle Square shopping center means that her husband, an iron and metal designer, and her three children have a lot more room at home, and she has a larger work area. "I've been working at my house, so I'm glad to be moving to a gallery where I'll have more space," she notes with a laugh.
The gallery also has enough room to accommodate more than just art, though that's Vachnadze's primary focus. "I have a lot of friends and people I know from my own country and Europe who do a lot of unique things, and I want to bring them in as well," she says. "My idea is to have things you cannot find in other galleries by getting exclusive rights to works by people you cannot see anywhere else. But it won't just be fine art. I also want to have jewelry, maybe clothing, unique handmade items—art, but very mixed. I appreciate art of all kinds."
That appreciation comes through in Vachnadze's own abstract and figurative creations that burst off the canvas with color and texture. "I'm not a traditional artist," she says. "Everything I do, everyplace I go, influences my art. The culture that came with me to this country also influences me on a spiritual level, too."
Vachnadze plans to devote more time to exploring those inspirations in her own space. "Especially now that my kids are grown and don't need to be driven around as much, I have more time for myself," she says. "I've always had it in my head to have my own space, and the time is right. If not now, then when?"
TINATIN V GALLERY
4969 Roswell Road
Sandy Springs 30342
404.247.4234
tinatinvgallery.com
STORY: H.M. Cauley
PHOTO: Sara Hanna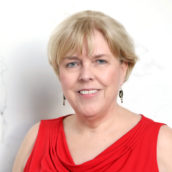 H.M Cauley
Atlanta-based writer and editor contributing to a number of local and state-wide publications. Instructor in Georgia State's Communication department and Emory's Continuing Education division.