Culinary thumbs elevate a 100-year-old North Georgia inn.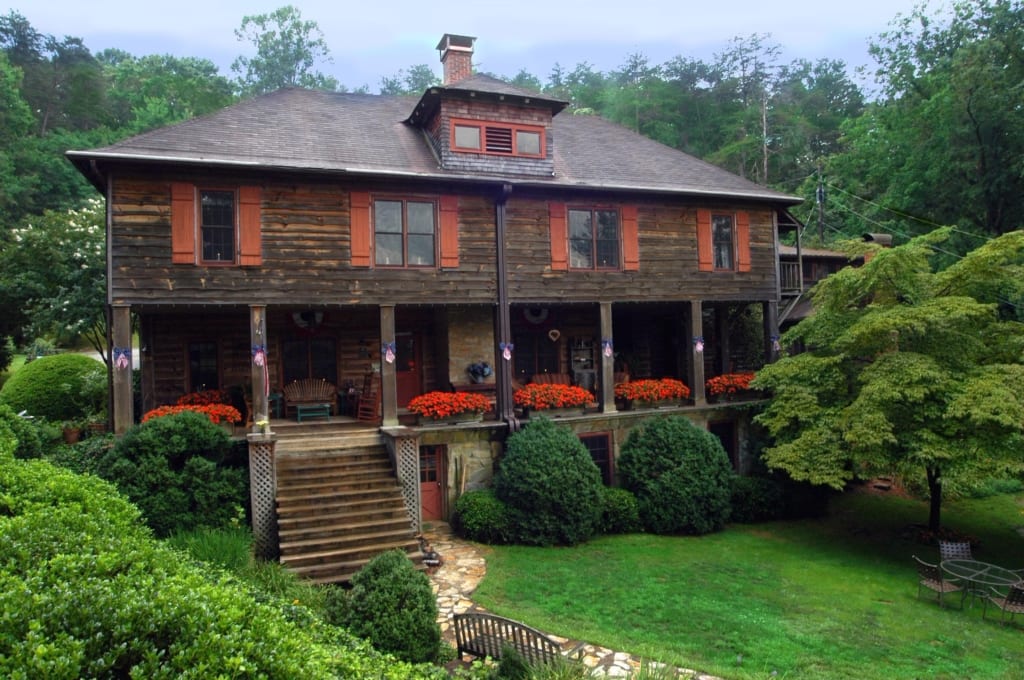 Looking to explore a new piece of North Georgia country, I took off for a Saturday in Clayton, which sits only an hour and a half north of Buckhead. The main attraction on my visit was the quaint Beechwood Inn that welcomes getting away from the big-city buzz with comfortable accommodations, laid-back lounging and stellar food and wine experiences.
The hillside inn with Black Rock Mountain views is celebrating its 100th anniversary this year. It still features original heart pine flooring throughout, and if you look carefully at some of the stair treads, you might find century old shipping information from the pallets they came in on via train.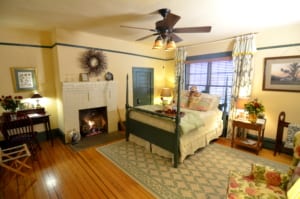 Today, the bed-and-breakfast offers guests seven charming rooms and suites, furnished with antiques, within the main house, as well as two cabins that sit on the property's 8 acres and an additional cabin 10 miles away. I stayed in the second floor Lura's Suite that features a cozy living room with gas fireplace, comfy king bed, a newly-renovated bathroom with barnyard sliding door and a private screened porch with two red rocking chairs. A shout-out for the suite's thoughtful amenities: the softest eco-friendly bamboo towels, a separate black "makeup" towel (for ladies to remove makeup), dive-into 600-thread count sheets (available for purchase in the gift shop) and a desk with a Bluetooth keyboard that connects to your iPad.
I had to tip my hat to the inn's environmental best practices. The property has an electric vehicle charging station, a designated 5-acre bird sanctuary and an extensive recycling program. They compost the garden waste and cook with organic, locally grown food from eco-responsible sources as much as possible.
Innkeepers Gayle and David Darugh both hail from California and have varied wine and culinary backgrounds. The inn's wine cellar holds more than 4,000 bottles from around the world, and the couple also produces 300 cases of their own Georgia wine each year in cooperation with nearby Habersham Winery.
Don't miss the daily "Wine-Thirty" (starting at 5:30 p.m., except for 6:30 p.m. on Saturdays) on the expansive front porch where you'll have a chance to sample the inn's own vintages. During my visit, an antipasti of local sausages, cheeses and house pickled shrimp was also served. I sampled a bright 2016 Beechwood Chardonnay that wasn't heavily oaked and a full-bodied 2013 Beechwood Cabernet with nice blueberry and blackberry aromas and a long, oaky mouth feel. But the best was yet to come…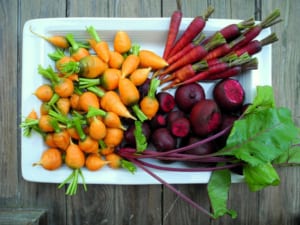 The Saturday-only "Farm-to-Table Dinner" for fewer than 20 patrons (note: advance reservation is a must) began at 7:30 p.m. and included Mediterranean-inspired courses of taste-bud heaven, perfectly paired with wines from Italy, Argentina and France. The Darughs are clearly doing something right, as Wine Spectator has given Beechwood its Award of Excellence for eight consecutive years. The celebration of the area's fresh, local products from farms, orchards, dairies and ranches started with melt-in-your-mouth, house-smoked steelhead trout on homemade spinach fettuccine with preserved lemons, herbs and grated Parmesan. Next was a palate cleansing organic micro greens salad from nearby Trillium Farm with shredded vegetables, pickled beets, toasted pecans and 30-yearaged sherry vinaigrette served with homemade sourdough. The entrée presented garlic-rubbed lamb chops, Charleston gold laurel aged rice (an heirloom rice from Anson Mills in Columbia, South Carolina) and steamed sugar snap peas. And just when I thought I couldn't possibly eat anymore, the fourth course's slice of aged Gouda cheese drizzled with sweet Mugolio pinecone bud syrup from Tuscany appeared. And then came the fluffy Kahlua cheesecake made with local cheese and milk from Spring Ridge Creamery and garnished with vanilla cream.
The next morning, I was still full from the night before, but how could I skip a meal at Beechwood? Breakfast is served promptly from 8 to 9 a.m.— you snooze, you lose—and included a beautiful organic-egg vegetable quiche, hot biscuit, just-right grits and housemade local pork sausage.
If it hadn't been pouring rain that Sunday morning, I would have headed out for a hike to work off a morsel or two. Instead, I went back to sleep until checkout.
BEECHWOOD INN
220 Beechwood Drive
Clayton 30525
706.782.5485
beechwoodinn.ws
Starting at $179 per night
Saturday dinners $85 per person

STORY: Karina Antenucci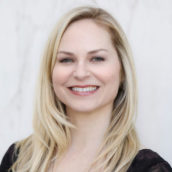 Karina Antenucci
Managing Editor and Wellness Columnist at Simply Buckhead. Blogger at Badass + Healthy.