TWO BUCKHEAD CHEFS SHARE THEIR FAVORITE WAYS TO BARBECUE THIS SUMMER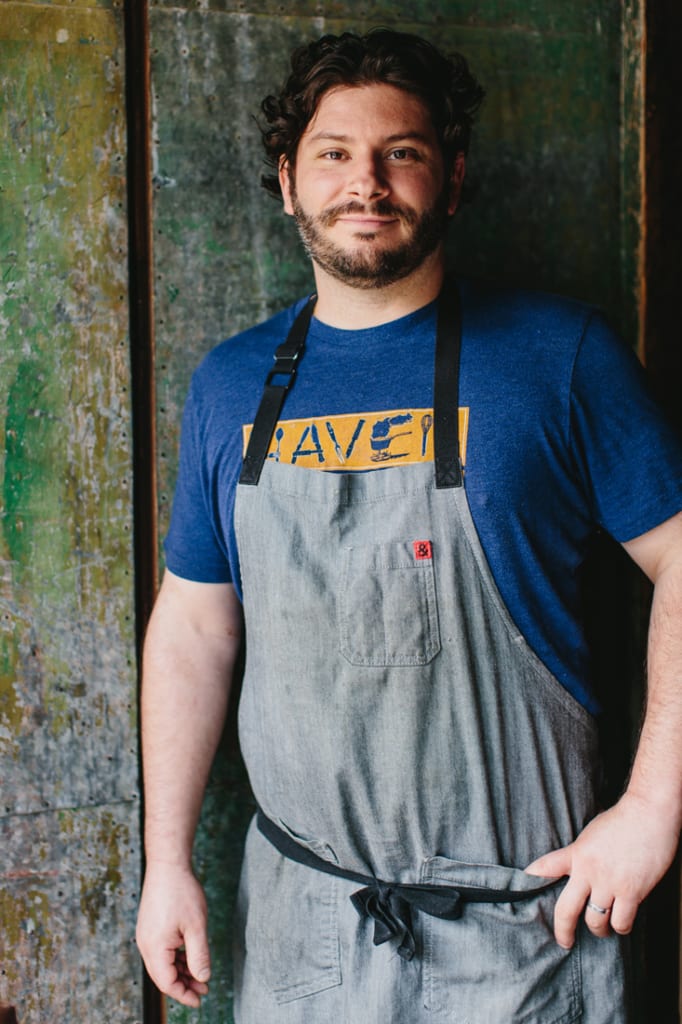 BY: Lia Picard
If there's one thing that makes the Atlanta summer heat bearable, it's grilling. There's something about firing up the coals and sipping a beer while friends and family gather in eager anticipation of smoky meat. For two Buckhead chefs, it's the ultimate pastime—and their jobs. To get the lowdown on making the most of the summer grilling season, we caught up with Michelle Matlock, corporate executive chef for Sage Woodfire Tavern, which just opened a Buckhead outpost in May, and Stephen Herman, executive chef of Arnette's Chop Shop in Brookhaven, which also opened in May.
For Matlock, grilling is a nostalgic experience. "I love the reminiscence from childhood, of happy relatives gathered in the backyard," she says. Adds Herman, "Backyard grilling is meant to be laid-back and fun for all."
Here are some barbecuing tips and recipes from these grilling pros.
Getting meaty
If you're short on time, Matlock suggests grilling salmon. "A fresh-cut tranche of Scottish salmon takes the flavor of the smoke in its high level of fat, and it cooks quickly, with almost no effort, especially when served medium rare," she says. If time isn't of the essence, rib eye is the meat of choice for both chefs.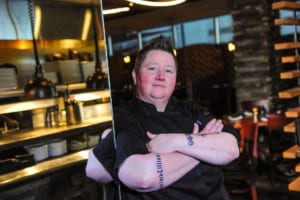 Don't forget your vegetables
"When I was a young chef, I'd joke around and say that the veggies are what you cook the meat in," laughs Matlock, adding that she now finds that vegetables are sometimes "the more flavorful examples of cuisine." She likes to grill Japanese eggplant, Vidalia onions and corn on the cob. Herman says when it comes to vegetables, it's best to "take a simple approach and let the ingredients shine." He likes to lightly grill them in an herb oil with garlic.
Grab a cold one
It's hard to beat the pairing of barbecue and ice cold beer. Not a watered-down one, of course. Matlock suggests a Strawberry Black & Tan, a combination of Abita Strawberry Harvest and Guinness. "This would go great with any barbecue fare as it's light, refreshing and pairs well with meat and potatoes." If you want a boozier beverage, the smokiness of an Old Fashioned plays nicely with meat. Herman opts for a Lagunitas Little Sumpin' Sumpin' when he eats a grilled skirt steak because the spice of the ale complements the flavor of the meat. "They are both very rich in flavor," he notes.
Stephen Herman's Grilled Summer Vegetables Serves 4-6
2 tablespoons olive oil
1 large sweet onion, sliced
1 large yellow squash, sliced
1 large zucchini, sliced
1 pint button or portobello mushrooms, sliced
¼ cup pitted and sliced kalamata olives
1 pint cherry tomatoes, halved
1 tablespoon Cavender's All Purpose Greek Seasoning
Heavy pinch of kosher salt
Fresh cracked black pepper
¼ cup crumbled feta cheese
Heat grill to 350 degrees and place a paella pan on it with the olive oil. Add onion and cook until translucent (about 5 minutes). Add remaining vegetables and season with Cavender's, salt and pepper. Cook for 5 to 7 minutes, until heated through, stirring occasionally. Remove from grill and top with feta cheese before serving.
Michelle Matlock's Perfect Steak with Marinade Serves 6
6 12-ounce boneless rib eyes
2 tablespoons garlic, chopped
¼ cup yellow onions, minced
1 tablespoon Dijon mustard
2 tablespoons fresh oregano, chopped
1 tablespoon fresh mint, chopped
1 tablespoon fresh parsley, chopped
2 tablespoons fresh cilantro, chopped
1 tablespoon sriracha
Juice and zest of 1 lime
1 cup extra-virgin olive oil
Pinch of kosher salt
Fresh cracked black pepper
Bring grill to 400 degrees. To create marinade, combine garlic, onions, mustard, oregano, mint, parsley, cilantro, sriracha, lime and olive oil in small bowl, then refrigerate for one hour prior to marinating steaks. Season both sides of filets with kosher salt and cracked black pepper. Marinate the filets for at least an hour before letting them come to room temperature 10 minutes before grilling. Grill for approximately 3 1/2 minutes on each side to achieve a medium-rare temperature.
Arnette's Chop Shop
2700 Apple Valley Road
Brookhaven 30319
404.969.0701
arnetteschopshop.com
Sage Woodfire Tavern
3379 Peachtree Road N.E.
Atlanta 30326
404.869.9177
sagewoodfiretavern.com
Lia Picard
Freelance writer covering food, travel, and interior design.