A sampling of great eats in and around Buckhead!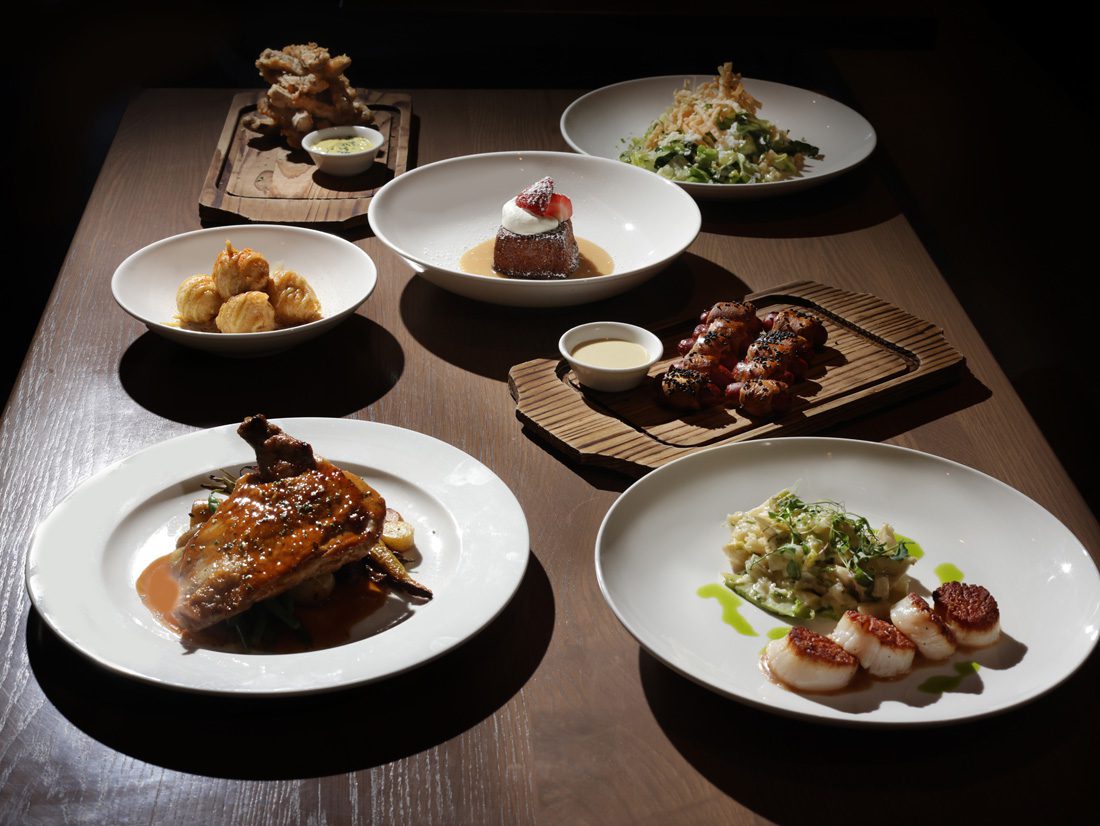 ARNETTE'S CHOP SHOP
Arnette's will dazzle you with its no-expense-spared interiors, cosmopolitan wine list and, of course, its meat. Chicago-sourced ribeyes, strips and tomahawk steaks are the main attraction supported by a top-notch cast of appetizers and sides, from decadent roasted marrow and wagyu beef tartare to classic wedge salad and Dauphinoise potatoes. (There are also oysters and caviar, if you don't mind shelling out a few extra bucks.) Favorite items include the 50-day wetaged cowboy ribeye; the bliss-inducing lobster spaghetti; and the shaved prime rib sandwich, a real scenestealer. Don't forget to ask about the members-only knife club.
Appetizers, salads and sandwiches: $9-$25
Shrimp, oysters and caviar: $13-$150
Hearth-roasted shellfish, fish and steaks: $13-$140
Desserts: $8-$12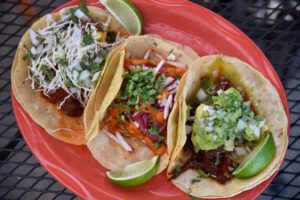 BONE GARDEN CANTINA
Beyond the colorful Día de Muertos dining room decor, the well-curated mezcal and tequila selections and the uber-friendly service, Bone Garden Cantina offers some of the most authentic Mexican cooking in Atlanta. Tastier guacamole and hot dipping queso you will not find, and we've tried! The tender-tothe-bone Mexican pork ribs are meaty, miraculous bites of earthy richness, and the tomatillo-rich pozole verde soup is pure south-of-the-border goodness. Garlic-sautéed shrimp enchiladas and adobo steak quesadilla seasoned with guajillo chile are among many fine familiar classics. Smaller plates include exemplary tamales and tacos.
Appetizers: $2.50-$9.50
Soups and salads: $4.50-$9.00
Tamales, tacos and empanadas: $3.50-$5.00
Mains: $7.50-$12.75
BROOKLYN CAFE
This Sandy Springs institution is never without crowds of satisfied diners, and it's easy to see why. Join lunching locals over sandwiches and fresh salads such as the petite Caesar with peppery cayenne croutons or the mission fig and crumbled blue cheese with greens. The in-house smoked salmon salad is near perfection, as is the Brooklyn-famous Reuben consisting of juicy corned beef piled atop buttery toasted rye. Dinner highlights include the blackened mahi tacos and crab cake salad. Wrap things up with mile-high double chocolate cake or the homemade Key lime pie, each one sliced to feed two or more. And as if the phenomenal grub weren't enough, it's all served up by a friendly, whizbang staff, making for a delightful meal you won't soon forget.
Appetizers and salads: $7-$12
Sandwiches and mains: $11-$31
Desserts: $7
brooklyncafe.com
DAVIO'S NORTHERN ITALIAN STEAKHOUSE
With its handmade pasta, terrific steaks and foundation of classic Italian dishes, the Atlanta outpost of Massachusettsbased chef-preneur Steve DiFillippo sets a higher-than-usual standard for a mall restaurant. Fine-food lovers flock to Phipps Plaza for Davio's delicious fried calamari, tagliatelle Bolognese and warm spinach salad like ravenous shoppers on the hunt for Louis Vuitton bags, Tiffany silver and Dior gowns. And they can do no better than the buttery medallion of impeccably grilled top sirloin, slathered with Gorgonzola and paired with wilted spinach and sea-salt-and-truffle-oil fries. No wonder the Davio's menu is as tantalizing as the shoe department at Nordstrom.
Appetizers and salads: $9-$16
Pastas, entrées and steaks: $18-$48
FARM BURGER
Of the locally pastured gourmet-burger chains, Farm Burger, which has a Buckhead shop on Piedmont Road near Tower Place, has long been a favorite. And it's hard to imagine a more decadent list of toppings for your grass-fed, dry-aged patty than oxtail marinade, apple slaw, red-bean chili, pork belly, bone marrow, cured lardo, bacon, fried egg or the six kinds of cheese. Keep your eye on the blackboard for seasonal specials, too. In spring, you might get a burger decked out with Vidalias and pesto; in summer, a dollop of peach chutney. While we don't normally pass on beer-battered onion rings, Farm Burger's sweet potato fries are irresistible.
Snacks: $2-$4
Burgers: $6.75-$8.50
FLYING BISCUIT CAFÉ
Flying Biscuit Café is a touchstone of diner life here in Atlanta, and with good reason. "Creamy dreamy" grits and flaky Southern biscuits round out most every meal, and there are loads of tummywarming substantial dishes to choose from. Turkey hash, the Not Your Mama's Pimiento Cheese Sandwich and chicken pot pie (made with hot, buttery biscuits, of course) are reminiscent of grandma's kitchen, and the congenial staff will keep you coming back for more. Gordo Stevens' artwork across the walls and ceiling adds a funky, kitsch-cool vibe to the Brookhaven outpost of this breakfast and brunch favorite.
Breakfast: $3.29-$12.99
Lunch: $4.99-$12.99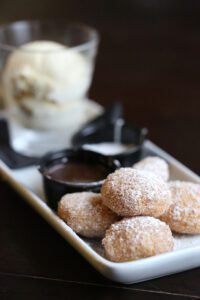 HEARTH PIZZA TAVERN
Sandy Springs is lucky to be home to Hearth Pizza Tavern, where worldclass pie is served up in a cozy corner of the Exchange at Hammond. Pizzas such as the Ring of Fire and The Cure would earn three Michelin stars if there were a pizza rating, and other menu items aren't far behind. If you're eating carb-free, go for the Tavern chopped salad, piled high with Italian meats and cheeses, or dig in to hot, crispy Brussels sprouts or zesty roasted cauliflower. If those don't tempt you, then the steaming bowl of PEI mussels or an oozing, medium-rare Angus beef burger will be your best bet.
Openers and salads: $6-$12
Burgers and sandwiches: $10-$12
Pizzas: $7-$19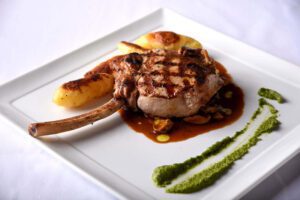 PRICCI
Opened in 1991, Pricci is the Italian jewel in Buckhead Life Restaurant Group's crown. This Buckhead institution still aspires to (and delivers) exceptional service, superlative Italian cooking and a vibe that's both elegant and inclusive. Nothing says buon appetito like silky burrata Pugliese (cream filled mozzarella), tangy parmesan and anchovy-rich Caesar salad and aromatic steamed cozze (mussels in tomatogarlic sauce). Barbera-braised short rib ravioli, pecorino-sauced cacio e pepe and pizzas of all varieties are favorites, but if you're extra peckish, order the Dutch-imported 16-ounce veal chop. Mangia bene, but don't forget to try Pricci's world-class tiramisu.
Appetizers and salads: $8-$26
Pizza and pastas: $17-$27
Entrees: $24-$46
Desserts: $6-$15
SOUTHBOUND
A "welcome to the neighborhood" vibe lingers throughout Southbound in Chamblee, whether you sit at the bar stocked with artisan spirits, on a comfortable chair in the main dining room or under an umbrellaed picnic table on the patio. Weathered wood, exposed bricks and dangling light bulbs give the space casual elegance. The menu presents Southern comfort food with some creative international flavors and influences. Variety means there's something for just about any preference, diet, budget and hunger level. The menu changes about three times a year, but popular favorites remain, including the double-stack burger, Southern ramen, smoked short rib, Chamblee hot chicken and wild Georgia Shrimp.
Small plates: $4-$18
Mains: $14-$33
Sides: $4-$6
Desserts: $6-$9
TRUE FOOD KITCHEN
Don't be put off by the mobs of hipsters waiting for a table or the funky menu items with unfamiliar ingredients such as hemp, flax and chia. Though it could easily be mistaken for an ephemeral, crunchy beardo hangout, True Food Kitchen is here to stay—not just because of its good intentions and exemplary karma, but because of its tasty eats. Favorites include the shiitake lettuce cups, spring asparagus toast and the T.L.T. (tempeh, lettuce and tomato) sandwich. Good for the uninitiated are the margherita pizza, steak tacos and Mediterranean chicken pita. Recommended drinks include the non-alcoholic Cucumber Cooler and Medicine Man tea or the buzz-inducing lemongrass margarita, citrus skinny margarita and Strawberry Smash.
Starters and vegetable plates: $7-$13
Salads and bowls: $10-$14 (added  protein $3-$9)
Pizzas and sandwiches: $12-$16
Entrees: $14-$26
THE WHITE HOUSE
At this venerated breakfast nook, you'll find Atlanta movers and shakers in ties and starched shirts huddled over omelets and pancakes. But regardless of a guest's status, owner Demos Galaktiadis, who came to America from Greece in 1966, treats everyone the same. He has run this Peachtree Road institution for 45 of its 68 years, and over time, the food has evolved into a unique combination of home-style Southern and Greek standards. At lunch, you might have moussaka and collards or fried grouper and a Greek salad, finished off with a dish of banana pudding. But breakfast is king here. We recommend the Olympic omelet, stuffed with spinach, tomatoes, onions, mushrooms and peppers and served with a side of tzatziki, or a breakfast sandwich laden with sausage, cheese and egg.
Breakfast: $6.40-$15.30
Lunch: $6-$16.70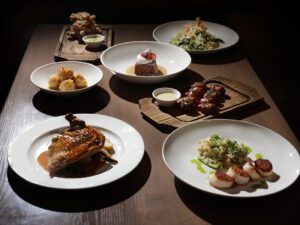 THE WOODALL
With its friendly, relaxed vibe, it's easy to feel among friends at The Woodall in Westside Village, whether you prefer the comfortable dining room or outdoor patio. Whitewashed brick, shiny metal, warm woods, brown leather and modern light fixtures cozy up the converted warehouse while a mural of eagle talons clasping a silver spoon adds personality. The dinner and brunch menus present globally inspired dishes and drinks featuring local ingredients. The menu changes seasonally, with options such as lump crab beignets, open-faced tenderloin sandwich, Sicilian calamari and rock shrimp and fried chicken tucked into a feather-light biscuit. The restaurant's website confidently asserts, "You'll be back!" There are plenty of reasons to do just that.
Small plates: $9-$15
Salads: $9-12
Sandwiches: $11.5-17
Mains: $13-$43
Sides: $5-$6
Desserts: $9-$10
Note: Prices and menu items may have changed since original publication.
BY: Wendell Brock, Rebecca Cha, Jennifer Bradley Franklin, Angela Hansberger, Hope S. Philbrick
PHOTOS: Sara Hanna, Joann Vitelli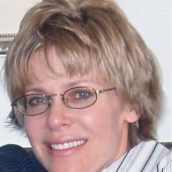 Rebecca Cha
Food, beauty and interiors writer at Simply Buckhead. Linguist, teacher, chef, parent.