A CAPSULE WARDROBE TAKES THE GUESSWORK OUT OF DRESSING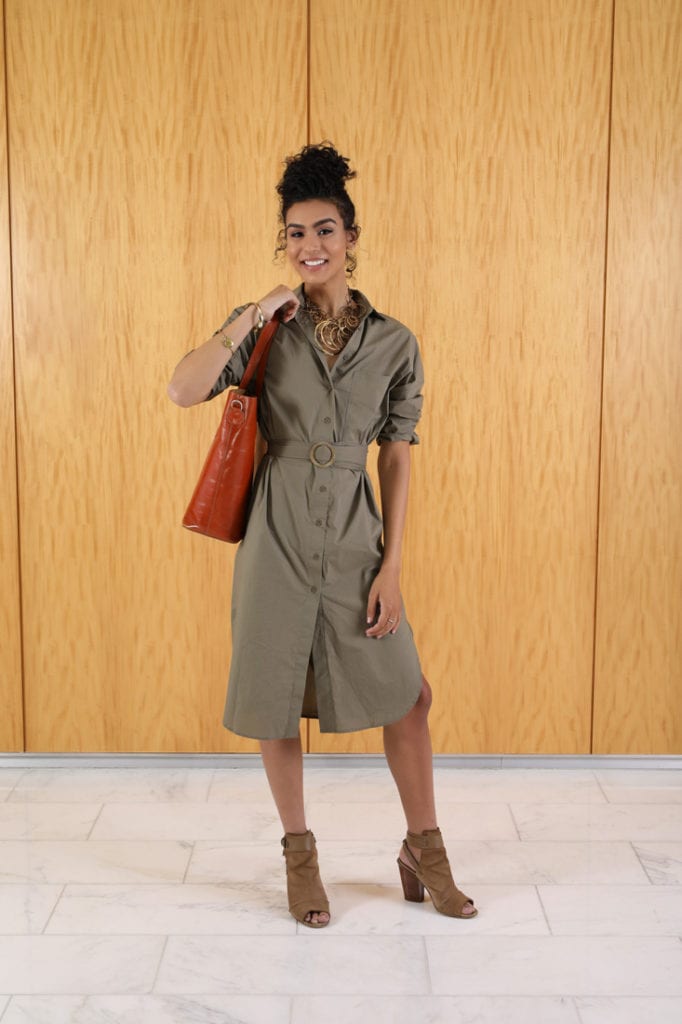 Builders know that it's important to start from the ground up. Savvy stylists know the same. "A capsule wardrobe entails high-quality, essential core clothing that maximizes compatibility while minimizing clutter and redundancy," explains stylist Robanne Schulman, who founded Taste and Tenacity in Buckhead to help clients use fashion to look their best. "Capsule wardrobes aim to streamline the 'getting dressed' process, making it a breeze to look effortless and put together."
Schulman is quick to point out that this doesn't have to be a huge investment. First, shop your closet to see which of these basics you already have and see if anything needs to be tailored to suit. Next, fill in the gaps, focusing on quality over quantity. Then, you can add a few personality filled "extras."
Here, Schulman shares her checklists for both women and men.
---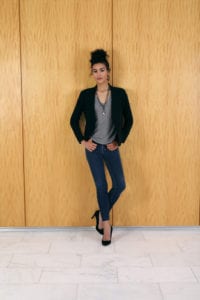 WOMEN'S MUST-HAVES
Great blazer. A timeless blazer can pull an outfit or look together. "If you get the right weight, you can wear it most of the year," says Schulman, whose favorite brands are Veronica Beard and Smythe.
Versatile coat. Schulman suggests a trench that can be layered and worn on rainy days.
Nude pumps. These are a go-with-anything must.
Black pumps. "They are the perfect way to complete a solid look," says Schulman.
Go-with-everything boots. "Timeless boots will serve you well with skirts, dresses, leggings and denim," says Schulman, who advises women to look for black or brown leather (according to what you wear most) and a rounded toe.
Go-to handbag. "If you make a good investment [on a leather handbag in a versatile shape], it will last years," says Schulman.
Camisoles. Camis in neutrals such as gray, nude, tan, black and white can add dimension under a blouse or jacket. Nice T-shirts in a grouping of neutral colors. "Nothing says effortless like a blazer with a perfect tee," says Schulman.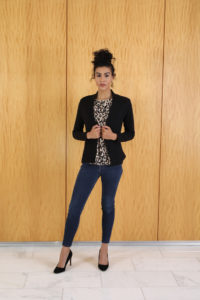 Moto jacket. "I have found that the right moto can go from an everyday look to evening," says Schulman, who notes that her favorite Yigal Azrouël deconstructed lace and leather moto goes with everything from denim to dresses.
Jewelry. Build a collection of three to five pieces of timeless jewelry. "I love to stack bracelets and necklaces," says Schulman who advocates mixing metallic tones of gold (think rose, yellow and white gold). "Jewelry can add interest and dimension."
Denim. Look for two perfectly fitting pairs in a darker and a lighter wash for different levels of formality.
Blouses. You'll need three: black, blush or champagne, plus a favorite print.
Classic athleisure. "Think of them as your errand wardrobe, carpool and weekend pieces," says Schulman, who adds that Lululemon leggings and joggers are favorites.
Chic sneakers. "[Classic, fashionforward] sneakers would top off the classic tee and blazer look perfectly," Schulman says. Shirtdress. This piece pairs well with sneakers or heels and can double as a kimono or layer with denim or shorts.
Perfect trousers. A great, lightweight trouser can be dressed up or down, or paired with a blazer and heels or a simple tank and sneakers with stylish accessories. Choose a versatile color such as black, navy or camel.
---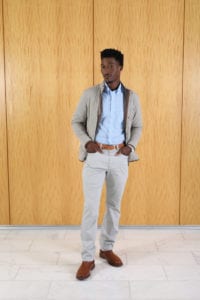 GENTLEMAN'S GUIDE
Deconstructed blazer. "I don't need to explain why the gents need a blazer, but a deconstructed one is a game changer," says Schulman, who recommends navy. "They are more comfortable and less bulky."
Casual button-down shirts. Start with two classics, in blue or white and a simple pattern.
Suit. Invest in a timeless gray or navy suit. Schulman's advice? "Don't skimp" because a well fitting, well-made suit can last for ages.
T-shirts. Choose soft, highquality tees in basic colors such as black, white and gray.
Dress shirts. Get two: white and light blue.
Dress shoes. "Look for a an Oxford, brogue or monk strap," advises Schulman.
Belt. Select a nice belt to match the dress shoes.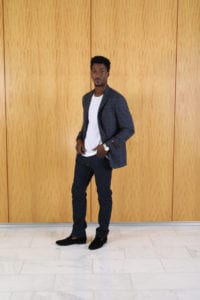 Minimalist sneakers. Look for a pair without large logos in a crisp color, such as white or gray.
"Other shoes." "Choose according to your style. It could be a type of boot, casual loafer or driver shoe, for example," Schulman says.
Joggers. Find a pair of "non-constricting yet well tapered joggers, so you don't look like a slob," says Schulman.
Chino or five-pocket pants. Get a few pairs in top colors: olive, stone and navy.
Denim. You'll want two pairs: a darker pair in indigo or black and a more casual medium indigo wash.
PHOTOS: Sara Hanna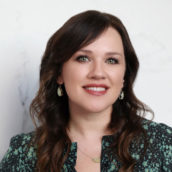 Jennifer Bradley Franklin
Senior Contributing Editor and Beauty Columnist at Simply Buckhead. Travel, Food and Design Writer and Author.