The Burgess Hotel transports you to international destinations without leaving Buckhead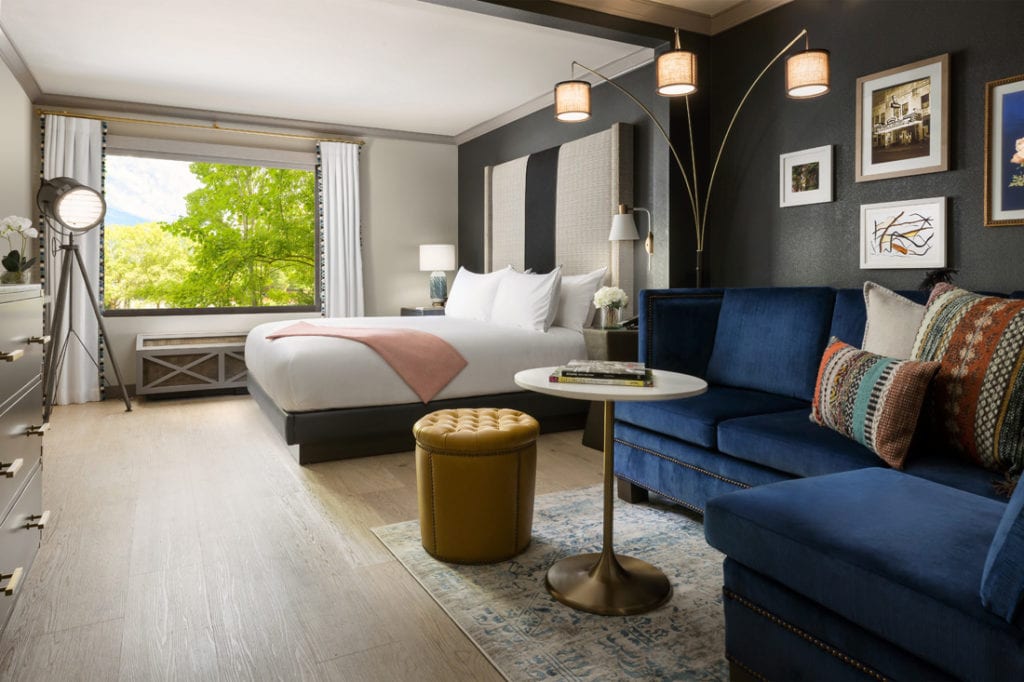 I'm a self-described staycation aficionado. The first local trip in my memory was the year my mom booked a cabin for me and a few friends at Lake Lanier Islands for my birthday. In college, my Phi Mu pledge class sisters and I booked rooms at a nearby hotel for our senior bar crawl. A few years after that, my now-husband surprised me with an overnight at The Glenn in downtown Atlanta for my 24th birthday. Since, the two of us have celebrated milestones or just plain Tuesdays with various staycations around town.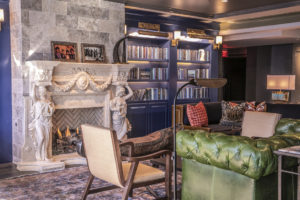 I've even been known to book a hotel room by myself. Why not? A staycation is my favorite way to escape without the research and traveling that comes with traditional vacations. When I heard Buckhead was getting its first boutique hotel, I knew I had to book a stay.
Billed as "an internationally inspired" boutique property, The Burgess offers just over 100 rooms, including seven suites and one penthouse, all designed by Kimberley Miller of Duncan Miller Ullmann. While the standard rooms have familiar amenities, each of the unique suites are themed to reflect international destinations beloved by the owners. The Balinese Suite is reminiscent of Indonesia, while the London Hip Suite captures the U.K.
While those spaces are certainly worth the upgrade, you won't be disappointed by the king bedroom, the hotel's standard offering, which I checked into in early January on the night of the grand opening. Each king room is a generous 330 square feet, including a corner velvet banquette sofa and a small bistro table, an area that makes it feel like a suite. This was my favorite perk. Most hotels offer a desk facing a wall or a small sofa for lounging, but to have oversized, plush seating for working, eating or relaxing was a treat. It became my afternoon destination for answering a few emails before venturing downstairs.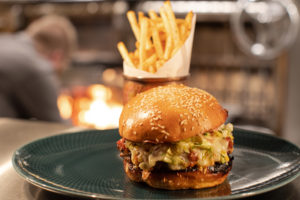 Named for co-owner Freny Jokhi's father, Keki Bunshah, who organized the first Indian expedition to climb Mount Everest, Mr. B. Bar has seats for 60 throughout the space, including traditional bistro tables as well as buttery leather counter stools at the sleek bar. Here, guests can enjoy a range of craft cocktails and other beverages while noshing on bites from the adjacent restaurant, Fia. My favorite spot at Mr. B.'s was the library where expedition photographs adorn the ornamental marble fireplace and books line the walls.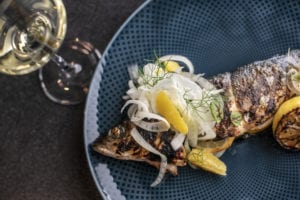 After drinks, it was onto dinner at Fia where fare is wood-fired and Mediterranean-inspired. Small plates such as Ahi tuna tartare, charred octopus, and pork belly and grits (the dish also on the brunch menu) lead the way to entrees of pan-seared potato gnocchi and grilled whole branzino. It might seem cliché to order something so simple, but I opted for the Mr. B burger. With oozing raclette, sweet pickled onion, crispy lettuce and juicy tomatoes, it was anything but boring. When traveling around the world or just down the street, there's nothing better than a burger to bring you the comfort of home.
Beyond the food and atmosphere, The Burgess features a few other perks: I loved the fitness center, complete with a Peloton bike, and complimentary transportation within a 2-mile radius for shopping and additional dining options. As a Trademark Collection by Wyndham accommodation, The Burgess is also a fantastic way to collect or use hotel points.
The Burgess Hotel has become my number one suggestion for Buckhead travelers. Through its food, decor and accommodations, it offers all the excitement of traveling abroad with the ease of wandering locally.
The Burgess Hotel
3600 Piedmont Road N.E.
Atlanta 30305
404.869.1100
theburgesshotel.com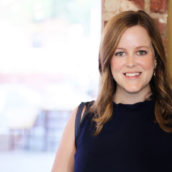 Nicole Letts
Wellness columnist at Simply Buckhead and dog columnist at Atlanta Pet Life. Lifestyle writer specializing in women's interests, travel, people and interiors.