EXPLORE THESE 10 GEORGIA TREASURES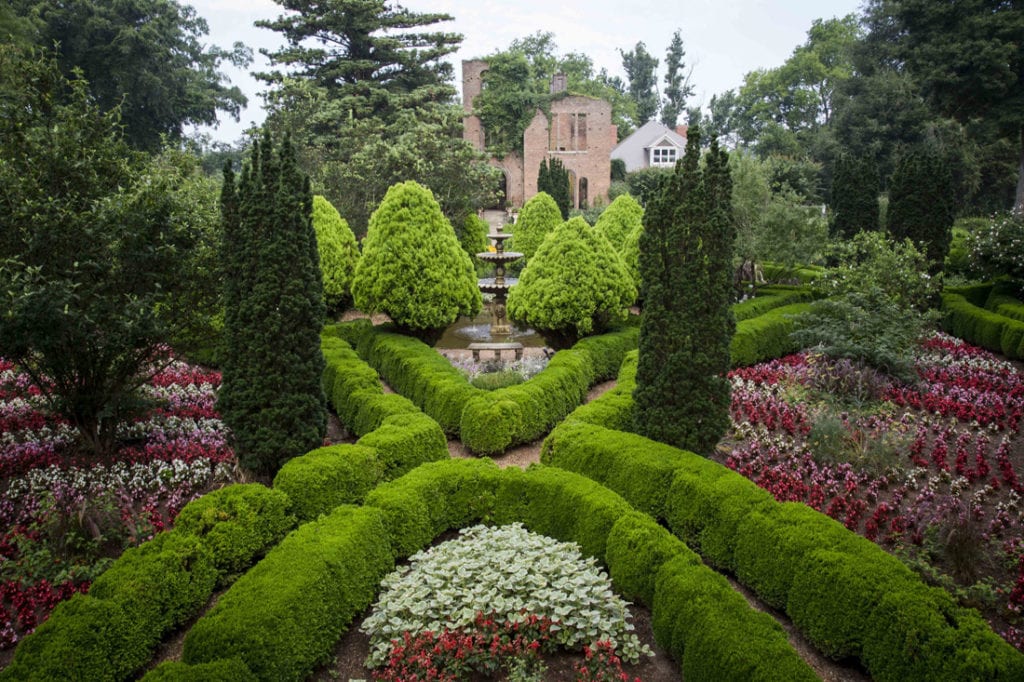 As you plan your summer bucket list, don't miss these under-the-radar destinations around the state. Some are right outside your Buckhead backdoor while others might require a day trip (or an overnight stay). Load up the car and hit the road toward 10 of Georgia's most curious stops.
ANDALUSIA FARMS
Andalusia Farms in Milledgeville was home to writer Flannery O'Connor from 1951 to 1964. It was here, amid 520 acres of land, O'Connor produced the majority of her work including A Good Man Is Hard to Find.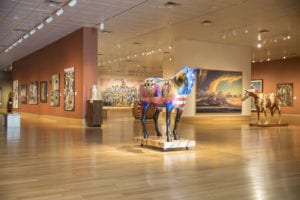 THE BOOTH MUSEUM
What began as a private, donated collection is now a Smithsonian Institution affiliate that spans 120,000 square feet. In addition to works by artists including Ansel Adams, visitors can see presidential portraits and letters.
GEORGIA GUIDESTONES
"America's Stonehenge" is found in Elberton. Six granite slabs are etched in eight languages with 10 guidelines for living, presumably after an apocalypse or other worldwide catastrophe. Erected in 1980, the monoliths were funded by a still-anonymous group of donors.
elbertchamber.com/play-here/historic-sites
GIBBS GARDENS
This sprawling 220-acre landscape includes 16 gardens filled with flowers, foliage and water features for touring, making Gibbs Gardens in Ball Ground a picturesque place to explore.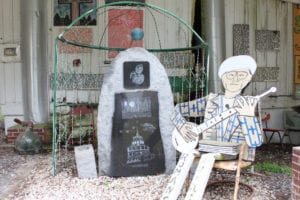 PARADISE GARDEN
The late artist and Baptist minister Howard Finster's Summerville property is a maze of buildings, sculptures and displays constructed with found and recycled objects. Wander around and get a glimpse into his imagination and artistry.
PASAQUAN
If one artist-built environment doesn't quench your thirst for unique art, why not explore another? Head to Buena Vista, home to this 7-acre outdoor installation by Eddie Owens Martin.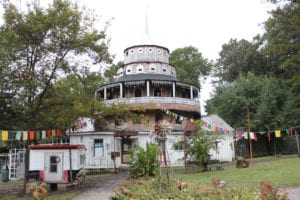 SCAD FASH MUSEUM OF FASHION + FILM At SCAD
Atlanta, located where Buckhead merges with Midtown, this museum is dedicated to fashion and film. This summer, see temporary exhibits Derrick Adams Exhibition: Patrick Kelly, The Journey and Alaïa-Adrian: Masters of Cut.
SPRINGER OPERA HOUSE
This historic theater opened its doors in 1871, and it's still the heart of performing arts in Columbus. Behind-thescenes tours for curious thespians and theater lovers are available weekly.
STATE BOTANICAL GARDEN OF GEORGIA
Dawg fans, did you know just a few miles from The Arch in Athens lies a collection of gardens, greenhouses, trails and nature areas? From gardens designed for children to those dedicated to native flora, there is so much to see.
WOODLANDS MANOR HOUSE RUINS
Located at Barnsley Resort in Adairsville, these hauntingly beautiful ruins and the affiliated museum are the remnants of what was once a stately home built by Godfrey Barnsley for his wife, Julia.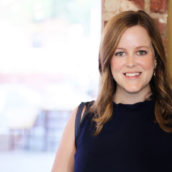 Nicole Letts
Wellness columnist at Simply Buckhead and dog columnist at Atlanta Pet Life. Lifestyle writer specializing in women's interests, travel, people and interiors.