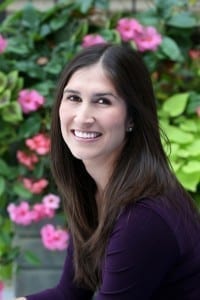 I've never been a big drinker— a glass of red wine is my go to at the end of a long week.
But when I sip a well concocted cocktail at a chic bar, nothing makes me feel more carefree (or fancy). Especially in Buckhead, we have our pick of some of the best alcohol-serving establishments, from luxe hotel bars and secret speakeasies to watering holes that specialize in a specific spirit.
In this issue, our food critic Wendell Brock takes us on a decadent tour of some of Buckhead's top bars, sipping each destination's liquid bounty and sampling the bites that help take the edge off. He took his time at each spot, uncovering a cocktail culture that deserves the respect of drinkers far and wide. Whether it's a classic or seasonal mixture, in a highball or martini glass, it's served right here in our drink-happy backyard. After imbibing across town, Brock's pick for the best cocktails in Buckhead is the one-and-only Umi, where bartender Gabe Bowen delivers a winning punch with the Sabor del Amor, a drink Brock touts as the best of his tour. It's no surprise the Umi team is behind the much-anticipated and very swanky lounge Himitsu. Speaking of which, we had the pleasure of chatting with Himitsu's director T. Fable Jeon about his mixology mantra and the trends swirling in the cocktail sphere.
This "Mixology Issue" also highlights the men and women behind the bars and offers advice on how to throw your very own cocktail soiree, thanks to entertainer extraordinaire Lynn Lilly of Craft Box Girls. As you go through the busy holiday season, keep this issue close by for the moment when you need to hide away in one of Buckhead's temples of tippling. As for me, my next long week will end at the bar at Umi, where that glass of red wine will have been traded out for the Sabor del Amor. Cheers!
Giannina Smith Bedford
editor@simplybuckhead.com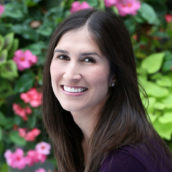 Giannina Bedford
Giannina S. Bedford is multi-faceted writer and editor. Her work covers design, travel, food and business. She's penned Simply Buckhead's home feature since inception and held a variety of editorial roles at the magazine. Her freelance work has appeared in Condé Nast Traveler, USA Today, Virtuoso Life, Hemispheres and TravelandLeisure.com. She also contributes regularly Atlanta Business Chronicle. Fluent in Spanish, Giannina was born in Miami and grew up in Brazil, Chile, Hawaii and Australia. She currently lives in Dunwoody with her two kids and husband.