ADD THIS DAZZLING HOLIDAY HAIRSTYLE TO YOUR BEAUTY REPERTOIRE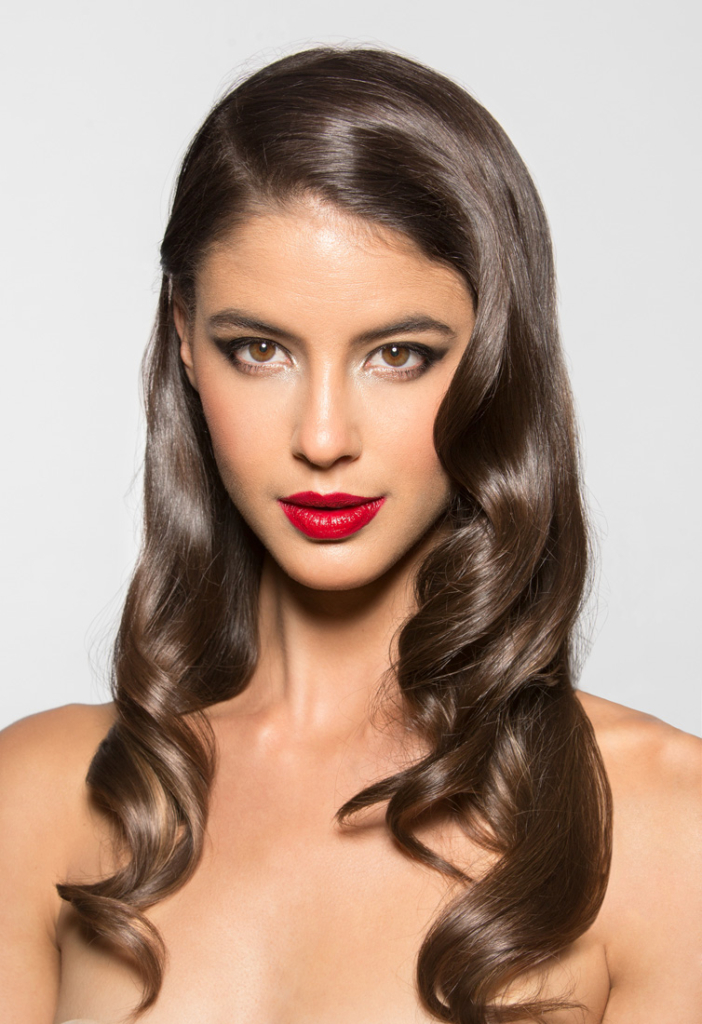 Step out of your usual hair styling routine and glam it up a little this winter. 'Tis the time of year, after all! "An Old Hollywood look is perfect for the holiday season because it offers bombshell, sophisticated waves that are great for a night out on the town," says Tiara Gandy, assistant manager and stylist at DreamDry. The blowout and hair styling salon co-founded by celebrity fashion designer and stylist Rachel Zoe opened this summer in Buckhead. Here, Gandy provides step-by-step tips to get this wavy retro style (at right).
Not into DIY styling? Don't fret; you can always get the look at DreamDry, along with a menu of other trendy styles including braids and buns.
1. Hair Prep. Day-old hair that has a little "grit" is best to hold this look. If you wash your hair beforehand, make sure to prep it with a volumizing product that also offers hold, such as Oribe Volumista ($42), before blow-drying.
2. Part Ways. Decide which side you want to part it on. A deep-set side part is best to really achieve this glam look.
3. Curly Cues. With part in place, separate into three sections using clips or hairbands: top, middle and bottom. Start with the hair at the top and use a 1-inch curling iron to curl this area towards your face. All of your curls should be wrapped around the iron in the same direction: For example, if your part is on the left, all of the curls should be twisted towards the heavier side of the part on the right. Treat every curl with hairspray before moving onto the next.
4. Roll with It. Gather each curl and roll it in the direction you just curled it. Use bobby pins to secure each ringlet, so it can cool off and set.
5. Bottom Out. Move on to the bottom section of your hair, curling in the same direction as the top. You do not have to pin this area.
6. Get Centered. Finally, work on the middle section and repeat the curling technique, still making sure all the curls are going in the same direction.
7. Final Touches. Remove the pins from the top section. Using a paddle brush, lightly brush through all your curls, making sure not to disturb the part. The curls should have a soft, wave texture as the rows come together. Complete the look by misting Oribe Superfine Strong Hair Spray ($37) to ensure your style lasts. Time to party!
---
EXTRA, EXTRA!
INSIDER TIPS THAT MAKE HAIRSTYLING A CINCH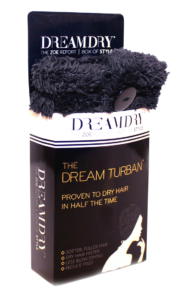 Want to cut your blow-dry time down significantly? Try DreamDry's DreamTurban ($30), a wrap worn after washing that's designed to absorb water from hair to reduce blowout time.
Make your waves stay in place for the long haul. Prep dry, clean hair with a light sea salt spray such as Kérastase Spray À Porter ($36). This product is designed to give your strands some "tackiness" to help your hairstyle stay put longer.
Are there annoying, tiny hairs around your face that don't want to stand down? Depending on the hair texture, spritz either a light or firm-hold hairspray, and gently comb back these face-framing hairs. If that doesn't do the trick, smooth them with a fiber paste such as Oribe Fiber Groom Elastic Texture Paste ($34).
All products available for purchase at DreamDry Buckhead.
DreamDry
3722 Roswell Road N.E.
Atlanta 30342
404.549.8007
dreamdry.com
STORY: Karina Antenucci
Karina Antenucci
Managing Editor and Kids Columnist at Simply Buckhead. Wellness & Beauty Writer, Certified Holistic Health Practitioner and Mother.