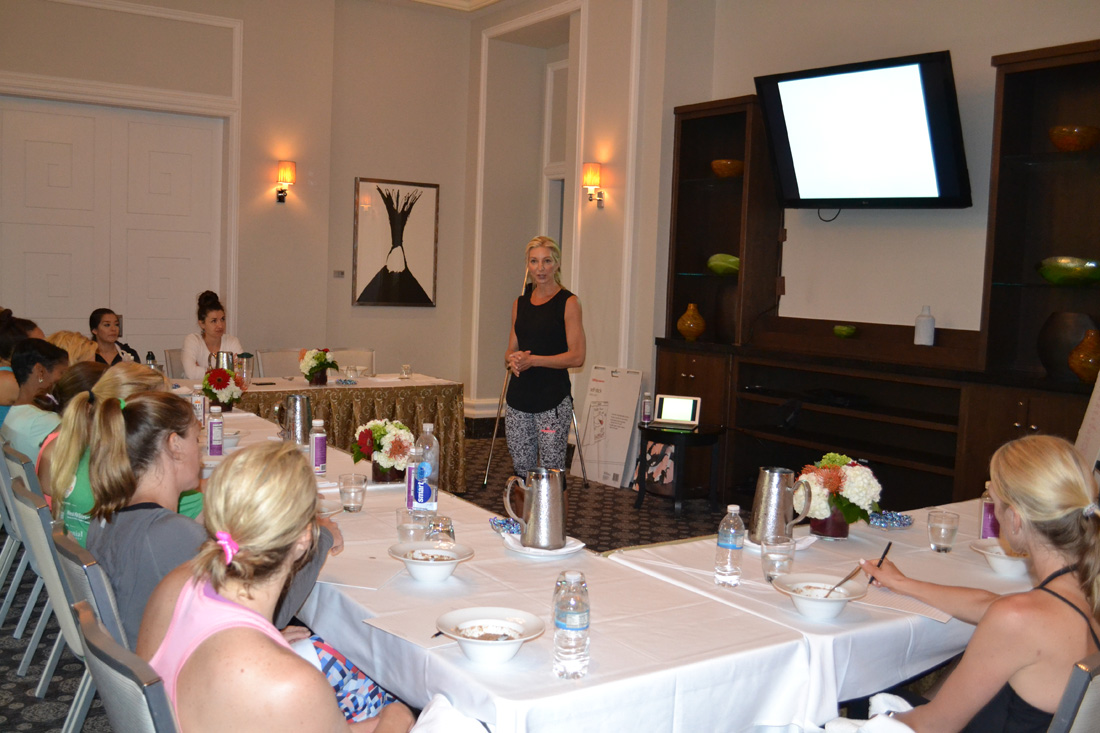 A West Coast Workout-style fitness and wellness retreat at the Mandarin Oriental.
"Surrender to this moment." As I took a deep breath and exhaled from my belly, that was the thought going through my brain during my first group meditation session.
Meditation has been on my to-do list for the last couple of years, as I've tried to become better about living in the moment (a work in progress). So when I saw that it was a component of a half-day wellness retreat hosted by The Spa at Mandarin Oriental, Atlanta and Tammy Stokes, founder of Buckhead's West Coast Workout, I jumped at the chance to attend.
Each year, The Spa and Stokes host a few of these retreats, which cost $285 and include a spa treatment. (Mark your calendars: The next one is scheduled for Friday, Nov. 4.) And whether you decide to attend with a BFF or solo, you'll enjoy a reenergizing day that includes workouts and nourishment for mind, body and soul.
The day of the retreat, things kicked off around 8:30 a.m. for me and about 10 other women of all ages with a bottle of Stokes' Oxygen H2O, a refreshing, pre-workout drink that includes lime juice, peppermint extract and chlorophyll extract. The water was just one of the tastes from Stokes' Cafe West Express health drinks and foods that we sampled that morning.
After a round of introductions, Stokes took us through an hour-long cardio body-sculpting workout that incorporated bursts of cardio and bodyweight exercises in The Spa's fitness studio. Post workout, we headed down to the Mandarin's Taipan Lounge to enjoy breakfast: a bowl of Cafe West's Life Porridge, a blend of whole grains, omega-3 flax and fiber combined with cinnamon.
During the meal, Stokes gave a presentation on strategies for stress management. What I enjoyed most was that this session wasn't her talking at us. It turned out to be a helpful group discussion where we all (Stokes included) shared stories of challenges, from dealing with divorce to being a mom. And while Stokes offered her strategies, such as creating before-bed rituals to help you sleep or making time for yourself a priority, she also encouraged the group to share what works for us.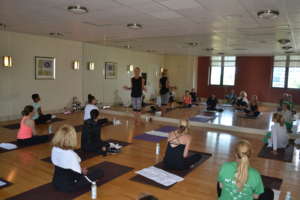 Next up was the meditation and yoga session I was looking forward to, and it turned out to be just as fulfilling as I thought it would be. Stokes walked us through a few choices for meditating. One option was sitting still on a yoga mat with eyes closed, practicing our breathing; another was to meditate through movement while holding various yoga poses. Stokes emphasized that there's no one way to meditate. So lesson learned—the yoga option works better for me than sitting still.
Feeling relaxed and hungry, we headed back down to the Taipan Lounge to try one of Stokes' signature soups, Longevity Lentil (a blend of veggie broth, red lentils, spices, sweet potato and coconut milk), and hear her thoughts on nutrition and foods we should be incorporating into our diets. Then came another reward: a spa treatment. We had a choice between a facial and a massage; I opted for the latter.
But my day of wellness didn't end there. I booked a room at the hotel, and, following my hour of sore muscle relief, all I had to do was head upstairs to my cozy dwelling with a view of Peachtree Road. It had been a perfect day of peace.
DETAILS:
The Spa at Mandarin Oriental, Atlanta
3376 Peachtree Road
Atlanta 30326
404.995.7526
mandarinoriental.com/atlanta/luxury-spa
West Coast Workout/ Cafe West Express
107 West Paces Ferry Road
Atlanta 30305
404.467.0602
westcoastworkout.com
cafewestexpress.com
STORY: Amelia Pavlik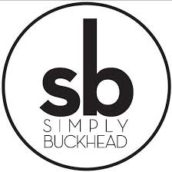 SimplyBuckhead
Simply Buckhead is an upscale lifestyle magazine focused on the best and brightest individuals, businesses and events in Buckhead, Brookhaven, Sandy Springs, Dunwoody and Chamblee. With a commitment to journalistic excellence, the magazine serves as the authority on who to know, what to do and where to go in the community, and its surroundings.