FIND OUT WHAT'S NEW IN THE BEAUTY DEPARTMENT NEAR YOU THIS SPRING
Fire Up Relaxation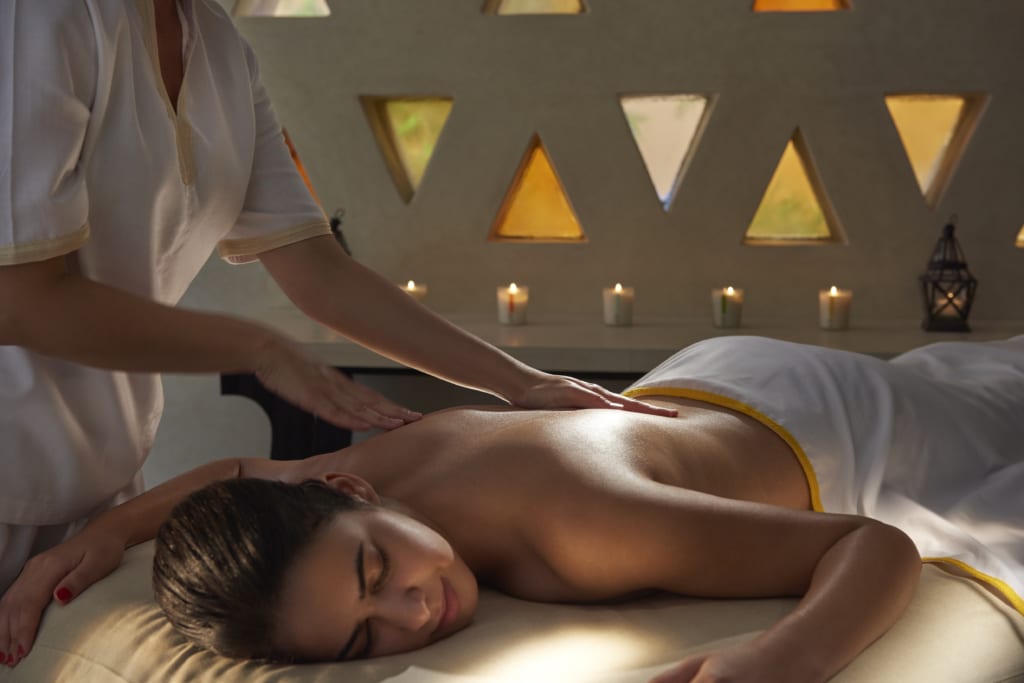 With a nod to its oriental heritage and celebration of the Chinese New Year, The Spa at Mandarin Oriental, Atlanta launched the Year of the Fire Monkey Experience. The 1-hour-and-50-minute spa service ($280-$300, depending on the day of the week) incorporates a number of traditional elements, including hot or cold towels infused with mandarin orange or tangerine oil that symbolizes good tidings, upon arrival. You'll start your "monkeying around" with a welcome drink of Chinese red dates, honey and goji berries that encourage de-stressing and sleep, followed by a rejuvenating full-body exfoliation incorporating chrysanthemum flowers. After a warm shower with the addition of pomelo water (traditionally used to wash away negative feelings), you'll be guided into a deep relaxation with a "singing bowl," where a bowl is gently placed on the abdomen and the singing sound provides stimulation for your energy channels. The soothing massage that follows uses a blend of ylang-ylang, rose and calming chamomile oils. Before leaving the spa, sip a sweet plum tea or taste some of the traditional sweet treats, such as sweetened tangerine, ginger and coconut, popular during Chinese New Year festivities, available in the relaxation areas.
The Spa at Mandarin Oriental, Atlanta
3376 Peachtree Road
Atlanta 30326
404.995.7526
mandarinoriental.com/atlanta
---
HOT INGREDIENT: Charcoal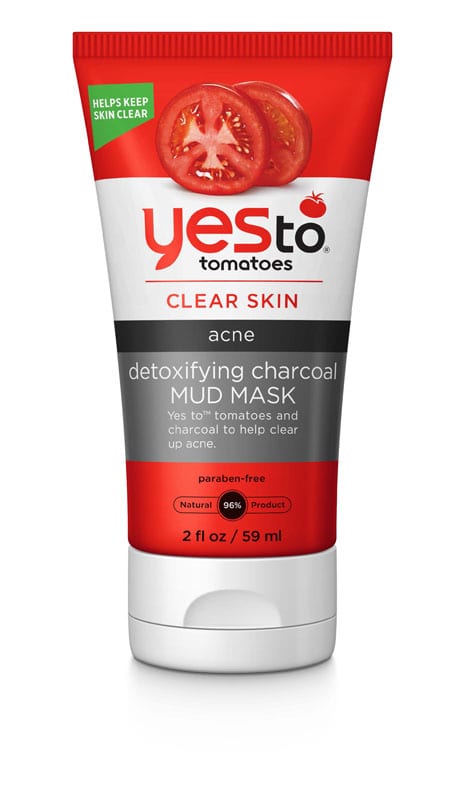 Charcoal isn't just for grilling anymore! It's popping up in skincare products for its healing and detoxifying benefits. Great for skin types that are prone to excess oil and breakouts, Yes to Tomatoes offers a Detoxifying Charcoal Mud Mask ($15.99) that includes a botanical blend of tomato, aloe, watermelon, pumpkin and chamomile extracts for extra skin conditioning and salicylic acid to clear up acne and prevent future breakouts. Dermalogica's line also features a Charcoal Rescue Masque ($46) with 5 percent sulfur that promotes cell turnover for brighter skin.
Yes to Tomatoes
Target
2539 Piedmont Road N.E.
Atlanta 30324
404.720.1081
yestocarrots.com
Dermalogica
Woo Skincare and Cosmetics
2339-A Peachtree Road
Atlanta 30305
404.477.5000
wooskincareandcosmetics.com
---
Lash Lengtheners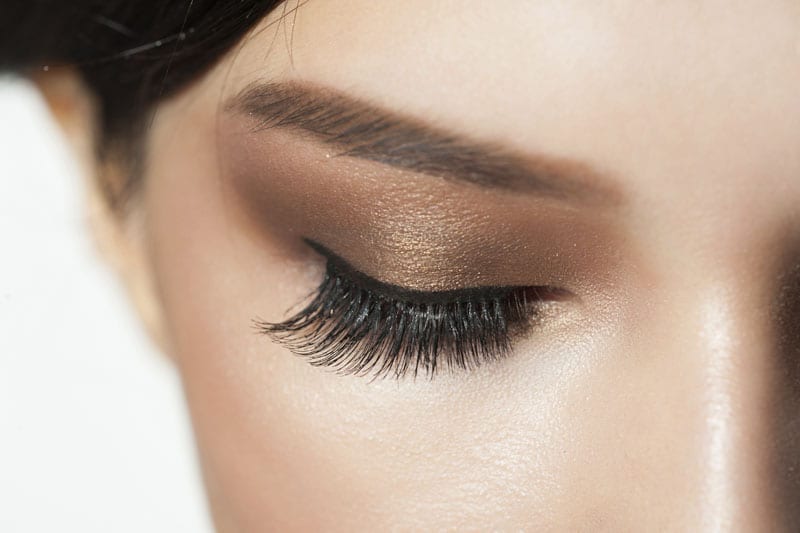 Eyelash extensions are a great way to save time on your makeup applications and beauty regimen during busy summer travels. These lovely lashes come in different lengths, thickness and curl combos and are attached to your individual eyelashes. This helps create a longer, fuller and darker look that feels more natural than store-bought falsies. Anita Desai, owner of the recently opened Buckhead Lash Studio, notes the following best practices will keep your lash extensions in good shape for four to eight weeks.
Classic Eyelash Extensions, with approximately 80-120 lashes per eye, cost $295 at Buckhead Lash Studio.
KEEP THEM CLEAN. "Cleanse your lashes thoroughly every day and after swimming or excessive sweating with a gentle, oil-free cleanser to ensure the extensions' bond stays strong."
MAKEUP NO-NO. "Don't use waterproof cosmetics or oil-based products while you are wearing extensions."
HANDS OFF! "Avoid pulling at your lash extensions."
Buckhead Lash Studio
3872 Roswell Road N.E.
Suite A-3
Atlanta 30342
404.254.4097
buckheadlashstudio.com
---
Fat Fighter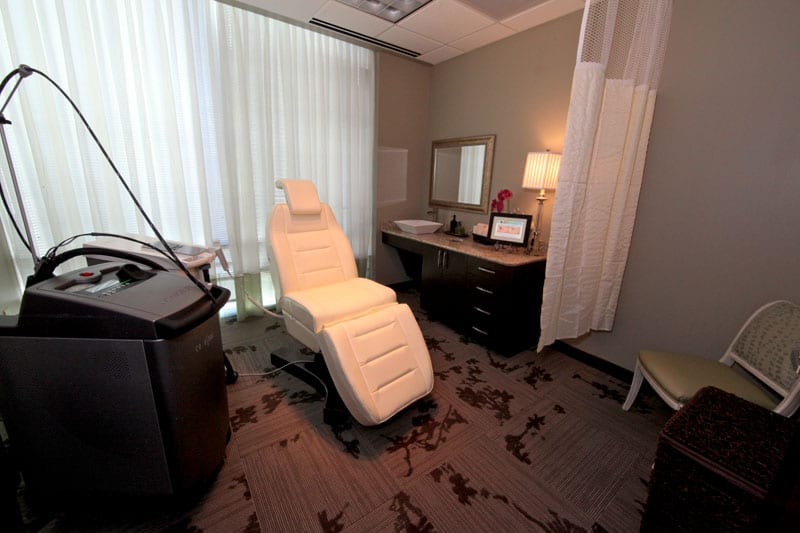 Love handles got you questioning your bikini choice? Consider SculpSure, an FDA approved body contouring laser procedure starting at $1,400 for one treatment at WIFH. It's the first non-invasive laser developed to reduce stubborn fat in areas such as the abdomen, love handles, flanks, inner and outer thighs and virtually any problem area. The 25-minute-per-area service destroys 25 percent of treated fat cells without surgery or downtime. You'll only feel a strong yet very manageable tingling sensation and alternating hot and cold sensation while the machine's applicators go about their business administering a light-based energy on your body. Within 12 weeks following treatment, the body naturally eliminates the injured fat cells, resulting in a slimmer appearance.
WIFH
1140 Hammond Drive N.E.
Suite 200
Atlanta 30328
404.832.0300
wifh.com
STORY: Karina Antenucci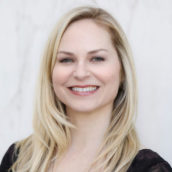 Karina Antenucci
Managing Editor and Wellness Columnist at Simply Buckhead. Blogger at Badass + Healthy.