Taking care of business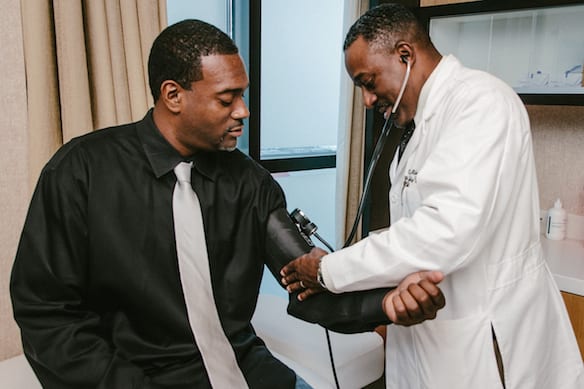 Man cannot live on work and workouts alone, or at least, he shouldn't. If you work hard and play hard, it's important to take care of yourself in other ways to keep up the pace. So we scoured Buckhead to find some of the best man-centric opportunities to keep you looking and feeling your best.
LET'S GET PHYSICAL
Getting a status update on your health can be one of the best ways to keep yourself in top shape. But between busy days packed with deal-making meetings, workouts and family time, it can be difficult to schedule appointments with various doctors. With this in mind, newly opened RYSE Wellness in Buckhead a posh, relaxing outpost found- ed by Drs. Eddie Richardson and Jameelah Gater, dedicated to men's health offers an Executive Physical (starting at $1,500) that is designed to give a comprehensive health snapshot as conveniently as possible, even doing a home visit to start blood panels. The team of experienced practitioners work up a comprehensive cardiovascular risk blood panel; further analyze blood panels to test for things like liver and kidney function, iron levels and a diabetes screen; and consider the patient's resting metabolic rate. The testing, which can take from half a day to an entire day, is done in RYSE's offices, though more advanced tests may need to be scheduled in a hospital. Once the results are in, the team can help develop a nutritional or workout regimen or even refer you to a specialist for your optimal health.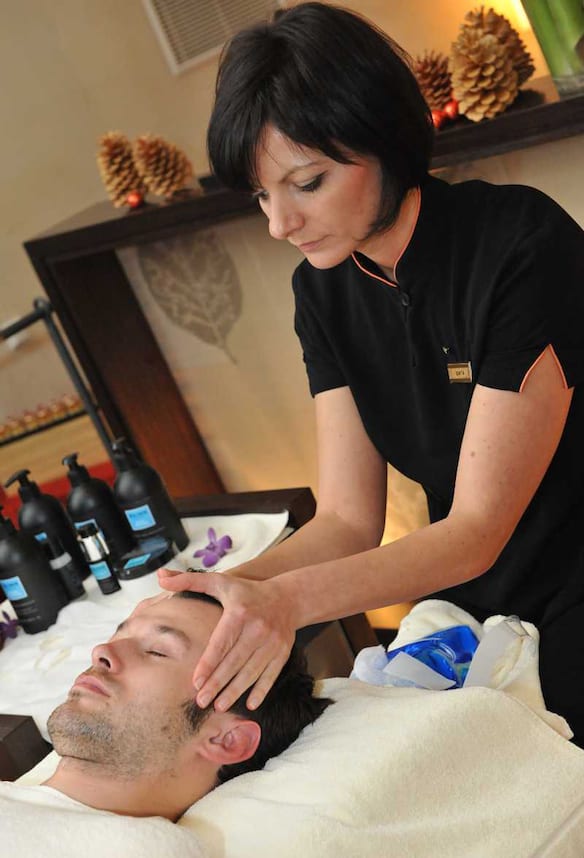 BEST FACE FORWARD
Being out in the sun, forgetting to use anti-aging products and lots of sweaty gym days can leave men's skin looking tired, dull and even old. Fortunately, The Spa at Mandarin Oriental, Atlanta has a relaxing and effective solution. The Age Rebel Facial ($210 for 80 minutes), designed just for guys, incorporates steam, a deep cleansing using a gentle brush and an enzyme peel with fruit acids to ramp up natural cell regeneration. Even if you're not excited about the aesthetic benefits, men of all spa-comfort levels are sure to enjoy the included deep neck and shoulder mas- sage. Insider tip: For a truly Zen experience, make sure to build in time to enjoy the spa's gratis locker room facilities separated by men and women including the steam room, sauna and hot tub.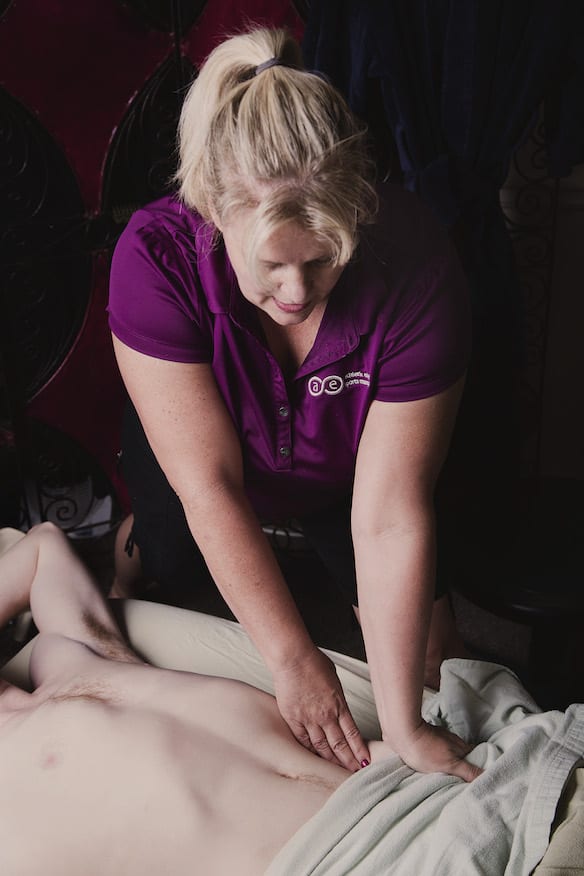 WORK OUT THE KINKS
If you're an athlete or someone who just trains hard for their health—a regular massage can become a necessity. That's where a focused sport massage, like the one from Eileen Steil and her team at Athletic Edge Sports Massage, comes into play. Steil a chiropractic school grad, licensed massage therapist and an athlete herself (she's the first American woman to finish the deca ironman in the traditional style: 24 mile swim/1,120 mile bike/262 mile run) regularly works on clients who range from Atlanta Falcons players and Atlanta Ballet dancers to marathon runners and CrossFit enthusiasts. She uses a low, wide table all the better for getting leverage on muscular bodies to use sometimes deep pressure to loosen tight joints and speed recovery. The work is intense; Steil understands body mechanics and recommends that her clients use the evening after massage therapy (starting at $40 for 30 minutes) as active recovery, since it's quite normal to be sore.
JUST FOR MEN
Athletic Edge Sports Massage
2989 Piedmont Road N.E.
Atlanta 30305
678.231.2619
The Spa at Mandarin Oriental, Atlanta
3376 Peachtree Road N.E.
Atlanta 30326
404.995.7526
www.mandarinoriental.com/atlanta/luxury-spa
RYSE Wellness
2233 Peachtree Road, N.E.
Suite K
Atlanta 30309
404.596.8088