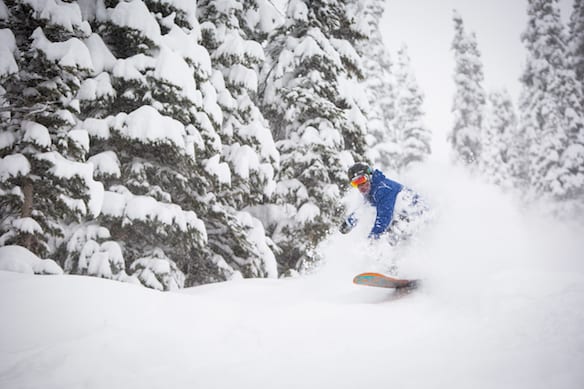 You're so lucky!" I listened to at least the twentieth person tell me during my visit to Snowmass, Colorado. The subject of my fortune? More than 2 feet of pure, powdery snow in just 24 hours conditions that made it quite challenging to arrive in the Rockies from Atlanta. Though the journey was fraught with delays, the rewards of a Colorado whiteout were worth the trouble.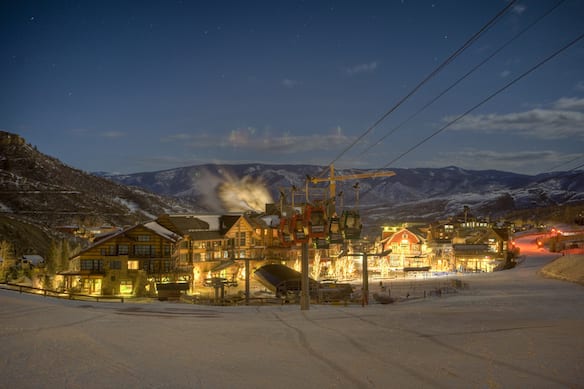 Standing in a veritable ocean of snow on skis, no less was a completely otherworldly experience for this Southern born writer. Though I'd only ever spent a few ill fated hours on them in the past (when, in 2001, my University of Georgia roommates and I drove to West Virginia during the warmest spring break in recent memory a recipe for slopes covered in pure ice), I felt completely comfortable, thanks to the expert lesson by Andrea Bishop of Ski & Snowboard Schools of Aspen Snowmass. We started the day on the small teaching slope halfway up Snowmass Mountain, specially manicured for beginners, and she coached me through the basics of starting, stopping, and turning.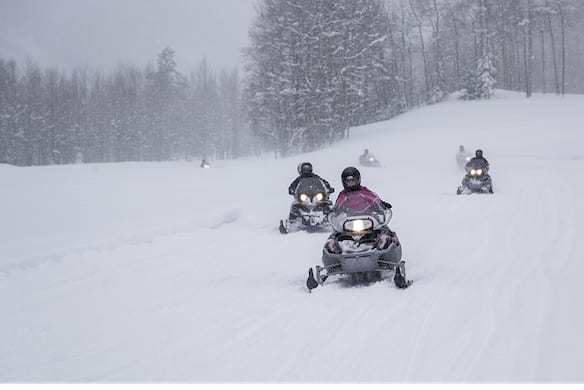 While there are super challenging runs for more advanced skiers, the green rated slopes were just right for my novice sensibilities. They were wide and not crowded, which offered the solitude to concentrate on my newfound skills and listen to Andrea as she occasionally called out a word of advice ("Bend your knees!" and "Keep your legs under your torso!" proved invaluable tips toward learning how to adopt a position that felt so foreign). The sense of accomplishment after spending a whole day on skis without falling made fighting through bouts of altitude sickness (from being more than 14,000 feet above sea level) worth the effort.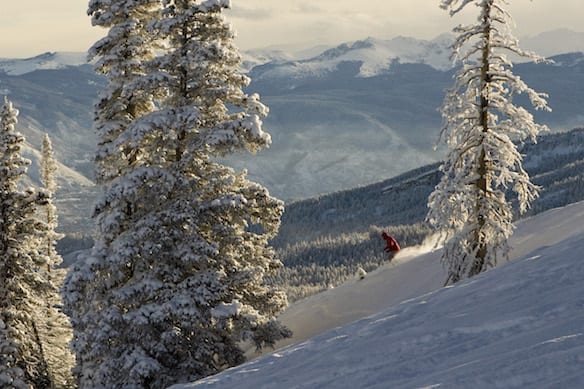 When I was ready to retreat at the end of an adventurous day, The Villas at Snowmass Club, part of Destination Resorts, perfectly fit the bill for my stay. My unit came complete with two rustically furnished bedrooms, a fully outfitted kitchen and dining room, and a wood burning fireplace, which offered comfort after a day of braving sub-freezing temperatures. Staying here was like staying in my own mountain condo, but with all the things I love about vacationing in a hotel (namely, daily housekeeping service and a dedicated concierge to offer advice). Plus, a visit to the Club's athletic facilities' steam room, sauna and Jacuzzi allowed me to soothe away aches and pains gained from a day on the slopes.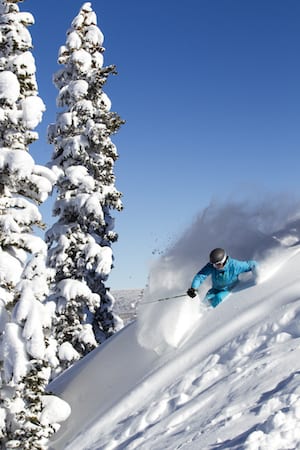 The next day, there was yet another opportu- nity to relish Colorado's blizzard like conditions: a speedy drive atop a snowmobile at T-Lazy 7 Ranch in nearby Aspen. The snow was falling so heavily that I could barely make out the majestic Maroon Bells, America's most photographed peaks. After zipping through the winding Independence Pass in White River National Forest, my guide led me to the ranch's charming Klondike cabin. The wooden structure held a rustic gastronomic delight: grassfed beef burgers, cooked over an open, outdoor flame and smothered in melted cheddar cheese. Moments like these—enjoying Colorado's rugged landscape and the hospitality of locals who liberally offer recommendations on places to sip an après ski beverage meant that I couldn't agree more: I was so lucky to experience this stunning winter wonderland.
Ski & Snowboard Schools of Aspen Snowmass
877.282.7736 www.aspensnowmass.com
The Villas at Snowmass Club
0160 Snowmass Club Circle Snowmass Village 81615 970.923.7075 www.snowmassclub.com
T-Lazy-7 Ranch
3129 Maroon Creek Road Aspen 81611
970.925.4614 www.tlazy7.com