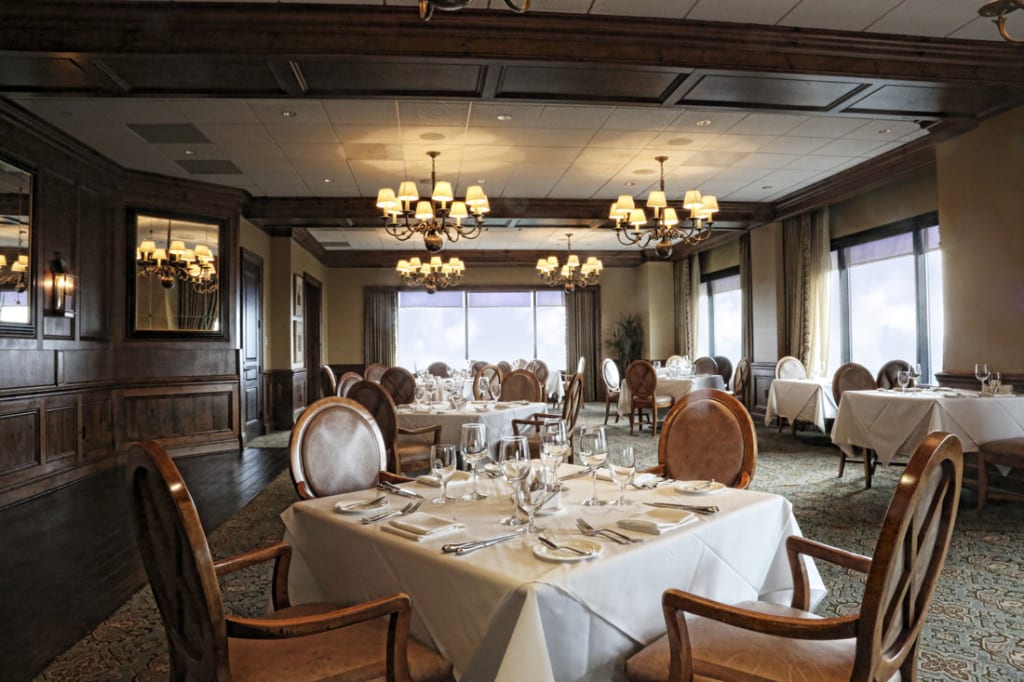 City Club of Buckhead, the newest of the private clubs in the neighborhood, strives to appeal to those who want both a private club and a fitness club. Opened in December of 2008, it has a full spa and exercise facility with an indoor pool. "Not many clubs offer that anymore," says Mario Campuzano, City Club's general manager.
Between the athletic club and the dining club, City Club has about 1,000 members. It offers dual membership, but members can also just be part of the athletic club without dining privileges. The dining membership offers both.
After an initiation fee of $500, members pay varying monthly dues of $90 to $135. A corporate membership, which covers club benefits for up to 10 employees, has a $2,000 initiation fee and $525 in monthly dues. Campuzano says a significant number of members work in the Atlanta Financial Center at firms such as SunTrust Robinson Humphrey; Morris, Manning & Martin; Rollins Financial, Inc.; and Starr Aviation. "We also have members from other buildings and surrounding businesses in Buckhead," he adds.
A smaller percentage of members live in the Buckhead area and use the club purely for social reasons. Like other private clubs, says Campuzano, City Club offers "business enhancement events, but it's geared to more than just networking. We try to be cutting edge with the events we offer." There are 13 recurring monthly events, including morning breakfasts, lunch leadership and speaker events, and a few evening gatherings. A City Club Toastmasters chapter helps members perfect their public speaking skills. But social events aren't overlooked; a wine club is just one way members can unwind with friends. "We have winemakers come in or we do wine dinners," notes Campuzano. "We have kids' cooking classes and date nights. We try to keep it mixed. We have such a large membership; we try to appeal to the masses."
Heather Riggs, former chair of the club's Young Executive Society and CEO of MindMeld Marketing, joined the club intending it to be temporary.
"When I started my law practice, I was fresh out of law school," she recounts. Dissatisfied with the spaces available for her new office, she decided to look into private clubs as a way to have office space and meet clients. She tried City Club of Buckhead, and it filled the immediate need of where to work and meet colleagues. She's stayed on, she says, because of the people. "It's the other members that have kept me here over the years—both the friendships and the business relationships."
Riggs still uses the club primarily for business. She brings clients to events or invites them to lunch, but she does enjoy the other amenities offered, such as the spa, and taking family members there for celebrations. "I've made some wonderful friends," says Riggs. They may meet for martinis or coffee "and never touch on business."
City Club is also home to World Trade Center Atlanta, one of the more than 300 centers around the world under the umbrella of the World Trade Centers Association in New York, and the only one attached to a private club. "We do a lot of events to honor consul generals," says Campuzano. "We have speakers come in from around the globe."
Campuzano believes the club has done a good job of appealing to the Buckhead demographic, but it's also made minor concessions to draw in younger members. "We still have a dress code, but we now allow tasteful jeans, and not just on Fridays," he says. "Members must wear a collared shirt, but it can be short-sleeved. We're just more progressive on that."
The club has also reached out to the younger set by establishing The Young Executive Society. Its speakers' lectures are focused on topics such as social media, technology and the basics of building business relationships. The society has set up a mentorship program, pairing seasoned business members with younger members.
"I think City Club has done a good job of staying relevant for younger members," adds Riggs. "The general environment and networking they promote is for people who are in growth mode."
Riggs, who is also in charge of the club's professional women's network, says the younger members are often those with children or who are recently married, and the club is also very welcoming of spouses and kids. "Those folks are welcomed as much as the executives," she says. "And the club has been very intentional in providing programming to female business leaders and entrepreneurs."
In addition, City Club of Buckhead hosts about 15 to 20 weddings a year. "We were doing commitment ceremonies even before same-sex marriages were legal," says Campuzano. "We're not going to be the same old stuffy club. We want to appeal to what members are looking for."
CITY CLUB OF BUCKHEAD
3343 Peachtree Road N.E.,
Suite 1850
Atlanta 30326
404.442.2600
cityclubofbuckhead.com
STORY: Lisa R. Schoolcraft
PHOTOS: Sara Hanna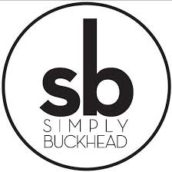 SimplyBuckhead
Simply Buckhead is an upscale lifestyle magazine focused on the best and brightest individuals, businesses and events in Buckhead, Brookhaven, Sandy Springs, Dunwoody and Chamblee. With a commitment to journalistic excellence, the magazine serves as the authority on who to know, what to do and where to go in the community, and its surroundings.