The Quiet Heroes of CURE—mothers of children with cancer—were the stars of a recent afternoon at Flourish Atlanta in Buckhead.
The event, emceed by radio personality Jenn Hobby, was designed to give vital caregivers some much needed TLC, including a pampering lounge with massages, make-up artists, gift bags and an array of Erin Gray jewelry pieces from which to choose. The event also featured a luncheon, a keynote address by comedian and speaker Derrick Tennant, and live music performances by the SCAD Bee Sharps and "American Idol Season 12" winner Candice Glover. Presented by Delta Air Lines with media sponsor Simply Buckhead, the event drew 500 guests and raised $405,000 for CURE's mission to reach and heal children living with cancer.
PHOTOS: Lynn Crow Photography and Cristina Culbreth Photography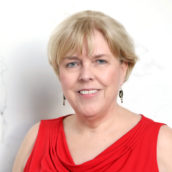 H.M Cauley
Atlanta-based writer and editor contributing to a number of local and state-wide publications. Instructor in Georgia State's Communication department and Emory's Continuing Education division.