Nancy Riggs pulls the strings of an educational nonprofit built on the puppetry arts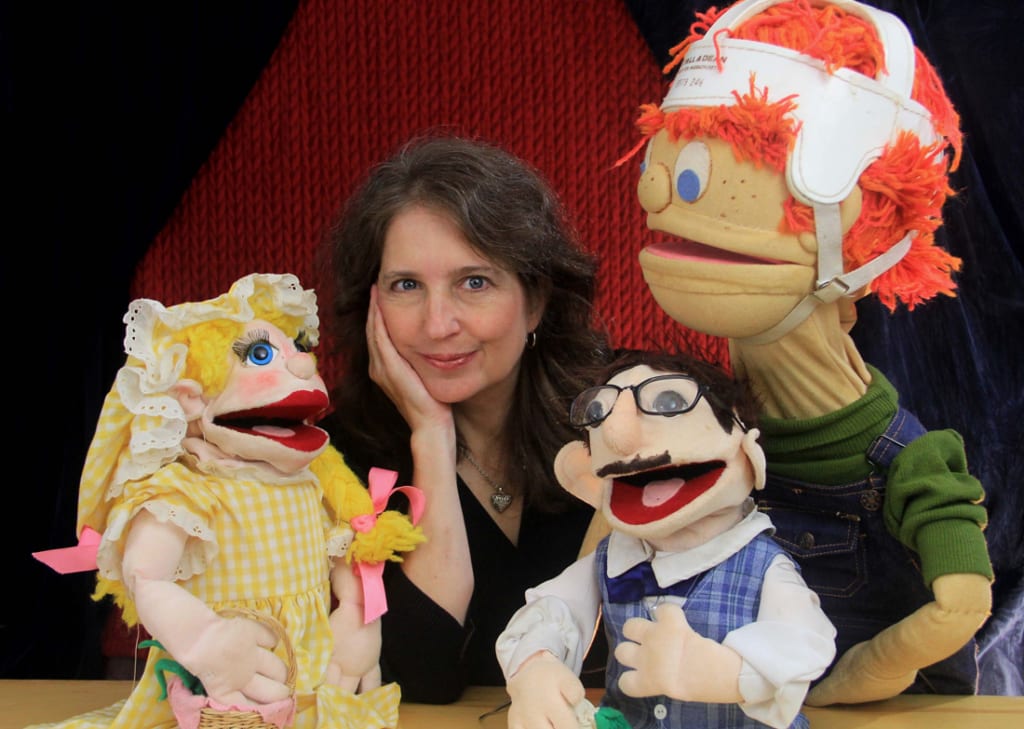 STORY: H.M. Cauley
For 20 years, Nancy Riggs has had a tight grip on her arts nonprofit. Literally. The North Buckhead resident has devoted her talents as an actress and storyteller to animating educational hand and shadow puppets. As the director of the touring The Piccadilly Puppets Company, she comes up with characters and tales to take to schools and festivals. It's a gig she fell into after answering an ad for the Center for Puppetry Arts in Midtown.
"I was an actress and had studied acting in college, but I was used to doing all sorts of things," she recalls. "Then I heard the center needed puppeteers to go out on the road. They asked if I had any experience, and I said no, so they let me meet with the director, who taught me the basics before the audition. In the end, I made them laugh and got hired."
In 1997, after two years honing her skills with the center, Riggs became the third member of the Piccadilly team, which she took over in 2011 as the only employee. Now, she's responsible for the entire show, from concept to presentation, and all the administrative details that go with it.
"Most of the shows are one person, but if I need someone else, I find out who's available," she explains. "But I know all of the shows. Once it's in the repertoire, I keep it. Some have been around more than 20 years, and I'll often update a line here or there to keep them fresh."
Of the 180 shows she puts on each year, the most popular is one about the lifecycle of a butterfly that Riggs also presents in Spanish for bilingual audiences. Whatever the story, it ties into the schools' curriculums, from science to literature. "The holiday shows are the only exception, but even The Night Before Christmas has literary ties to the famous poem," says Riggs. "I've found that if they're working on something like the water cycle, it's more fun when done with puppets. I also have a couple of Bible stories and some folk tales."
Riggs has even found a way to work her hobby into a show. "My father was a founder of the Atlanta Figure Skating Club, and when I was a child, my whole family skated," she says. "I got back into it about 13 years ago, and I still go to Alpharetta to train twice a week. So when I had the chance, I had an ice skater in a holiday show."
Along with schools, Riggs and her puppets most frequently pop up at libraries, preschools, churches and festivals, where her audience is usually children ages 2 to 10. "Children respond to puppets because they're very relatable," says Riggs. "Kids in the upper ages often come in thinking, 'This isn't for me.' But once you get them laughing, they realize it is. There's a misconception that puppets are just for small children."
Neither is it a fading art form. "Is puppetry dying? That conversation happens all the time in puppetry circles," says Riggs. "Here in Atlanta, it's thriving. The Center for Puppetry Arts is a hub that has spawned a number of puppeteers and raised awareness in the community of how creative puppetry can be. Some puppeteers I've worked with have gone into film and special effects. One worked on Stranger Things. Then something like The Lion King will come along and expand people's idea of what puppetry can do. It's such a creative form, that it just reinvents itself."
THE PICCADILLY PUPPETS COMPANY
piccadillypuppets.org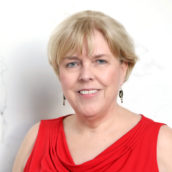 H.M Cauley
Atlanta-based writer and editor contributing to a number of local and state-wide publications. Instructor in Georgia State's Communication department and Emory's Continuing Education division.