4 FITNESS PROFESSIONALS SHARE THEIR TIPS FOR SUCCESS
I could teach this! It's a thought that has gone through many a mind while sweating it out on the spin-class bike or pulsing at a barre class. But what does it take to teach your favorite fitness classes or personal train like a pro? We spoke with four of the area's fittest on how they got their gigs at Buckhead and Brookhaven's hottest studios and their strategies for success.
---
Becky Cawood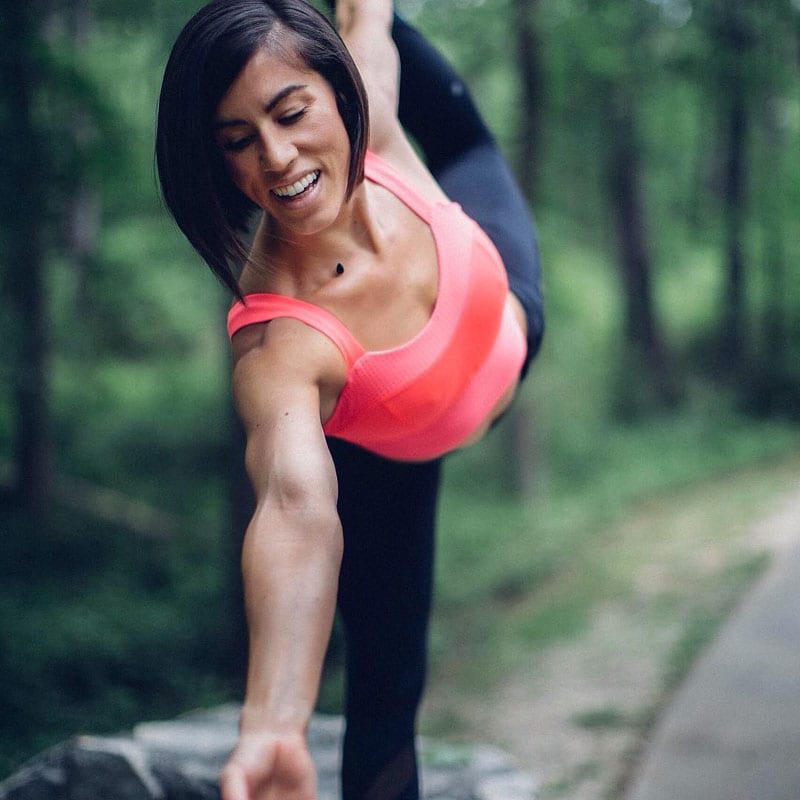 YOGA INSTRUCTOR AND TRAINER, BURN STUDIOS AND SCULPTHOUSE
Years Teaching/Training: 11
Certifications: Baptiste Yoga Level 1, CrossFit Level 1 and Lagree Fitness (to name a few)
Getting There: Cawood's first career was event planning, but high heels and suits weren't her cup of tea. "I was active even before I was in sneakers," says Cawood. "As a kid, I played tennis, was on the local swim team, and was a competitive gymnast for eight years. After my collegiate running career at Western Carolina University, I completed my first fitness certification with NCEP (National College of Exercise Professionals)—and haven't looked back." Cawood's gig at Sculpthouse was the result of the owner seeing her Instagram account. She was asked to work at BURN Studios because of her yoga experience and extensive training .
Training Time: For SculptHouse, Cawood went through the week-long Lagree Fitness certification (a Pilatesbased workout) and taught mock classes a few times each week for about three months before the studio opened. She didn't need to complete any additional training for BURN , yet she still participates in a variety of yoga workshops and training each year to stay in practice.
Words of Wisdom: It's okay to take time to rest.
---
Caroline Seagraves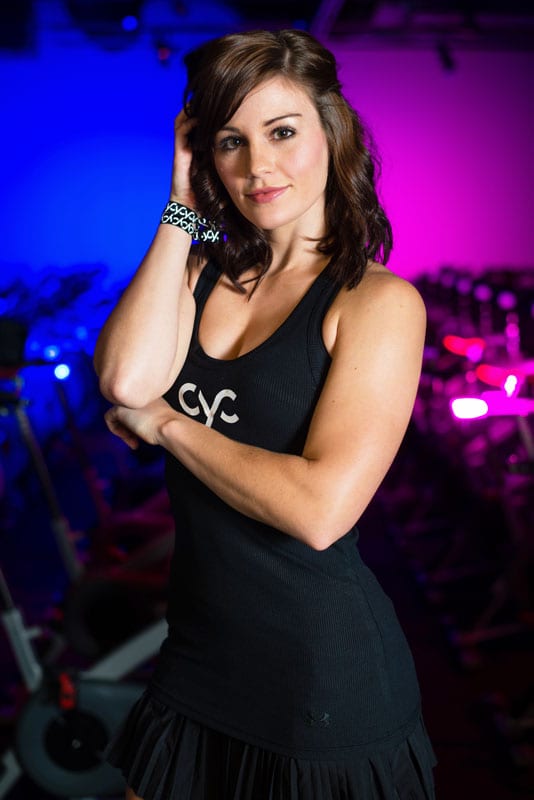 LEAD CYCOLOGIST, CYC FITNESS
Years Teaching/Training: 1.5
Certifications: National Academy of Sports Medicine (NASM) personal training and Lagree Fitness Getting
There: After working two years as a full time nanny, Seagraves knew her career path needed a new direction. It dawned on her that she could get paid to work out. Her now husband suggested that she earn her personal training certification. Then a friend passed along an email from the Forum Athletic Club announcing that Cyc was going to open a location in the gym. "I watched Cyc's promo video and thought it was the coolest thing I had ever seen. I loved the challenge so much that when I left [my first class], I called my mom and told her that I was born to teach this," Seagraves says.
Training Time: From August to November 2014, Seagraves trained from 6 to 10 p.m., Monday through Friday. In the months that followed, she trained for about two hours daily to keep her endurance in check for when the studio opened in January 2015.
Words of Wisdom: Don't be afraid to ask for advice. Everyone starts somewhere.
---
Brandon Butler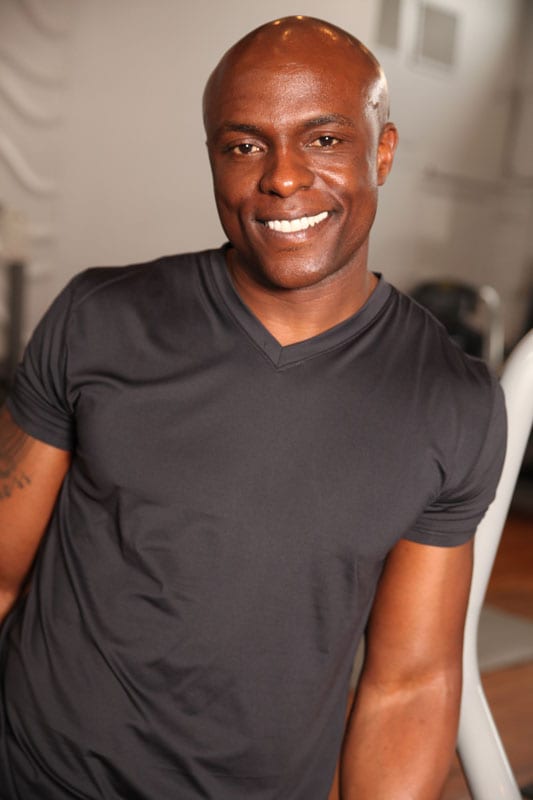 FITNESS DESIGN EXPERT/SPORTS PERFORMANCE AND CORE STABILITY TRAINER, PINNACLE FITNESS GYM
Years Teaching/Training: 13 Years
Certifications: International Sports Sciences Association (ISSA) Certified Personal Trainer, Titleist Performance Institute (TPI) Golf Fitness Certification, Zumba 1 Basic Certification
Getting There: Becoming a fitness trainer was a natural transition, given that Butler played collegiate football at Mississippi State University and Delta State University, and for two years in the Arena Football League and National Indoor Football League. "I loved helping people from all walks of life adapt to a more health-conscious lifestyle. I'm also passionate about inspiring young athletes to reach their full potential," Butler says. "One day, my mentor mentioned Pinnacle Fitness, and I was intrigued by its Kinesis wall, which allows for a more dynamic resistance training workout. I felt that it would give me an opportunity to create more creative fitness programs for my clients, and here I am."
Training Time: Thanks to the experience and certifications Butler had under his belt, he wasn't required to complete additional training for Pinnacle. But he regularly takes advantage of ongoing educational opportunities.
Words of Wisdom: Continue to educate yourself. Someone's health may depend on it.
---
Jeremy Levison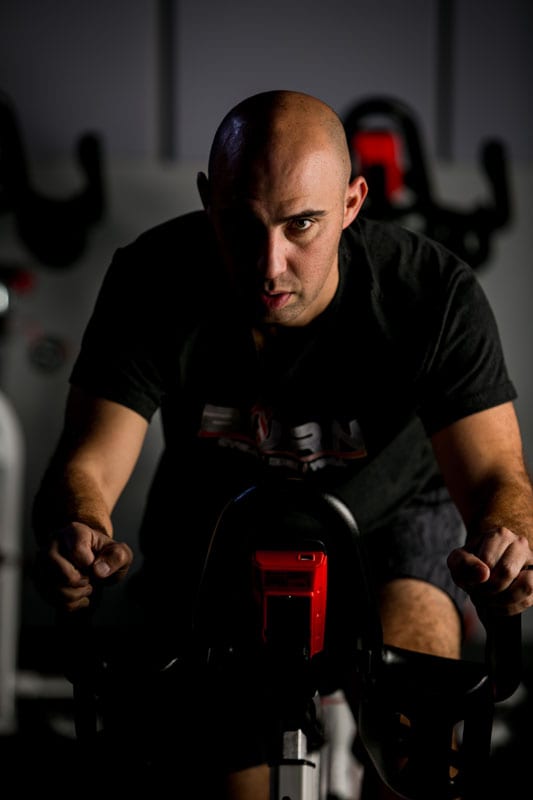 OWNER, BURN STUDIOS
Years Teaching/Training: 10
Certifications: Aerobics and Fitness Association of America (AFAA) Heart Zones and personal training certifications
Getting There: Levison is the first to admit that his type-A personality means that he loves being in command of the room, teaching and training clients how to cycle correctly and get maximum results from their workouts. "I taught at two other spots before opening BURN Studios and wanted to combine my entrepreneurial spirit with my passion for fitness and teaching," Levison says. "So I created a one-stop studio where clients can enjoy cycling kickboxing and yoga under the same roof."
Training Time: In addition to earning his certifications, Levison has learned the most from other instructors. "Taking other instructors' classes helps me sharpen my own game and allows me to learn what to do and, in some cases, what not to do," he adds.
Words of Wisdom: Command the room.
---
WHERE TO FIND THEM:
Becky Cawood
SculptHouse
3167 Peachtree Road N.E.
Suite Q
Atlanta 30305
470.553.0080
sculpthouse.com
Caroline Seagraves
Cyc Fitness
3393 Peachtree Road NE
(The Forum Athletic Club)
Atlanta 30326
404.698.4343
cycfitness.com
Brandon Butler
Pinnacle Fitness
3215 Cains Hill Place N.W.
Atlanta 30305
404.228.3705
pinnaclefitnessgym.com
Jeremy Levison and Becky Cawood
BURN Fitness
3575 Durden Drive N.E.
Suite 202
Brookhaven 30319
770.837.0051
livetoburn.com
STORY: Amelia Pavlik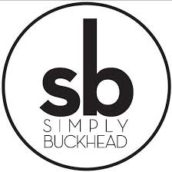 SimplyBuckhead
Simply Buckhead is an upscale lifestyle magazine focused on the best and brightest individuals, businesses and events in Buckhead, Brookhaven, Sandy Springs, Dunwoody and Chamblee. With a commitment to journalistic excellence, the magazine serves as the authority on who to know, what to do and where to go in the community, and its surroundings.