EVERYTHING YOU NEED TO KNOW ABOUT THESE ESSENTIAL MAKEUP TOOLS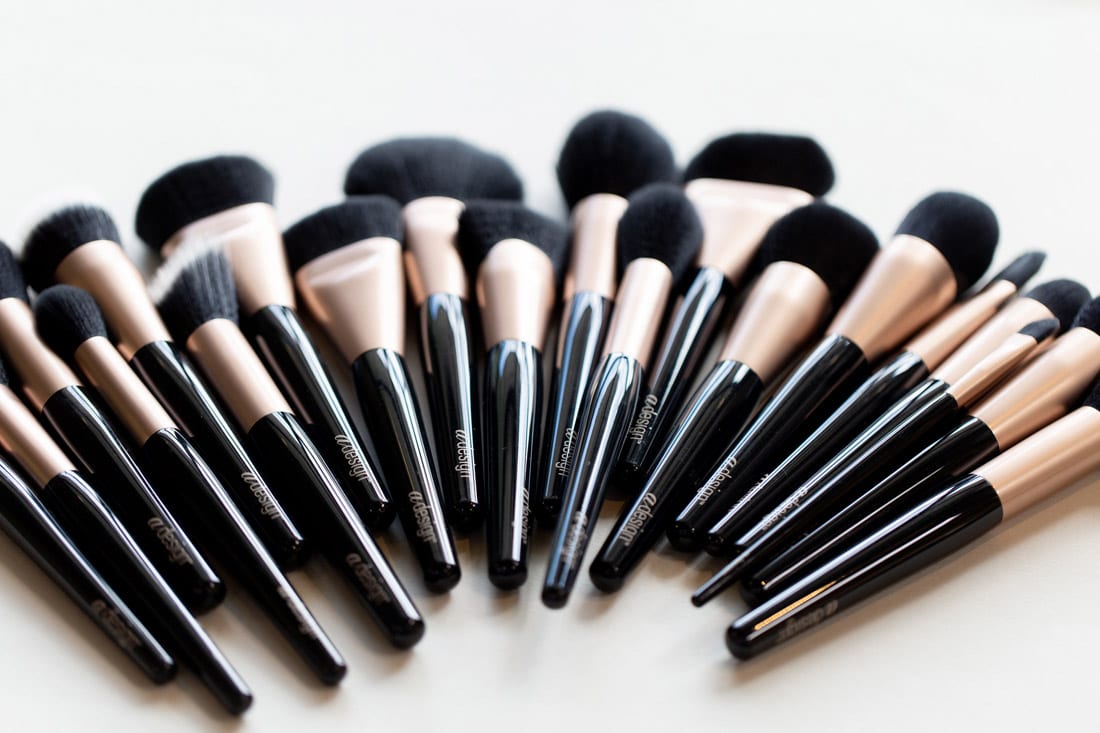 STORY: Jennifer Bradley Franklin
have a confession to make: I write about beauty, but makeup brushes, beyond the most basic, intimidate me. If there is anyone who could demystify these tools of the trade, it's Anisa Telwar Kaicker, founder and CEO of Buckhead-based Anisa International. Over the past 25-plus years, she's created a global brand that has designed custom cosmetic brushes for companies including MAC, Smashbox and Shiseido. In 2018, Anisa launched its own aDesign line of brushes, exclusively available on Amazon. We sat down with Kaicker recently to chat about everything from brush care to technique.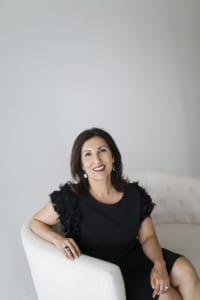 Myth busting.
Most women are accustomed to using a brush for powder, blush and eyeshadow. Some are put off, however, by the idea of using brushes to apply things such as liquid foundation or skincare products, at least in part because it seems a brush might soak up and waste valuable product. Not so, thanks to synthetic, nonporous brush fibers that allow for more even and hygienic application.
Flawless foundation.
If you're a minimalist, just having a few key brushes can make a major difference. Start with a great foundation brush, says Kaicker, pairing the kind of brush to the type of foundation you use, whether it's liquid, cream or powder. "Do you want to buff, sweep, press or do all of the above?" she asks, adding that there are specialized shapes to accommodate your style and preferred technique. She also uses a powder brush, sans additional product, to sweep over her face during the day, giving skin a flawless, blurred look.
Get creative.
If you're ready for more advanced brushwork, Kaicker suggests investing in a concealer brush ("great to frame lips before applying lipstick"), foundation brushes of varying shapes ("I love curved brushes to get around the hairline and even along the décolleté"), blush brushes ("one for the apple of the cheek and one that can curve and extend") and those designed for highlighters ("they're so great for anti-aging techniques").
Eye-popping.
"Eye brushes are just fun," says Kaicker. "The smaller they are, the less forgiving. The larger and fluffier they are, the more you can blend." She recommends getting a variety of fibers and shapes, so you'll be ready for whatever look you're trying to create, from ultra-natural to dramatic.
Duplicate.
For brushes you use daily, Kaicker recommends having two sets, "one for at home when your skin is fresh and a second set for touch-ups [on the go]." If you're keeping your brushes in a portable bag, she recommends wiping and loosely wrapping them in a clean tissue after use. Cleaning is key. Brushes can become breeding grounds for germs, so it's important to clean them regularly.
Fortunately, Anisa has tools to make maintenance simple, including quick cleaning sprays (think of them like dry shampoo for brushes) and textured silicone pads that help get soap in and makeup out of the brush quickly. Kaicker recommends using the quick clean method once a week (simply spray the brush head and rub gently on a paper towel) and then washing them with soap and water monthly. After cleaning, reshape the brush and lay it flat to dry.
Invest wisely.
"Not every brush is made the same," Kaicker points out, adding that, with proper care, a well made brush can last forever. Seek professional help. If you need some inspiration to up your makeup game, enlist the help of a pro at an area beauty counter such as Bloomingdale's at Lenox Square or one of Woo Skincare + Cosmetics' two Buckhead locations. Anisa also recently began releasing tutorials with various application techniques on its YouTube channel, Take Back Beauty with ATK.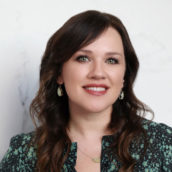 Jennifer Bradley Franklin
Senior Contributing Editor and Beauty Columnist at Simply Buckhead. Travel, Food and Design Writer and Author.