Elevate Sunday's fave meal with a cocktail at these Buckhead spots— or create your own!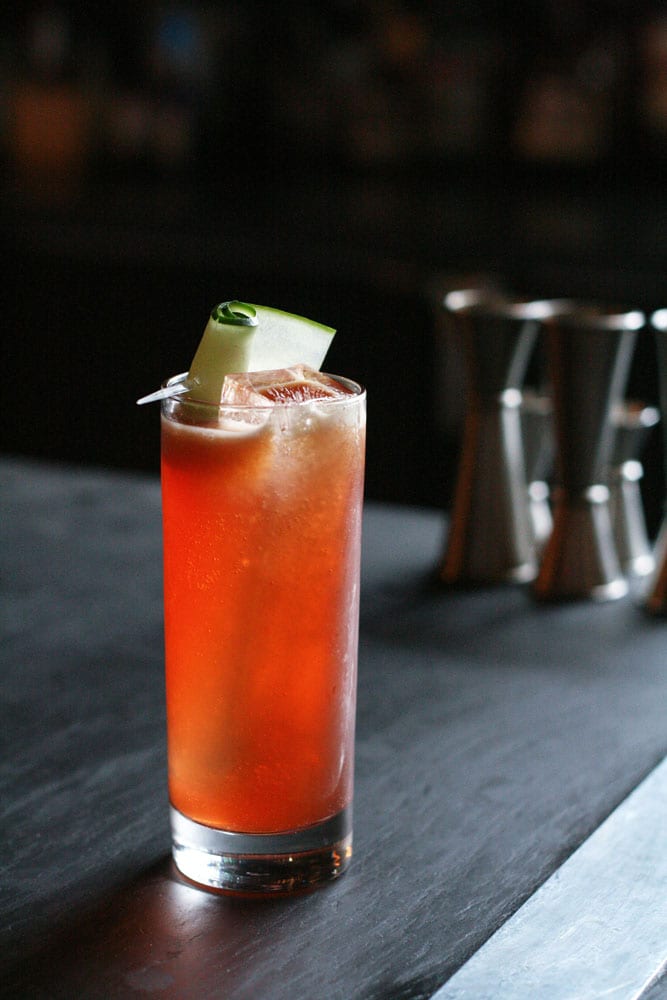 Brunch inhabits that cozy space between weekday and weekend, vacation and work. And no month owns it quite so well as May. These three Sunday brunches stand out not only for their culinary offerings, but also, come 12:30 p.m., for their delicious cocktails.
Swanky Smorgasbord
Brunch at The Ritz-Carlton, Buckhead isn't a meal; it's an experience. The $75 per person spread comes with an all-you-can eat buffet that proffers every imaginable delicacy from caviar to chocolate mousse. For $15 extra, you gain access to the hotel's "bubble bar" stocked with sparkling wines and seasonal mixers, so you can shake up your own concoctions.
STRAWBERRY LAVENDER BELLINI
Recipe by The Ritz-Carlton, Buckhead
YIELD: 6 COCKTAILS
INGREDIENTS:
1 pint fresh strawberries
1/4 cup water
1/4 cup lavender
2 tablespoons sugar
1 lemon, juice only
sparkling wine
6 whole fresh strawberries for garnish
DIRECTIONS: Add strawberries and water to a saucepot and bring to a simmer. Stir in the lavender and sugar; cook over medium flame for about 30 minutes. Once all the liquid has cooked off, remove from the heat and add lemon juice. Let cool. Purée in a blender until silky smooth. Pass it through a fine mesh strainer. Pour 2 ounces into a Champagne glass, top with 1/2 cup sparkling wine, and stir. Garnish with a fresh strawberry.
The Ritz-Carlton, Buckhead
3434 Peachtree Road N.E.
Atlanta 30326
404.237.2700
ritzcarlton.com/en/Properties/Buckhead
---
Southern Style
Watershed on Peachtree transports diners to the French Quarter each weekend thanks to its easy-going Sunday brunch—complete with a Cajun jazz trio. Like its dinner and lunch service, the focus is on Southern and Creole cuisine (think fluffy beignets and a savory seafood mélange). Beverages lean Southern as well, with the boozy Hurricane our late-summer go-to, and the delectable mint julep the perfect complement to a lazy May morning.
MINT JULEP
Recipe by Watershed on Peachtree
YIELD: 1 COCKTAIL
INGREDIENTS:
5 mint sprigs
1/2 ounce simple syrup*
2 ounces bourbon (such as Bibb & Tucker)
mint leaves for garnish
DIRECTIONS: Muddle mint sprigs with simple syrup. Mix with bourbon, shake, and strain over crushed ice in a julep cup (a copper or silver cup). Garnish with mint. *To make simple syrup from scratch, heat one cup water to one cup sugar in a saucepan until sugar dissolves.
Watershed on Peachtree
1820 Peachtree Road N.W.
Atlanta 30309
404.809.3561
watershedrestaurant.com
---
Foodie Fodder
Besides the famed cheeseburger (a fixture on the brunch menu), Holeman and Finch Public House's brunch features decadent renditions of traditional (and not-so-traditional) dishes, such as a farm egg with bacon and foie gras. Considering the restaurant's award-winning bar program, it pays to try something stronger than coffee. For spring (and Wimbledon next month), the classic peach-hued Pimm's Cup is the perfect fit.
PIMM'S CUP
Recipe by Kaleb J. Cribb, Lead Barman, Holeman and Finch Public House
YIELD: 1 COCKTAIL
INGREDIENTS:
2 cucumber slices
3/4 ounce fresh lemon juice
3/4 ounce raspberry syrup
1 ounce Pimm's
1 ounce Hayman's London Dry Gin
Blenheim Spicy Ginger Ale
cucumber slice for garnish
DIRECTIONS: Muddle two cucumber slices with the lemon juice and raspberry syrup. Add Pimm's and gin, shake well, then strain into a Collins glass filled with ice. Top with ginger ale and garnish with cucumber.
Holeman and Finch Public House
2277 Peachtree Road N.E.
Atlanta 30309
404.948.1175
holeman-finch.com
Photo: Bart Sasso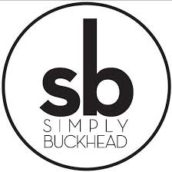 SimplyBuckhead
Simply Buckhead is an upscale lifestyle magazine focused on the best and brightest individuals, businesses and events in Buckhead, Brookhaven, Sandy Springs, Dunwoody and Chamblee. With a commitment to journalistic excellence, the magazine serves as the authority on who to know, what to do and where to go in the community, and its surroundings.