Three new Buckhead fitness studios shape you up despite the holidays.
Tis the season to gain weight, what with all the holiday gatherings and second helpings of your favorite dishes. But experts at Buckhead's newest fitness studios say it doesn't have to be so! End the year on a healthy foot with visits to these boutique spots that keep you looking and feeling fabulous into the New Year.
Define Body and Mind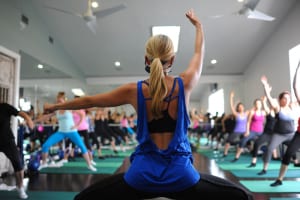 This fitness studio recently opened its inaugural Georgia location in Buckhead. The three core class concepts are Define body, a 60- minute class combining Pilates, yoga, ballet and core strengthening; Define mind, a 60-minute session focused on stretching and meditation; and Define revolution, an intense, 45-minute spin class set to high energy music. With a focus on providing balanced lifestyle solutions, additional amenities include Define foods (granolas and juices), in-studio childcare and a retail store with workout apparel from fitness brands such as Hard Tail and DYI. A single class costs $24, and monthly memberships are also available.
KnuckleUp Fitness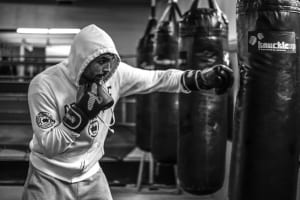 This authentic, world-class martial arts training (such as muay Thai, Kali and boxing) gym just moved from Sandy Springs into a swanky modern industrial space in Buckhead. The fitness studio caters to the Buckhead set with its spacious, brand-new home and equipment including 50 heavy bags to accommodate kickboxing classes, 5,000 square feet of mats and 2,400 square feet of circuit-training space. New offerings incorporate CrossFit, yoga and an exclusive program called Omni Jiu Jitsu, Brazilian jiu jitsu focused on self-protection without sparring. A drop-in class costs $25.
SculptHouse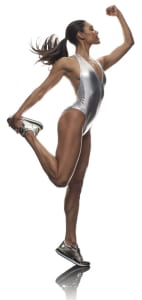 SculptHouse opens this winter and provides 50-minute low-impact, high intensity workouts that shred calories, not your joints. Every class has a maximum of 11 participants to ensure individual attention from the instructor. The signature class is CardioSculpt that incorporates heart-pumping running intervals with Woodway Curve treadmills completely powered by your motion (no buttons or motors) to engage more muscle groups and burn more calories than motorized treadmills. Another class offering is StrengthSculpt, which utilizes the Megaformer, a full-body strength and conditioning machine that requires slow and controlled movements. The first class costs $15 and then the drop-in rate is $32.
STORY: Karina Antenucci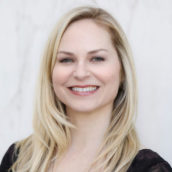 Karina Antenucci
Managing Editor and Wellness Columnist at Simply Buckhead. Blogger at Badass + Healthy.