Buckhead entrepreneur Jennifer Lingvall talks and walks wellness.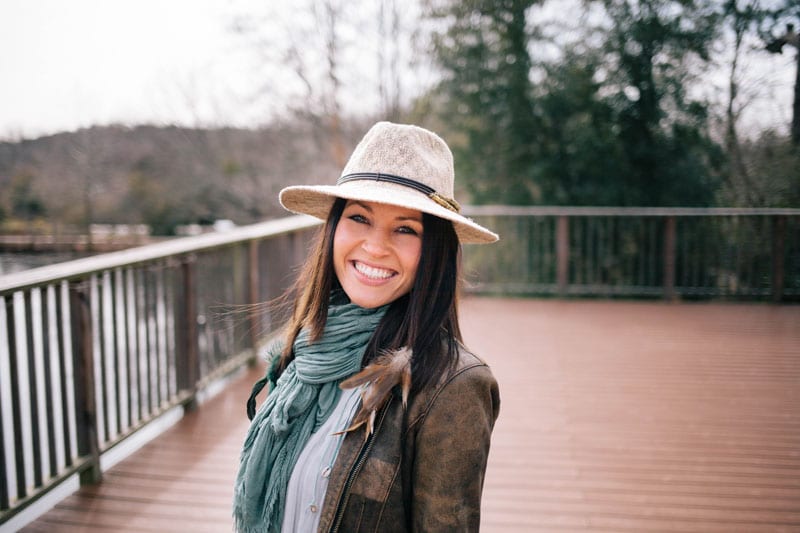 Jennifer Lingvall's entrepreneurial spirit sparked early in life. The 35-year-old Indiana native and Buckhead resident co-founded an interior design studio in Chicago in 2005 at 24 years old. Then, 8 years ago, she fell in love with Atlanta. Here, she co-founded A Social Mess, a Buckhead-based event company that produces and promotes a few wild parties for its closest thousand-ish "friends" each year. Around the same time in 2009, Lingvall also launched One Love Generation, a nonprofit empowering teens to inspire positive social change through art, service and awareness, which she has since sold.
But it wasn't until after beating breast cancer at the end of 2012 that she was inspired to turn her focus to creating something in the wellness realm. Last year, Lingvall formed Wigwam, a company that curates wellness experiences. A wigwam is a Native American ceremonial space. The name is meant to reflect the spirit of a powerful space where individuals gather to honor their bodies, minds and spirits. She kicked off the new venture with a three weekend festival at the Chattahoochee Nature Center in Sandy Springs, followed by good for-you retreats and workshops throughout the year. Each event spotlights Atlanta's most beloved fitness instructors, clean-eating chefs, wellness experts and local adventures.
Here's what she has to say about ATL's wellness community, the inspiration behind Wigwam and what's in store for you at the next festival in April.
Do you think Atlanta's wellness community differs from other cities, and if so, how?
Atlanta is a big city but small town. I think the wellness community follows suit. It's growing rapidly and is exciting because of all of the creatives, entrepreneurs and young people moving and staying here—with everyone having one degree of separation. For now, the coasts remain ahead of the game when it comes to having a mindset that is beneficial for the planet as a whole. But much like Atlanta's growth in the film industry, the wellness trend is quickly gaining momentum.
What made you launch a wellness festival?
I've had an interest in wellness since 2008, but it really came into play when I was diagnosed with an aggressive breast cancer in 2012. I approached healing with a combination of Eastern and Western medicine; in addition to chemo, I explored every resource I could get my hands on: detox plans, Chinese teas, sound therapy, acupuncture, meditation, yoga, ion-cleansing footbaths, essential oils, juicing, hypnotherapy … you name it. With the help of my "army," I won the 20-percent-chance underdog fight. I have a knack for presenting experiences in a fun way. Wigwam was initially inspired by the brilliant resources I was lucky enough to cross paths with.
What was both the greatest surprise and lesson that came out of launching last year's Wigwam?
I was surprised to see the healing-based therapy classes like NLP [neuro-linguistic programming], sound therapy and vision mapping filled quickly. It leads me to believe there is a need for connecting like-minded folks. What is in store for the 2016 festival? We want to continue to connect the dots between some of the best wellness resources Atlanta has to offer over a single weekend. We have curated the festival based on how our guests responded to 2015 adventures and speakers. It will be a fine-tuned experience with new surprises in store!
What is your mission for the wellness retreats and experiences you've launched outside of the main festival?
The retreats are a way to encourage folks to see and be the best version of themselves, then to give them tools and resources to move forward with confidence. Currently, each retreat has an over-arching theme (resolutions, relationships, purpose, etc.), and all guest speakers and experiences support that theme.
What are your personal go-to wellness rituals or services?
Take a moment to thank myself at the end of each workout. Retreat on a personal level. Try new experiences that make me uncomfortable. Create goals for the year with my husband, career and self.
Based on your experiences, what's one piece of advice you'd give everyone on the planet?
Take risks.
WIGWAM FESTIVAL 2016
April 24-26
Chattahoochee Nature Center
9135 Willeo Road
Roswell 30075
wigwamfest.com
Jennifer's Fave Wellness Hangouts
~ Atlanta Center for Holistic and Integrative Medicine, atlantaholisticmedicine.com
~ Breadwinner Café and Bakery breadwinnercafe.com
~ Chattahoochee River Walks atlantatrails.com/chattahoochee-river-trails
~ Dance 101 dance101.org
~ Juicy Jenny juicyjennyatl.com
~ Peachtree Road Farmers Market peachtreeroadfarmersmarket.com
~ Treat Your Feet Massage & Spa treatyourfeetatl.com
~ Yoga Collective atlyogacollective.com
STORY: Karina Antenucci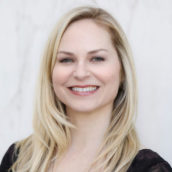 Karina Antenucci
Managing Editor and Wellness Columnist at Simply Buckhead. Blogger at Badass + Healthy.