A Buckhead jewelry designer opens her home based studio to customers looking for something special.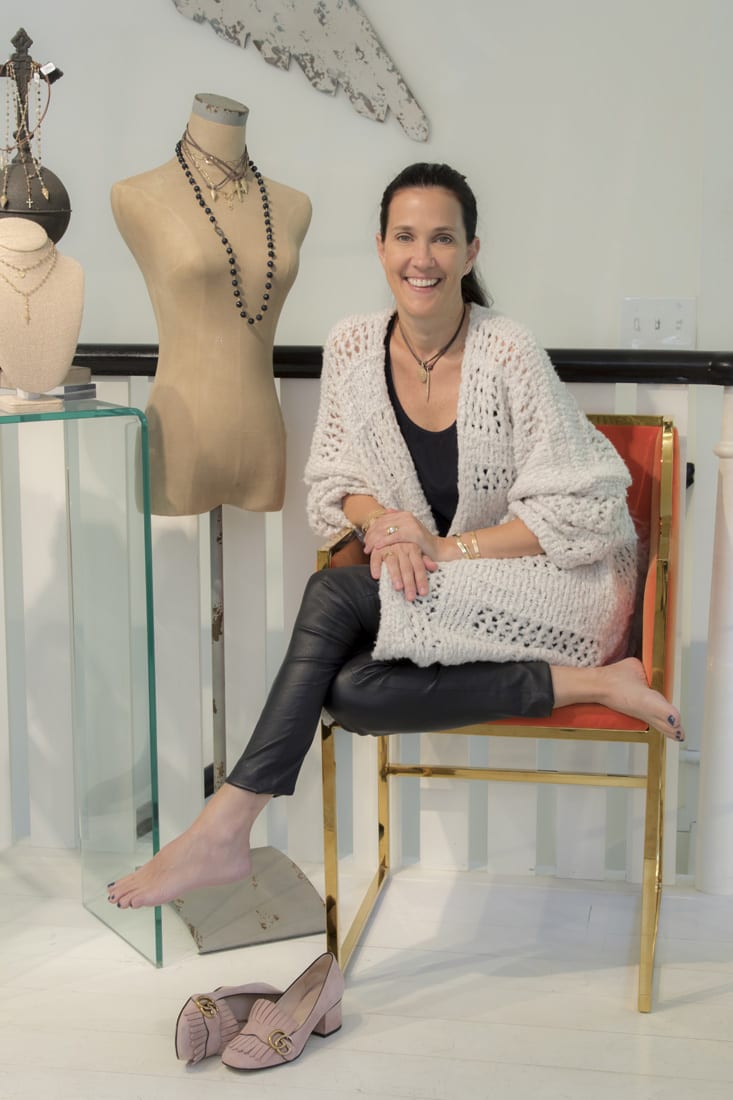 Do you have Whitney's number?" That question often turns people who admire jewelry artist Whitney Rooker's work into loyal customers. The answer is a requirement for anyone who wants to purchase a necklace, pair of earrings or set of stackable wrist cuffs encrusted with diamonds from the Buckhead-based designer.
Unlike typical jewelry artisans, Rooker makes her designs available to buyers whom she welcomes into her home studio. It's an unusual business model, but one that has worked for Rooker for the last 11 years. At the start of her career, Rooker sold her pieces at a few select stores, but after building a following, she opted for dealing face-to-face with her clients.
"I wanted my customers to come directly to me," says Rooker. "I built a garage studio in the back of my house, and anyone is welcome to come by. I'm always getting girls calling me to say, 'Are you home? Can I come by?' My studio here is always open."
This approach has afforded Rooker the flexibility to be home with her three children (now teens) and to keep working as a flight attendant for Delta, a job she's held for 24 years. It's also strengthened the link between artist and client.
"I really missed the personal side of knowing everyone, and I just didn't want to get big into retail," she says. "I had the opportunity to be in Saks, but I also don't want to mass produce anything. My studio is my showplace. It's only about 900 square feet, but it's fully inventoried."
Most of Rooker's designs are standouts owners won't see on everyone else in town. Her longest clients recall that she started with unique bead bracelets made in honor of a cousin who died fighting in Afghanistan, and "Whitney beads" were soon her trademark. "I'll be on a plane, and someone will recognize me and my beads from Instagram," she says. "A lot of those girls who bought my beads, well, I'm now doing their engagement rings," says Rooker with a laugh. "But that's how I started, with little bracelets, crosses, stars of David. After 9/11, I made black bead pins."
From beads, Rooker expanded into vintage and precious stones worked into bracelets, necklaces and earrings. She comes up with the vision and works with a jeweler to assemble the precious stones and metals into pieces that sell from $220 to $10,000. "One of the most popular things I do is a gold cuff in 14- and 18-carat with diamonds," she says. "They're stackable and can be engraved inside, and I've done them in three finishes, as well as a skinny one that's easy to wear and stack."
Rooker also uses her imagination to come up with one-of-a-kind engagement rings and wedding bands. Just where the ideas come from is anyone's guess, she says. "I wake up at 3 in the morning with something in mind. I also love old jewelry, and that inspires me. I flip through magazines. I have teenage girls who are always suggesting I do this or that. People tell me my work keeps evolving, but to me, it all flows together. It's still about making connections with people."
To make an appointment to see Whitney Rooker's latest creations, give her a call or text at 404.229.4073. Or check out her website at whitneybeads.com.
STORY: H.M. Cauley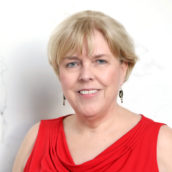 H.M Cauley
Atlanta-based writer and editor contributing to a number of local and state-wide publications. Instructor in Georgia State's Communication department and Emory's Continuing Education division.