TOYIN AJAYI'S SUSTAINABLE HANDBAGS ARE ANYTHING BUT GRANOLA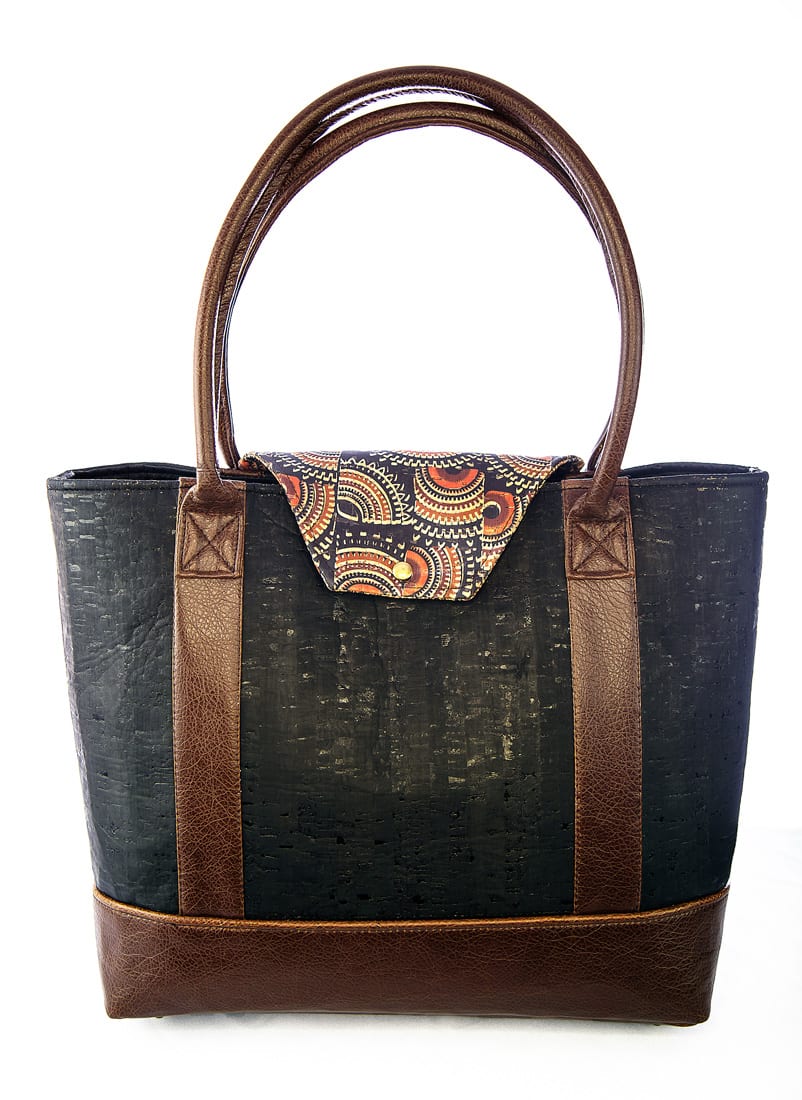 Fun, bright, edgy, fashionable and eco-friendly : Sandy Springs designer Toyin Ajayi believes these are not mutually exclusive terms. You can tie them all together with her new line of Ife Medow handbags.
The 32-year-old has a background as unique as her bags. "I was born in London and came to Atlanta when I was 9," says Ajayi, whose father was from Nigeria and whose mother was from Ghana. Her journey included five elementary schools, two middle schools and two high schools, including Norcross High, where she ultimately graduated.
In 2007, she started a blog titled YourLifeAfter25.com, where she covers everything from food and fitness to business and beauty. With her newest project, the entrepreneur is showing there is indeed life after 25. She's revived a passion she's had since she was a teenager: design. More specifically, handbags.
She says she wanted to create something that makes people feel good about themselves. "Handbags do that," says Ajayi. "You always feel good when you get a new piece that helps you express yourself."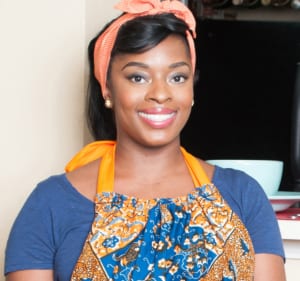 This new venture would be stitched together from everything that makes Ajayi special, beginning with the company's name, Ife Medow. "'Ife' comes from the Yoruba, a Nigerian language. It means, 'love,'" she explains. "'Medow' is the phonetic spelling of 'my love' in Fanti, a language spoken in Ghana."
Tying two loves together is exactly what Ajayi is doing with Ife Medow, as all of its items are made from materials that don't readily appear to go together, such as cork and salmon leather. Yes, salmon leather. "It's skin that would've been thrown away," she explains. "Now we're putting it to good use."
Ajayi believes you don't have to choose between fashion and caring about the world. "Sustainable can be fun and edgy, and still make you feel like the fashionista that you are. You can still know that you're doing your part to help the environment."
Never mind that Ajayi didn't know much about the design business when she started. "I did an online coaching accelerator program called Factory 45 that helps designers who want to use sustainable products," she acknowledges. It helped her bring her colorful, funky handbags to life, showing the world that sustainable doesn't have to mean neutral granola.
When it came time to finance her new company, again, Ajayi found herself sewing it together. She set up a Kickstarter campaign and raised $10,000 in 30 days.
Ife Medow's products range from keychains for $28 to large duffle bags for $549. As the company gets off the ground, Ajayi has decided that all items will be made to order in North Carolina. She's been advised that it would be cheaper to make her handbags overseas, but Ajayi insists she wants to do her part and help keep jobs here at home. "It's my way of giving back," she says.
Handbags are just the first piece of the brand Ajayi plans to build. Diaper bags, briefcases, backpacks and shoes are other items she'd love to do. There's no telling how big the Ajayi tapestry will grow.
IFE MEADOW
404.207.4163
ifemedow.com
STORY: Daryn Kagan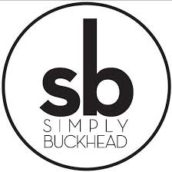 SimplyBuckhead
Simply Buckhead is an upscale lifestyle magazine focused on the best and brightest individuals, businesses and events in Buckhead, Brookhaven, Sandy Springs, Dunwoody and Chamblee. With a commitment to journalistic excellence, the magazine serves as the authority on who to know, what to do and where to go in the community, and its surroundings.