MAKEUP TO BRING ON YOUR SUMMER VACATION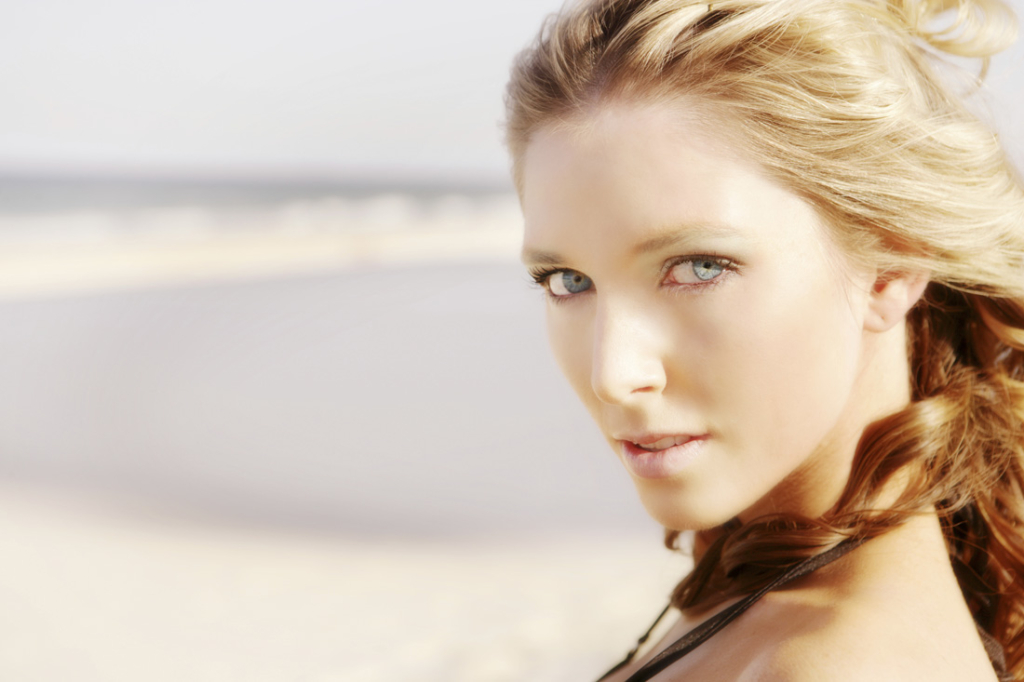 Summer vacay is a time to be more carefree in all aspects of your routine, including beauty. You might have left your curling iron at home and conveniently forgotten to pack your thick foundation. Good for you! But if you're not planning to go completely barefaced (that's cool, too), what should you carry in your makeup kit to maximize your more minimalistic look? Jenny Smith, lead makeup artist at NARS, which opened a stunning boutique in The Shops Buckhead Atlanta earlier this year, gives us the easy-breezy tips and products we need for a fresh daytime face and to transition into the evening with only a few additions.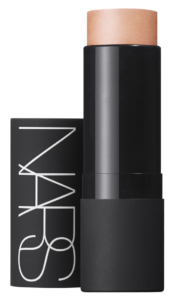 LIGHTEN UP
Choose a light, mattifying skin tint, such as NARS Velvet Matte Skin Tint SPF 30 ($44), that provides a bit more coverage than a very sheer tinted moisturizer yet isn't as heavy as a typical foundation. "Blend a dime or pea-sized amount with your fingertips from the center of your face out across the cheeks and down to jawline. Add more as needed," Smith says.
DAY TO NIGHT: Use a highlighting stick, such as NARS Illuminating Multiple in Hot Sand ($30), to produce a natural-looking, light-reflecting glow wherever you want it on your face—a little on the nose, cheekbones and under the brow works.

POPPIN' PEEPERS
Complement a softer summer face with some rad "rock 'n' roll" lashes that exaggerate your eyes. Smith recommends adding a few coats of mascara and using your thumb and pointer fingers to pinch the ends of the lashes together from one side to the other, which creates a thick false-lash look. One to try: NARS Audacious Mascara ($26).
DAY TO NIGHT: Softly define your brows using a color wand, such as NARS Brow Gel ($23), that allows you to layer color and keeps hairs in place.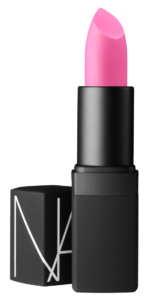 SHEER JOY
Select a sheer, bold, bright pink lipstick, such as NARS Sheer Lipstick in Roman Holiday ($28), that screams summer fun. Smith recommends just slicking it on your lips, no lip pencil needed!
DAY TO NIGHT: Add some cheek shine with a translucent blush. Wet your fingers, dip them into a shimmery blush, such as the two-toned NARS Dual-Intensity Blush ($45), and dab it on the apples of your cheeks for a luminous look.
FALL FOCUS
Trends to play with this autumn
1. The dark pout. Don't be afraid of trying out a vampy lip that's borderline black. It's very bold yet looks romantic. Tip: "Use a black lip liner over lips, and apply a color— red, blue or even pink—on top," Smith says.
2. Futuristic skin. Highlighted faces with an apocalyptic-chic feel are popping up all over red carpet events. The uplifting look replaces the heavy contouring trend. Tip: "Add sheer highlighter to the bridge of your nose, on top of cheekbones and at eye corners."
3. Sparkling eyes. Blue. White. Yellow. Red. Silver. Pick a sparkling shadow in any color, and experiment wearing it in different ways. Tip: "Apply it as liner: smudge just a hint of it in the inner corner of the eyes, or cover the whole lid."
NARS
The Shops Buckhead Atlanta
3035 Peachtree Road N.E. Suite 166
Atlanta 30305
470.426.8646
narscosmetics.com
STORY: Karina Antenucci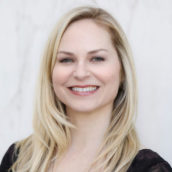 Karina Antenucci
Managing Editor and Wellness Columnist at Simply Buckhead. Blogger at Badass + Healthy.