The vet and the CEO put their heart and soul into their businesses—and their family.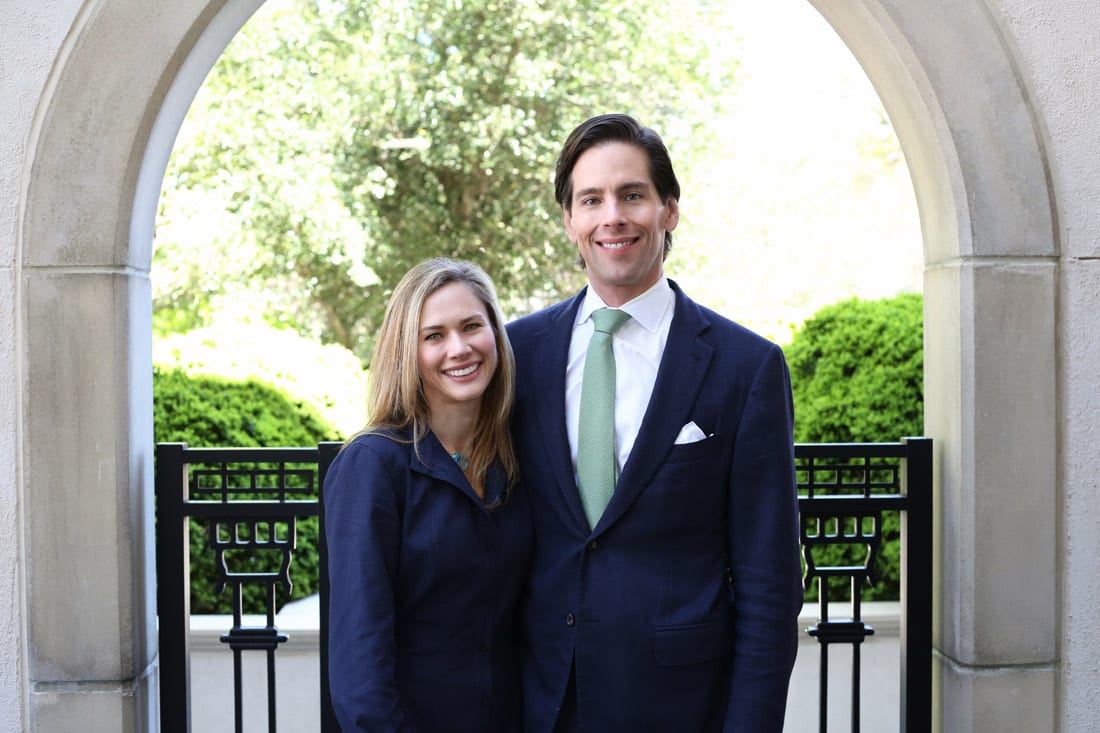 STORY: Giannina Smith Bedford
Edith and Michael Rogers were in the same eighth grade class at The Westminster Schools. They became friends and stayed in touch through college, but it wasn't until 2003, during Edith's last year of veterinary school at the University of Georgia, that they started dating. "I'd always had a crush on her, and she always thought I was just a friend," says Michael, the president and CEO of Dorsey Alston Realtors, Atlanta's oldest and largest independent residential real estate firm. But before eventually getting together, they each followed their passions.
Michael, an economics major and drama minor at the University of Virginia, moved to Los Angeles to pursue acting. After his father passed away in 2000, he moved back to Atlanta to oversee Dorsey Alston and his other business ventures. During that time, Edith was just 45 minutes away in Athens. "I went through a very calculated stalking plan to convince her I should get a chance at being a boyfriend," says Michael.
After vet school, Edith completed a one-year internship in Manhattan. The couple then moved to L.A. and married in 2005. Edith began practicing small animal medicine while Michael attended Stanford's business school. He earned his MBA in 2008, but continued traveling back to Atlanta to oversee Dorsey Alston. In 2009, the two returned to Atlanta for good. By then, they had an 18-month-old son and Edith was pregnant with baby number two. "We moved back because of Michael's business, but we also moved back because both of our families are here," says Edith. "Having our children live in the same city as their grandparents is something I never got to experience, and I think it's so awesome."
Once in Atlanta, Michael focused on growing Dorsey Alston. Once a boutique firm of 26 agents, it now boasts nearly 250 agents in two offices, one in Buckhead and the another in East Cobb. In 2017, Dorsey Alston celebrated 70 years of business. "I wake up every morning trying to figure out what I can do for [my agents] to make them more productive," says Michael. "Our senior management has that same philosophy, and that differentiates us."
Edith brings the same level of commitment to her job at Peachtree Hills Animal Hospital, where she works part-time. "It's something I've always wanted to do," says Edith. "I really love the animal-human connection. Animals love you no matter what. Especially today when there is so much stress and turmoil, it's so powerful."
Edith's dedication makes her a favorite with clients. At home, Michael says the phone is always ringing with friends and clients asking for advice. They've even had people show up at their front door with sick or injured animals. "She won't tell anybody no and never complains," says Michael. "She is unbelievably passionate about what she does and it really comes through."
With two busy careers and now three kids—11-year-old Paul, 9-year-old Elizabeth and 6-year-old Michael—the couple makes an effort to be home every night for dinner to go over the "highs and lows" of everyone's day. When they can get away, the outdoor lovers travel to their farm property in Kingston, Georgia. There, Michael hunts birds, Edith rides horses and the children run wild. "It's very rustic, and we run around and get muddy," says Edith. "We're lucky to have that."
Edith and Michael also feel lucky to have the support of each other and try to plan date nights or catch up over a glass of wine after the kids are in bed. "I think laughter is the most important thing in a marriage. One of my favorite things about him was that he made me laugh," says Edith. "It's still true, and it definitely gets you through it all."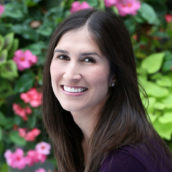 Giannina Bedford
Giannina S. Bedford is multi-faceted writer and editor. Her work covers design, travel, food and business. She's penned Simply Buckhead's home feature since inception and held a variety of editorial roles at the magazine. Her freelance work has appeared in Condé Nast Traveler, USA Today, Virtuoso Life, Hemispheres and TravelandLeisure.com. She also contributes regularly Atlanta Business Chronicle. Fluent in Spanish, Giannina was born in Miami and grew up in Brazil, Chile, Hawaii and Australia. She currently lives in Dunwoody with her two kids and husband.