CEO, TRUST STAMP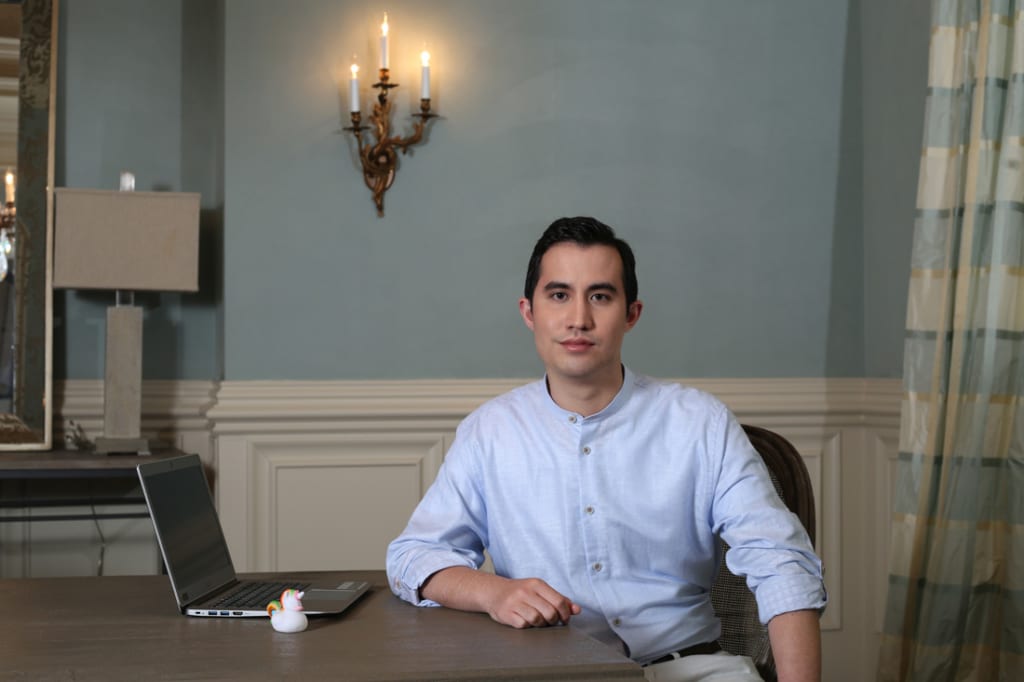 STORY: Lisa R. Schoolcraft
First job: Resident assistant at Benedictine College, Kansas
Age: 27
Education: Bachelor of Arts in both finance and economics, Benedictine College
Family: He and his wife welcomed their first child in June
Hobbies: "I'm a board game enthusiast, and amateur cigar and whiskey snob. I've also recently been roasting my own coffee and curing meats."
Personal hero: "My co-founder, Gareth Genner. He has a desire to mentor and grow young people. I'm floored by his generosity to share as I learn and grow."
With the rise of social media fake accounts and stolen identities, how do we trust someone we've met online? Andrew Gowasack, CEO and co-founder of Trust Stamp, is building a startup to help clients decipher whom they can and can't trust. The company, which has an office at Atlanta Tech Village, uses proprietary, artificial intelligence-powered biometric technology to provide users with a unique digital identifier called a biometric hash. Businesses use these hashes to detect and prevent synthetic identity fraud and identity theft. For standing out, according to the Technology Association of Georgia, as one of the "elite group of companies whose products and solutions are not only changing their respective industries, but also putting Georgia on the map as a state where technology innovation can thrive," Trust Stamp was recently named one of the 10 most innovative companies in the state.
How did you come up with the idea for Trust Stamp?
Trust Stamp was originally some intellectual property my co-founder came up with. I was the guy who tested it out on the weekends. We started off trying to figure out how much people want to know about people online before they meet in person, and which data sources we can use to verify that's a person and that's who they say they are.
How is Trust Stamp protecting its clients?
We built several proprietary artificial intelligences [AIs] that serve different roles in answering that question. We use facial recognition technology, and we have other AI that can tie that to a government ID. Or we can use social media to find photos or data that match that image. Once we can tie a face to an ID, we can store that data as a biometric hash, so there is a one in a billion chance of matching someone else's face that isn't yours. What this means is that a website, financial institution, healthcare provider or anyone can have a list of known customers represented by this hash. It washes out fraudsters. Once you have these hashes, you can spot anomalies.
What is your biggest challenge with Trust Stamp?
Finding the biggest and best place for our technology. As an early startup, we have to be disciplined about how we bring on clients as we scale. [Identity trust] is a global problem, across all industries. It affects everyone. Our challenge is to grow in a disciplined way, otherwise we can't deliver in a good way. You also must manage your team, not overwork them and not stretch resources so that what you deliver is what clients need and not what you think they need.
To what do you attribute your success?
I attribute it to having a good team behind us. Also, the one discipline that we have is we listen to the people we're trying to serve. Before we build or deliver something, we give them ample time to communicate how they want it to work and who it needs to work for. We glean a lot of learning that way.
What's the next big thing for you?
Fatherhood. My wife and I had our first child in June. Trust Stamp is growing like a weed, but my next big milestone is that new startup.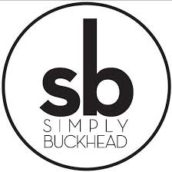 SimplyBuckhead
Simply Buckhead is an upscale lifestyle magazine focused on the best and brightest individuals, businesses and events in Buckhead, Brookhaven, Sandy Springs, Dunwoody and Chamblee. With a commitment to journalistic excellence, the magazine serves as the authority on who to know, what to do and where to go in the community, and its surroundings.