IS GROWING AN ARMY THAT INSPIRES HAPPINESS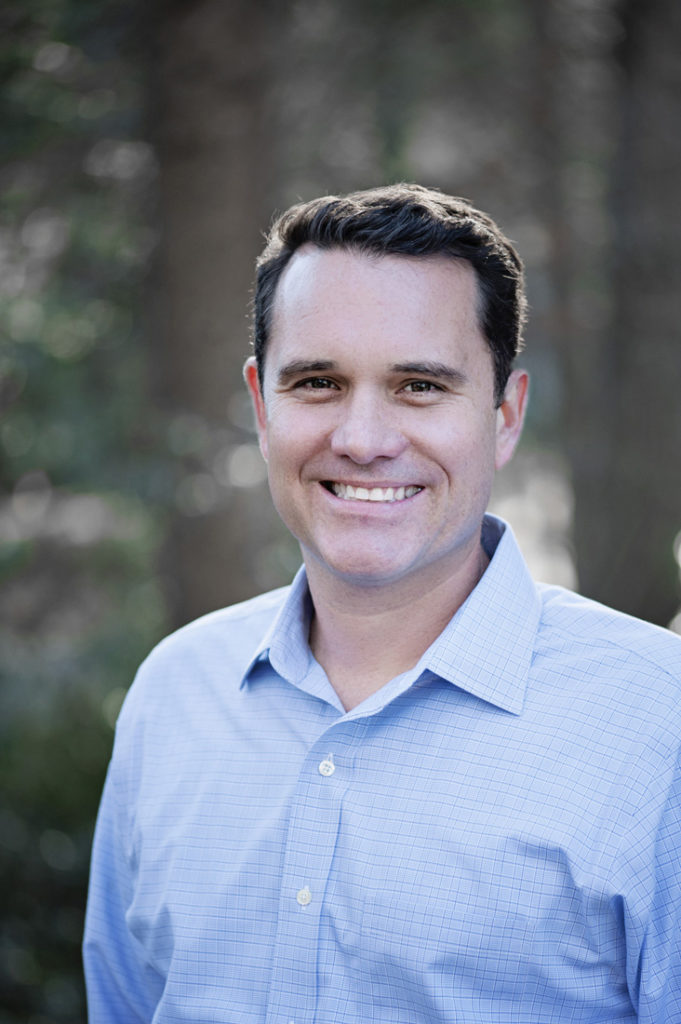 Jeff Hilimire once built businesses to sell them, but a search for purpose made him realize that he could make a difference. "I'm living in a system that continues to reward me, and I need to find ways to have a big impact for other people," says Hilimire, who credits Leadership Atlanta in 2012 and 2013 with setting him on a new path.
"The only regret I have in my career is not finding my purpose sooner," he says. His embrace of that purpose by 2015 coincided with the shift of Dragon Army, which he cofounded in late 2013, from a maker of mobile games to a digital marketing agency. CEO Hilimire, now 44, says his army made games people downloaded and played, but monetization proved elusive. The firm's expertise in gaming addictiveness, however, provided an opportunity.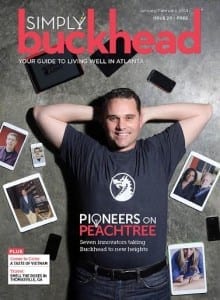 "There was a lack of agencies that focused on engagement," he says. Dragon Army now creates e-commerce sites, apps and online strategies for companies such as Honey Baked Ham, Delta and ParkMobile. The 30-person firm retains an internal gaming studio at its" office building in the Old Fourth Ward, its second move since launching at Atlanta Tech Village and earning Hilimire recognition on Simply Buckhead's January/ February 2014 cover as one of the "Pioneers on Peachtree."
"I want Dragon Army to be a forever company because I really want people to see you can have great success while also focusing on doing good," he says.
The firm aims to grow to 200 employees, allowing it to inspire more happiness, do more work with nonprofits and thus prove Hilimire's belief in capitalism as a positive force.
Last summer, Dragon Army acquired two agencies, Sideways8 and Watchword Branding, to round out its digital offerings and add talent. Sideways8 CEO Adam Walker worked with Hilimire in 2015 to launch nonprofit 48in48, through which volunteers create websites for nonprofit organizations. Last year Hilimire and Watchword's founder, Rachelle Kuramoto, created Ripples of Hope to provide nonprofit leaders the type of mentorship available to for-profit entrepreneurs.
In 2019 Hilimire published his first book, The 5-Day Turnaround, to drive awareness of Dragon Army and to spread knowledge of the principles of entrepreneurship. The main character, Will, is named after the protagonist of Hilimire's favorite book, Pat Conroy's The Lords of Discipline.
His second book will address living with a purpose and making the most of each moment. In addition to running a business, writing blog posts and leading 48in48, Ripples of Hope and anti-homelessness nonprofit Central Outreach and Advocacy Center, he reads three books a month, runs half-marathons, comes home by 4:30 p.m. most days and still gets eight hours of sleep a night.
"Once I found my personal purpose, I spent time thinking about the big, core areas of my life, and I was able to get those down to three," says the married father of five. Anything he does must fit one or more of those areas: family, Dragon Army and doing good.
What from the past decade are you most proud of?
The success of 48in48. We've built well over 800 nonprofit websites in the last five years, which has helped all those nonprofits find more donors and volunteers. The impact of that I'll never know.
Where do you see yourself in 10 years?
I would like Dragon Army to have both a thriving, growing digital agency and also have a thriving, growing game studio. I would hope that we are pointed to as an example of a company that has helped the Atlanta community, that has really made a positive impact in the city.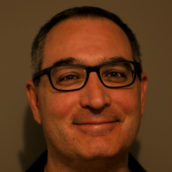 Michael Jacobs
Jack-of-all-trades writer covering almost anything but beauty and fashion at Simply Buckhead; fond of flamingos and sloths.