PHOTOGRAPHER TURNS HIS LENS ON PEACHTREE CREEK
BY: Karon Warren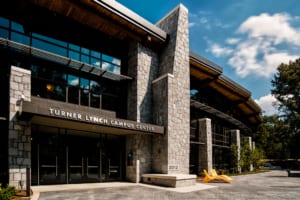 Although most Atlantans may only give Peachtree Creek a quick glance when they drive over it on Piedmont or Peachtree roads, photographer and historian David Kaufman decided to take a closer look at the waterway.
In 1990, he researched its history and photographed the creek from its headwaters down to its junction with the Chattahoochee River. Today, a selection of Kaufman's original photos is on display at the Trustee Room in the Turner Lynch Campus Center at Oglethorpe University.
Visitors can also examine the story and timeline of the creek, along with conservation issues related to the watershed, as well as renderings showcasing the "model miles" being created along the creek's north fork.
Note that while the Turner Lynch Campus Center is open 24/7, the exhibition may be off-limits during meetings or other prescheduled events.
"PEACHTREE CREEK: A NATURAL & UNNATURAL HISTORY OF ATLANTA'S WATERSHED"
Through Aug. 4 Free
Oglethorpe University
4484 Peachtree Road N.E.
Atlanta 30319
404.364.8555
museum.oglethorpe.edu