Lily Collins brings popular Pilates studio to Buckhead!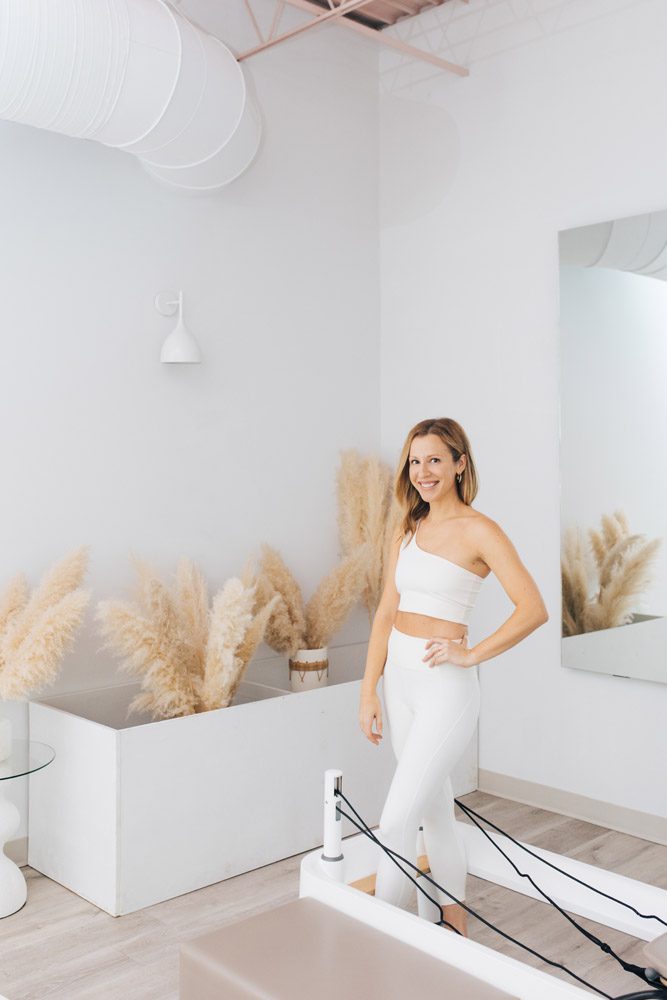 While Lily Collins was working as a physical therapy technician and personal trainer, she saw an opportunity to bring a contemporary style of Pilates to Atlanta. She opened The Daily Pilates in Inman Park in 2015, offering an athletic version of the workout that pairs strength training with dumbbells, bands and more with Reformer machine exercises. Last month, Collins, who has a degree in kinesiology and exercise science, opened the brand's first franchised location in Buckhead Village.
"People were traveling from Buckhead to Inman Park to take our classes. It was the most-requested area for another location," she says.
The new 2,189-square-foot studio is helmed by Nikki Hightower, founder and owner of Buckhead Village consignment shop Sacdelux, and Jessica Davis, a dentist for a luxury dental boutique. The space features 11 Reformers and two advanced Cadillac machines in a separate room for private instruction, as well as a lounge area and FLUSH tea bar serving herbal teas and fresh juices. Reflecting the brand's signature clean, neutral aesthetic, the bright Buckhead setting is designed by Collins, who also runs an interior design business, LC Designs, LLC.
Here, we chat with Collins about Pilates, fitness in Atlanta and her wellness beliefs.
What does Pilates do for your body that other workouts don't?
The main thing that makes it standout is that it's such a mindful, strength-training exercise. It uses alignment and breath, so it takes a lot of focus to be present in the body and mind to do workouts correctly. Because I'm shorter, I've always been drawn to workouts that create length and not bulk. I've done cycling, barre and the treadmill, and I've just found that Pilates gives me muscle tone in a way unlike other workouts that made me feel bulky.
How has Atlanta's fitness landscape changed since your first location opened?
Back then there were a lot of gyms focused on bootcamps, running and circuit training. Today, it's not just about fitness or looking good. It's about wellness. There are a lot of well-rounded boutique fitness studios. We're finally starting to catch up to other cities.
What's your typical healthy routine?
I typically do Reformer five days a week, a massage once a month and meditation with apps like Calm for 10 minutes a day where I can just focus on my breath. I'm very into eating flaxseed in the mornings and drinking lots of water. I have an infrared sauna at home and installed a redlight panel inside. I'll put chlorophyll detox drops in water before 30-40 minutes in the sauna, then refill with electrolytes and lots of water.
Do you have a core wellness belief?
Our motto is wellness is a daily thing. It's something you can incorporate through your entire day, just by making as many healthier choices as you can, whether that's looking in the mirror and telling yourself something nice or starting the day drinking a glass of water. I think that's all we can do. We've got to live our lives.
THE DAILY PILATES
thedailypilates.com
@thedailypilates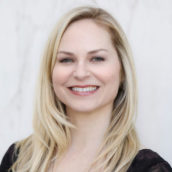 Karina Antenucci
Managing Editor and Wellness Columnist at Simply Buckhead. Blogger at Badass + Healthy.