GET SLIMED!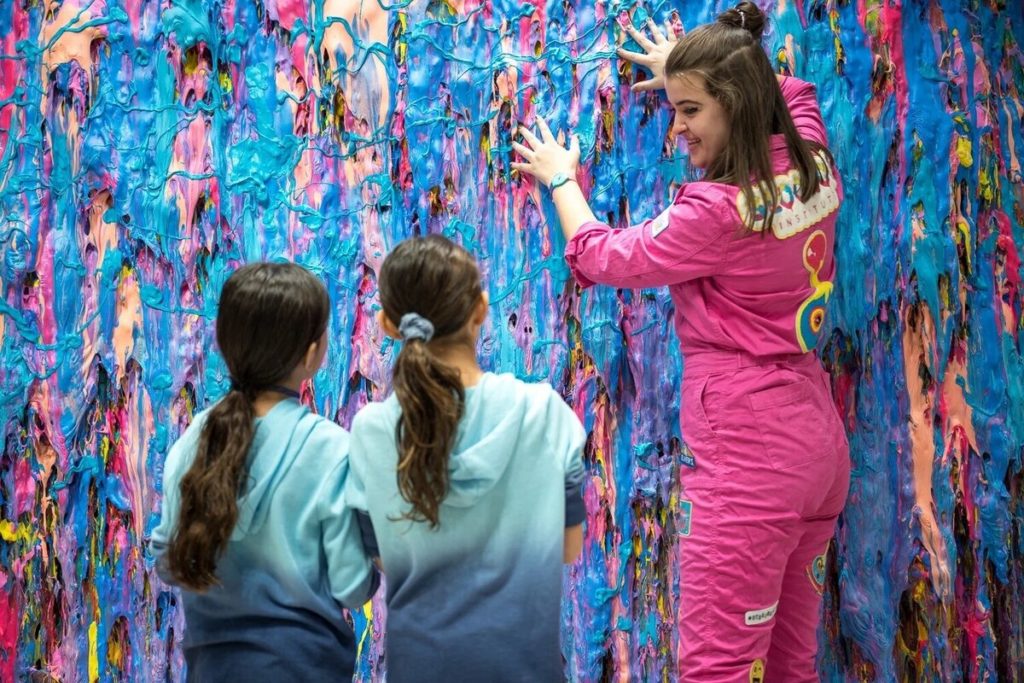 Pocket those devices for a hands-on experience in the wonderfully wacky world of goo at Sloomoo Institute Atlanta, just opened in the Buckhead Triangle shopping center. In a shrine to slime, guests of all ages can dip their fingers into dozens of oozefilled vats, slush through a 350-gallon lake and brave a sludgy waterfall. There's a glowing slime cave, slime wall that channels artist Yayoi Kusama and slime mirror that mucks up reflections. The elevated slime at Sloomoo is handcrafted in artisanal batches, and visitors are invited to create their own combinations at the DIY slime bar featuring 40 colors, 150 charms and 60 scents. "Sloomoo offers a much-needed reprieve from the overwhelmingly digital nature of the modern world and instead puts us in touch with the physical world and with ourselves," says Karen Robinovitz, who co-founded the Manhattan-born company with Sara Schiller. "This is not just a moment for Instagram but a colorful world of escape."
sloomooinstitute.com
@sloomooinstitute
PRECIOUS MEMORIES
For seniors with memory issues, Town Square Sandy Springs is turning back the clock. The new adult daycare and resource center—the first in Georgia and second in the Southeast—uses reminiscence therapy to spark long-term memories in an engaging setting of mid-century "storefronts," including Rosie's diner, Starlite Theater, Spinners music room, a health club and hair salon. The nostalgic props in the 12,000-square-foot facility include a 1960s Ford Thunderbird. This unique behavioral method has been shown to boost moods, sleep and communication, as well as reduce anxiety, depression and agitation, says Mary Caldwell, center director. "Our person-centered, strengths-based approach to healthy aging supports interventions that reduce risk for disease, may delay dementia progression and postpone the need for long-term care." Open from 8 a.m. to 5 p.m. weekdays with flexible attendance options, Town Square also offers free dementia support groups.
WORKING IT
Kick off the new year with #fitnessgoals at The Daily Pilates at Buckhead Village. Offering customized workouts that uniquely blend Pilates, cardio and strength training, the new studio features reformer machines for group classes and Cadillac machines for private sessions in a soothing space, complete with a lounge area and tea bar serving herbal blends and fresh juices. "Clients rave about the mental and physical strength they gain from our workouts; the calm, clean and beautiful aesthetic; and the highly trained, supportive and welcoming team we have created," says creator Lily Collins, who launched a second Atlanta location following the success of the first at Inman Park. The 2,189-square-foot studio is helmed by co-founders Nikki Hightower and Jessica Davis.
thedailypilates.com/locations
@thedailypilates