"I want to take over the world, but first comes homework."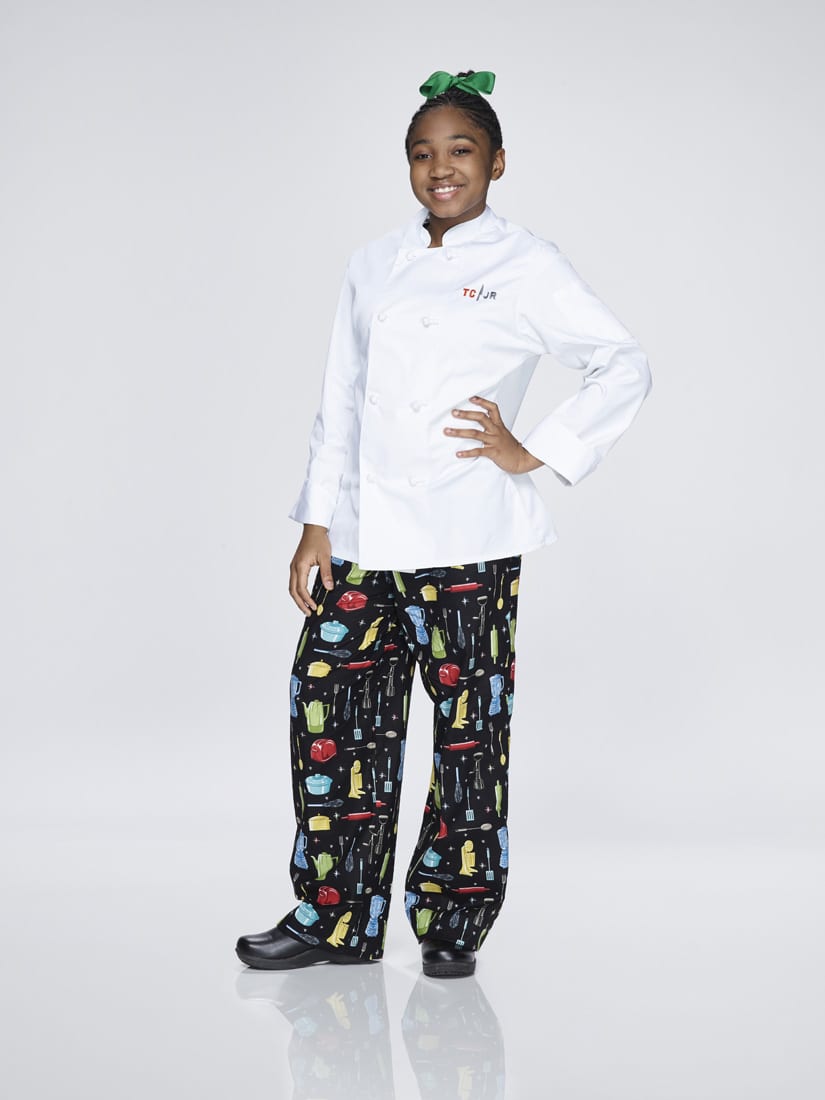 STORY: Jill Becker
Those are the sage words of 12-year-old Londyn Green, a local middle schooler who has big dreams, and is, in fact, well on her way to making them come true. The seventh grader is already a seasoned chef who interns at several top Buckhead restaurants, including Atlanta Fish Market, Pricci and Kyma, and who spends most weekends at The Art Institute of Atlanta in Sandy Springs, breaking down whole chickens, mastering French sauces, making pasta from scratch and performing other culinary achievements unheard of for a kid her age. Her skills in the kitchen landed her in the top 40 of the Fox show MasterChef Junior when she was 10, and today she's starring on the new season of another cooking competition, Top Chef Junior. Since the episodes haven't all aired, Green can't tell us if she won or not, so we'll just have to tune in and see if she takes home the culinary crown.
Do the kids in your school know you're on Top Chef Junior?
No, not really. They'd say, "Oh, Londyn's on TV" and ask a lot of questions.
Let's say you did win the show. What would you do with the $50,000 prize money?
For one, I'd go to college at The Culinary Institute of America. I also want a commercial kitchen in my house. When did you fall in love with cooking? I was 3. Watching my dad [who did catering] got me interested. I loved the measuring, the mandolines, the pressure cookers, the stand-up mixers, all of it.
What was the first thing you ever made?
Pancakes. They turned out pretty good.
What are your favorite cooking shows?
The list includes Guy's Grocery Games, Food Network Star, The Great British Baking Show and Beat Bobby Flay. I'm waiting for a kids' version of Beat Bobby Flay.
What's your favorite restaurant in town?
My house.
If you could cook for any celebrity, who would it be?
Michelle Obama, Beyoncé, Guy Fieri, Tyler Perry … [the list went on for a while]. I'd love to cook for Oprah using ingredients from her garden. I want to cook for the Oscars and the BET Awards. I would love to cook for my [deceased] grandparents. And for people serving in the military.
What's your least favorite food?
Tomatoes. I don't like ripe tomatoes. But fried green tomatoes are good.
What's the weirdest thing you've ever eaten?
I don't think eating anything is weird.
What's something you tried to make that just didn't work?
Japanese cheesecake. But I don't think any chef can make something perfectly the first time. You have to keep doing it so you can perfect it.
Who is your culinary hero?
Chef Daryl Shular. He was the first African-American to become a Certified Master Chef [an honor awarded by the American Culinary Federation to those who can pass a grueling eight-day exam].
You have some other food-related side gigs. Tell us about those.
I'm working on a book called OMG, It Can Be Vegan. And I have a line of chef pants called Foodie Fashions Chefwear that my mom and I sew. You'll see me wearing my pants on Top Chef Junior.
When you're not cooking, what do you like to do?
I love math, swimming, reading and listening to music. And going to Six Flags. I would love to have a day at Six Flags where I got all the leftover food they don't use, like funnel cake batter, and make a high-end dish out of it and sell it to the public.
List five words that describe you.
Adventurous, brave, fierce, competitive and foodie. n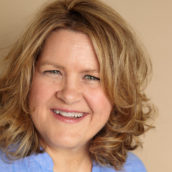 Jill Becker
Award-winning writer and editor who has penned stories for CNN, Woman's Day, Good Housekeeping, and dozens of other outlets.