THE FUTURE OF FASHION IS IN OUR BACKYARD.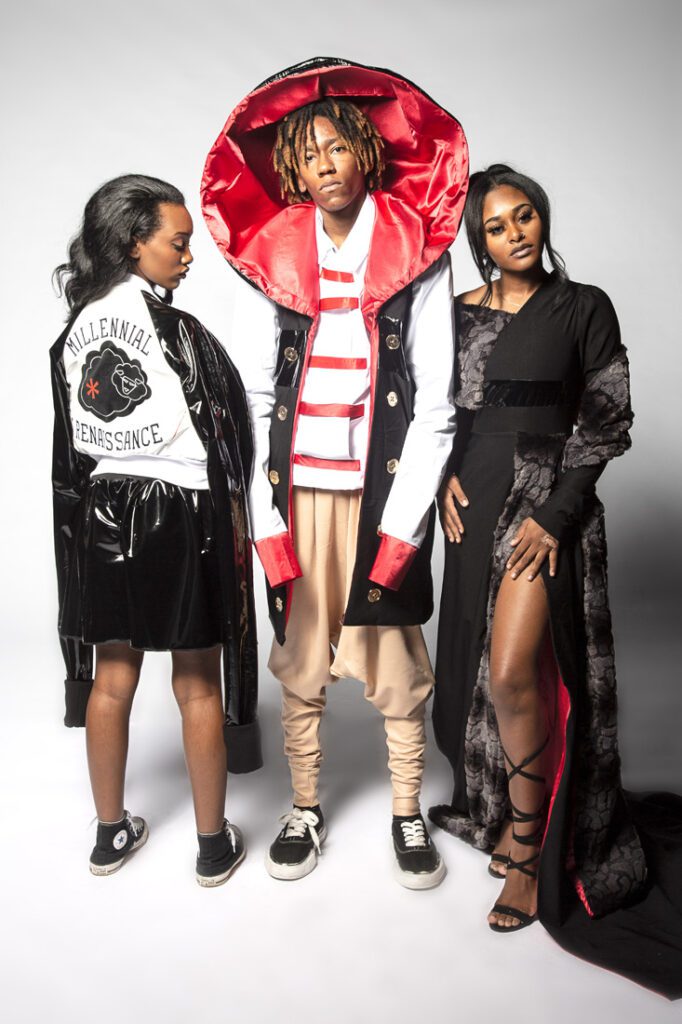 The Art Institute of Atlanta in Sandy Springs has been educating students for creative careers in fashion design, culinary arts, animation, photography, interior design and a plethora of other artistic paths since 1949. Each year, the school's Fashion Marketing and Management class produces a show conceptualized and created by students. In March, 13 junior and senior designers were selected from a talented pool of applicants to display their designs in the show. The "Skool Daze" theme was inspired by the Spike Lee film of the same name and paid homage to college life and '90s nostalgia. Here, we highlight three students whose show-stopping looks place them firmly in the proverbial "ones to watch" category of up-and coming fashion designers.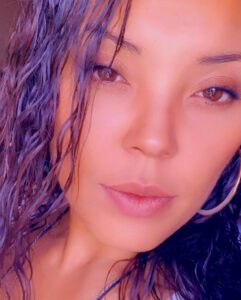 1. Lanecia Joyce, 33
Far from the traditional college student, Joyce is an Air Force veteran and mother. Growing up with a single mom and 10 siblings, Joyce didn't have money to buy the name brand clothes her peers often wore, so she made her own or remixed hand-medowns to create a unique style. Now she calls her fashion aesthetic "a sweet spot between street wear and avant-garde" and has vowed never to make the same piece twice. "I will never participate in fast fashion or try to merchandise my designs," she says. "I'm about the performance and the art, plus, I am passionate about sustainability. By making custom items, I'll never make anything that people will throw away." Her fivepiece collection for the show, "Daze of the Week," served as a retrospective of her life and showcased looks inspired by her time in high school, her military education and her current fashion design education.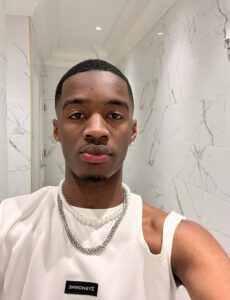 2. Jermaine Coleman, 21
Coleman grew up in St. Louis and came to Atlanta for an AIA education. He says being a successful fashion designer is his Plan A, B and C. "Fashion gives an identity to the person wearing the garment. Fashion has been at the center of every major movement in this country, and the impact fashion has on the community is what inspires me as a designer," he says.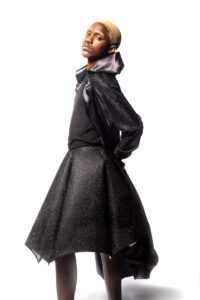 A junior, Coleman is in a constant state of designing and says it took roughly three weeks to create the five looks he presented in the show while also juggling his finals and college life. "My collection was called 'Overflow' because it was overflowing with joy," he says. "In general, I'm a designer who gravitates toward sparkly, brightly colored, joyful material." He's also a designer with lofty goals. In five years, Coleman says, "I'll be living in Paris with my own fashion house."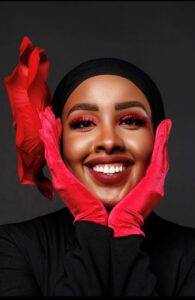 3. Zehra Abukar, 26
As a Muslim fashion designer, Abukar's goal is laser focused: to turn the modest fashion industry on its head. "Modest dresses never change," she says. "They're all a big, oversized piece of fabric with no style. I want to make modest but fashionable clothes that hug people's skin and make women feel beautiful inside and out without having to compromise their beliefs." Abukar was born in Somaliland and grew up in Turkey. She lived in Maine prior to coming to AIA and won the Miss Muslimah USA pageant in 2020.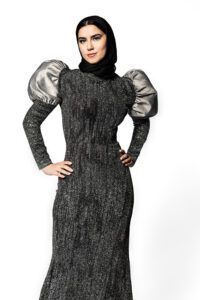 Her first fashion design was her prom dress, and she wants to empower Hijabi women like herself by making formal wear from pageant wear to bridal gowns. Her five-piece collection of couture prom gowns was called "Ummah," which means "a nation." Once she graduates, Abukar wants to show a collection of high fashion hijabs at Paris Fashion Week and ultimately helm Valentino's Couture fashion house.
THE ART INSTITUTE OF ATLANTA
artinstitutes.edu/atlanta
@art_institutes
STORY: Emily L. Foley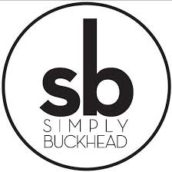 SimplyBuckhead
Simply Buckhead is an upscale lifestyle magazine focused on the best and brightest individuals, businesses and events in Buckhead, Brookhaven, Sandy Springs, Dunwoody and Chamblee. With a commitment to journalistic excellence, the magazine serves as the authority on who to know, what to do and where to go in the community, and its surroundings.