Taste culture and tradition at Nakato Japanese Restaurant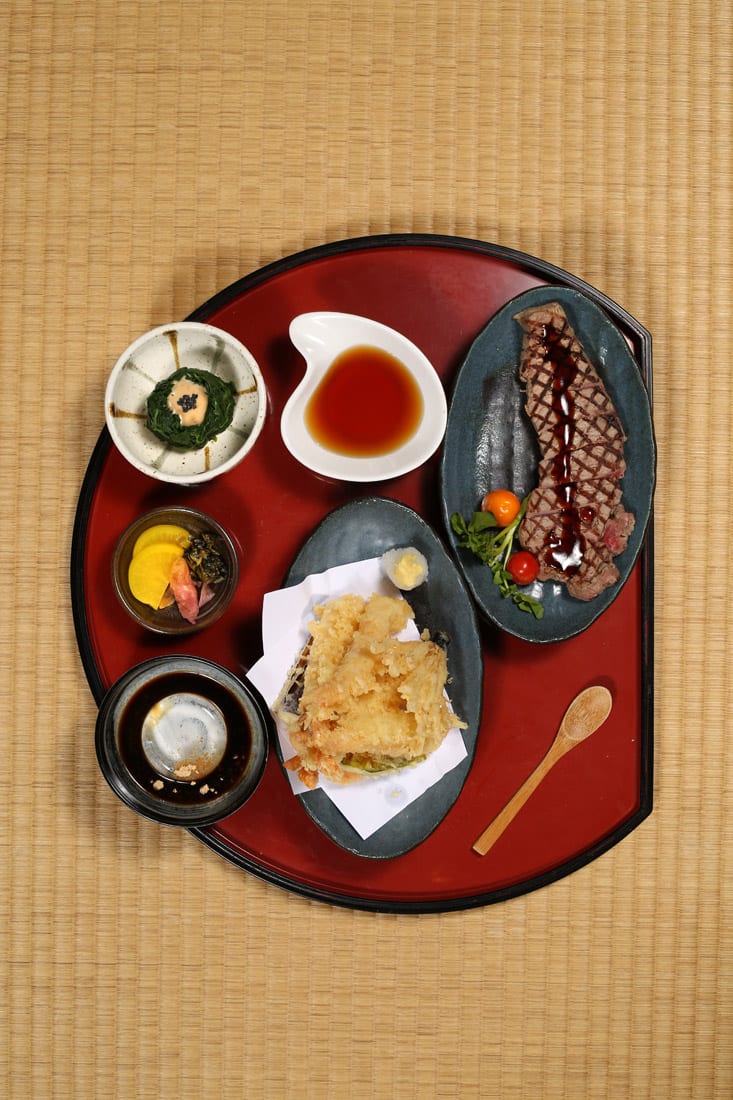 STORY: Hope S. Philbrick
PHOTOS: Sara Hanna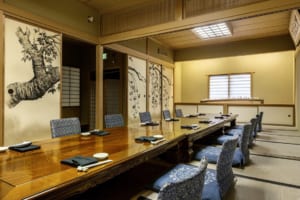 You can literally eat at Nakato Japanese Restaurant four times in a row and enjoy a completely different dining experience each visit. The restaurant offers four distinct dining ambiences: the main dining room, where modern tables are arranged under a flock of origami paper cranes hanging from the ceiling; the sushi bar, where chefs prepare orders while interacting with guests; the high-energy hibachi teppanyaki tables, where the chefs demonstrate their knife and grilling skills; and the private tatami rooms, where kimono-clad servers pamper shoeless guests.
Wherever you sit, expect fresh ingredients, clean flavors and attentive service. Don't consider yourself fluent in Japanese cuisine? Fear not, as staffers readily offer guidance and tasty suggestions with a smile. And if over the course of multiple meals you settle upon favorite dishes, you can order them again most anywhere you choose to sit. But the menus offer extensive variety, so you can also try new things on each visit.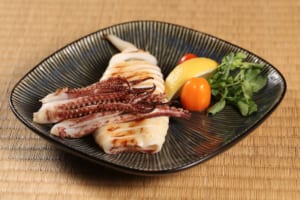 While the dining options offered at Nakato are rooted in traditional Japanese culture, you wouldn't typically find them all under one roof. "Each section would be a standalone concept in Japan," says Sachiyo "Sachi" Nakato Takahara, who owns the restaurant that was founded by her grandmother more than 40 years ago. "A sushi restaurant would have a sushi bar and that's it, and so on. We're more like a cultural heritage place. We have an array of everything, because when my grandmother started the restaurant in 1972, she wanted to share Japan's culinary culture." Everything at Nakato is made from scratch, even the vinegar used to prepare the sushi rice. And there's no slacking on details or compromising on quality here. The fruits and vegetables are sourced locally, while some items, including the sushi-grade fish, are imported from Japan.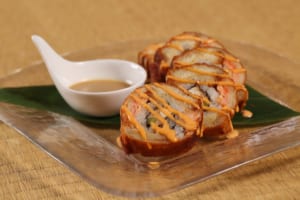 Customary Japanese cuisine, known as washoku, was designated by UNESCO for its heritage status in 2013, an honor that Japan was the second nation after France to earn. Washoku is both a culinary philosophy and set of guidelines for preparing food. Emphasizing seasonal ingredients, it is celebrated for its ancient cooking techniques and respect for nature. Nakato brings the tradition to Atlanta.
Whenever I ordered a mix of my own menu picks alongside server recommendations, I was consistently happiest with the server's suggestions. This encouraged me to get increasingly more adventurous with each meal. On a future visit, I might be ready to try the omakase service. Translated as "I trust the chef," or "I leave it to you," ordering omakase-style means getting treated to innovative edible surprises.
A combo plate can also be a tasty introduction to Nakato. It presents a roundup of bites from across the menu, such as miso soup, white rice and pickled vegetables, and a choice of protein options such as beef teriyaki and calamari tempura.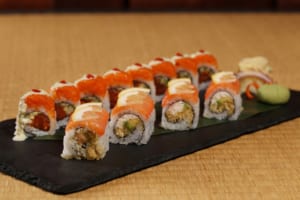 Make a meal of sushi or enjoy it as a course. Nakato's sushi rolls can win over even folks like me who don't think they like sushi. Descriptions are on the menu, but if you have a question about whether a sushi roll has raw or cooked seafood or might be mild or spicy, just ask. My husband and I particularly enjoyed the bagel roll with smoked salmon, cream cheese, crab, Masago caviar and avocado. The popular yum yum roll is a deep-fried combo of spicy tuna, cream cheese, asparagus and smoked salmon.
Dishes across the menu are as yummy as they are beautifully presented. For example, each soft, tangy bite of the nasu dengaku (grilled eggplant with miso) makes taste buds dance. Gindara, Nakato's signature miso marinated grilled black cod, is cooked to tender perfection.
The soba salad, which won me over after the first bite, is a cold toss of buckwheat noodles, cucumber, seaweed and hard-boiled quail eggs with sesame dressing. The slow-cooked pork kakuni is reminiscent of Georgia barbecue. Steamed shumai (shrimp dumplings) are sweet savories with a bite as tender as a marshmallow.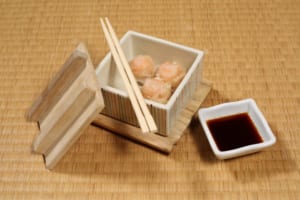 The flash-fried agedashi tofu are squishy squares that melt in your mouth; add ground radish to each bite for tang. Grilled calamari gets a citrus zing drizzled with lemon butter. Drenched in a bright soy sauce and butter broth, the Japanese mushrooms sautéed with spinach make a scrumptious side to fish, poultry or beef.
The restaurant's hibachi areas are typically its busiest. "For the American palate, teppanyaki is very popular," says Takahara, "although sushi is definitely becoming more and more an embraced cuisine." Some evenings, seats at the sushi bar remain vacant; on others, they're packed.
For an extra $20 per person, the tatami rooms are a private dining option that can accommodate up to 18 people. Remove your shoes at the door, then sit on the floor. All but one tatami room has a hidden well under the table, so it feels like sitting in a standard dining chair.
In each of its dining ambiences and across its menus, Nakato impresses.
NAKATO JAPANESE RESTAURANT
1776 Cheshire Bridge Rd. N.E.,
Atlanta 30324
404.873.6582
nakatorestaurant.com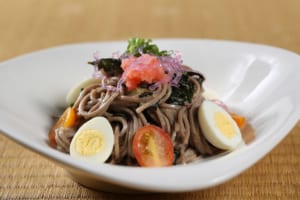 Prices: Starters: $6-$17. Soups and salads: $3-$14.
Noodles: $11-$15. Sushi: $2-$21. Tempura: $8-$29.
Dinners: $9-$58. Desserts: $5-$10.
Recommended dishes: Soba salad, nasu dengaku, Japanese mushrooms, bagel roll, gindara.
Bottom line: Nakato is a longtime Atlanta dining treasure that celebrates authentic Japanese flavors and traditions.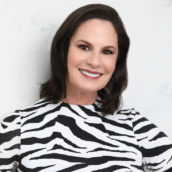 Joanne Hayes
Publisher & Founder
Joanne Hayes is a 26-year veteran of the publishing industry, having worked for 12 years as an Account Executive for an award-winning Journal Register Company newspaper group, Southern Rhode Island Newspapers, and 3 years as the Marketing Director of SO Rhode Island, a publication of the award-winning magazine company Providence Media, prior to her move to Atlanta in 2009.
Simply Buckhead Magazine was conceived by her company, ValueStream Media Group, and began publication in 2010, with Joanne at the helm as Publisher and Founder.  The publication quickly became the "must-read" publication for people who live, work, shop, dine, entertain, travel, have families, homes, and pets and participate in philanthropic efforts, and has literally been read online all over the world. 
ValueStream Media Group is a media partner and sponsor to CURE Childhood Cancer, Bert's Big Adventure, Atlanta Community Food Bank, The nsoro Educational Foundation and Joanne currently serves as a Board Member for the Atlanta Community Food Bank.