A YOUNG COUPLE PURCHASES A MODEL HOME IN CHASTAIN EAST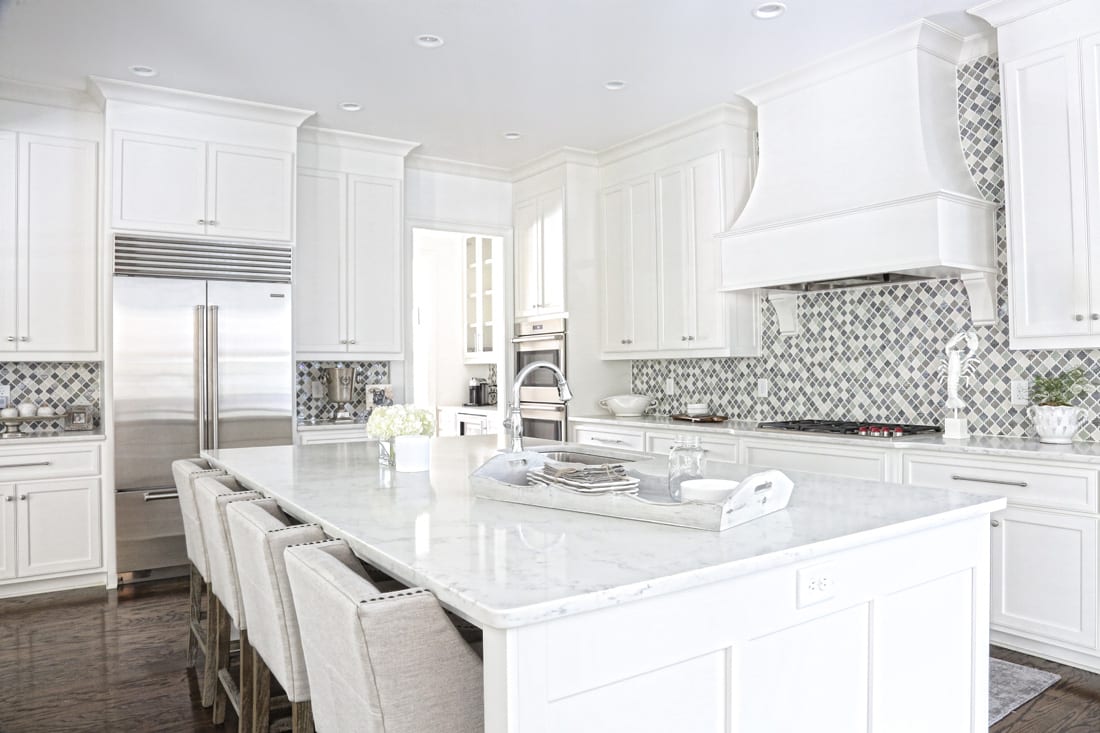 STORY: Giannina Smith Bedford
PHOTOS: Sara Hanna
It was moving day. Jan Nifong was knee deep in boxes at her and boyfriend Brian Craig's condo when Craig, an attorney with the law firm Wood Craig & Avery, called from work to let her know he would pick her up around 4 p.m. for happy hour. First, however, they needed to stop by their new Wieuca Road abode to discuss a hardscape project with a contractor. As the couple approached the front door, Nifong noticed rose petals strewn across the front steps.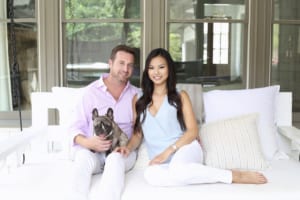 "I didn't think anything of it at first. I looked around and thought, 'Man, the wind must have really picked up and blown all these flower petals all over the front porch,'" says the dental hygienist.
The couple stepped in the door and toured the 4-bedroom, 3.5-bathroom home, giddy at the thought it was their new home. But to Nifong's surprise, the contractor was nowhere to be found. "Brian walked me back out to the front porch, turned around and was kind of teary-eyed," recalls Nifong. "Then he got down on one knee and said, 'Will you marry me?'" After accepting his proposal and slipping the engagement ring on her finger, Nifong noticed her photographer friend, Monica Kirkland, crossing the street from where she'd been hiding to capture the occasion. Says Nifong: "It was special to share that moment with a personal friend."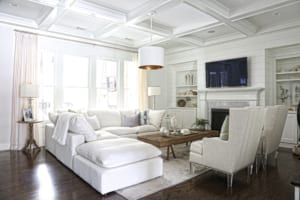 Since the proposal in December 2017, the couple, set to wed this month at the Montage Laguna Beach resort in California, has happily settled into their new life in the single-family home—especially since there was nothing to fix up and very little to move-in. That's because Craig and Nifong purchased a fully furnished model home in the Chastain East subdivision, adjacent to Chastain Park.
"When we walked in the home, we thought, 'We'd buy every single thing in here because it's so our style.' It's cozy, relaxing, very clean, crisp and airy," says Nifong. "[Brian] was like, 'Let's just buy everything. It would save us so much time getting this place furnished how we'd like it.'"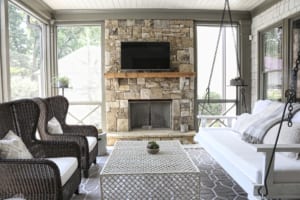 Decorated by Ginny Garrett of Nashville based The Iron Gate, the home's neutral interiors are filled with designer furnishings by U.S.-crafted Lee Industries; old-world, European-inspired pieces by Eloquence; and transitional items by Gabby. Step through the entrance, flanked by a formal dining room on the left and spacious office on the right, into an open kitchen and living room. Dark wood floors and distressed wood tables warm up the gray and white palette. In the kitchen, white quartz countertops and white cabinets help the backsplash of bluish arabesque glass tile pop. "The backsplash is not too much and not too loud. I really like it," says Nifong.
One of the few items Craig and Nifong did replace in the home was the living room seating, trading out a formal sofa for a plush white sectional from Restoration Hardware's Cloud Collection, creating what's now the couple's favorite napping spot. "We wanted something more inviting, not something that [was so formal] you didn't want to sit on it," says Nifong.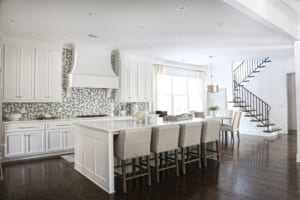 They got rid of most of Craig's "bachelor mismatched furniture," but kept a dark wood sleigh bed for the guestroom and hired Alan Pethel's Furniture Repair to repaint and distress it to match the home's style. They did the same with a dresser in the master bedroom, matching it to the canopy bed that's dressed in Restoration Hardware linens. The room's mercury glass lamps and marble-clad bathroom with his and her sinks and closet round out the luxurious, soul-calming decor.
Aside from their master bedroom and inviting living area, the newlyweds love to hang out on the screened-in porch. Complete with a stacked-stone fireplace and painted brick-paver floors, the space also boasts a porch swing big enough for Craig, Nifong and their pug, Pig, to cuddle on. Nifong says the swing is something all their guests seem to enjoy. "When it's raining, we love hanging out on the swing and watching TV and just lounging," says Nifong. "The swing really sold us on the house."
The porch also hosts Craig's guys' nights, which migrate down from the man cave, a bonus room up a second set of stairs near the kitchen that's outfitted with a wet bar, pool/ Ping-Pong table and manly leather seating (Restoration Hardware pieces that survived the condo move).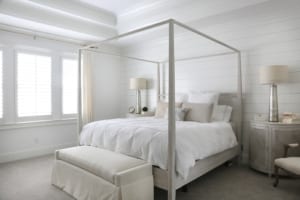 "They have Ping-Pong tournaments, so when they get all hot and sweaty, they come downstairs to cool off," says Nifong.
Nifong admits they miss the amenities—especially the doorman— that condo living offers, but they are completely smitten with their new home. From the central Buckhead location and sophisticated, timeless design, it was a perfect fit from day one when they both walked in and said, "I do."
"We found this little gem hidden behind Wieuca Road," says Nifong. "And we love it."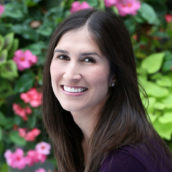 Giannina Bedford
Giannina S. Bedford is multi-faceted writer and editor. Her work covers design, travel, food and business. She's penned Simply Buckhead's home feature since inception and held a variety of editorial roles at the magazine. Her freelance work has appeared in Condé Nast Traveler, USA Today, Virtuoso Life, Hemispheres and TravelandLeisure.com. She also contributes regularly Atlanta Business Chronicle. Fluent in Spanish, Giannina was born in Miami and grew up in Brazil, Chile, Hawaii and Australia. She currently lives in Dunwoody with her two kids and husband.