At 27, Niki Pattharakositkul is introducing Atlantans to authentic Thai cooking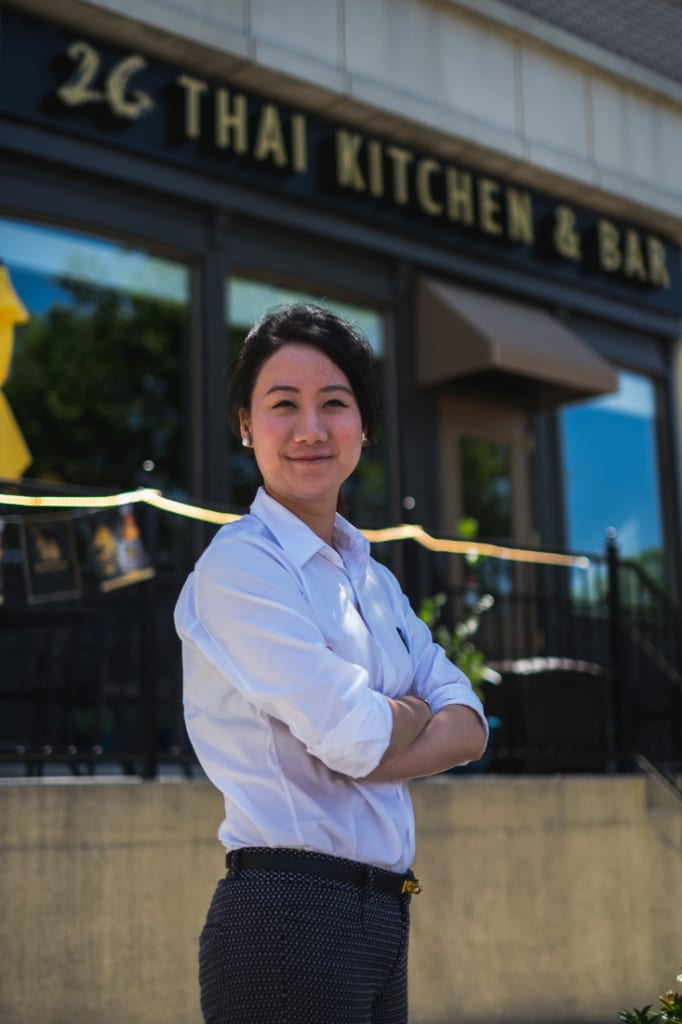 Last summer, Niki Pattharakositkul opened 26 Thai Kitchen & Bar at Lindbergh City Center in Buckhead. She was just 26 years old (hence the number 26 in the eatery's name). Though she grew up in Thailand and was raised in the restaurant industry—her family owns Wild Ginger in Chamblee—she found it difficult to get respect from others given her age. "At the beginning, people didn't think I could do it," she says. "But I proved them wrong."
Pattharakositkul gained experience working at other local restaurants. She also took a cooking course in Thailand, using the knowledge she acquired to create authentic recipes for 26 Thai's menu, including kao-ka-moo, a braised pork shank that's simmered for five hours and served with broccoli, pickled mustard and five-spice stew.
"I tell everyone that if you do what you love, people will feel it," she says. And so far, people do seem to be feeling it, based on 26 Thai's excellent Yelp rating and glowing comments such as "a real gem" and "my new go-to Thai spot."
Here, Pattharakositkul shares more about her challenges and successes.
What kind of issues did you encounter before opening 26 Thai?
Landlords thought I was too young and didn't even want to talk to me. Sometimes people laughed at me. They said, "Are you serious? You're opening a restaurant?" But I just kept doing what I was doing. I knew I had to go for it. I had a business plan and never gave up.
How did you prepare to open the restaurant?
After I graduated from Georgia State [where she studied marketing], I worked part-time in restaurants to learn the system. When you go outside the family business and work with someone who doesn't know you, you learn a lot. At BUA Thai + Sushi in Brookhaven, I learned to multitask and work quickly. At Nan, I learned that attention to detail is what makes fine dining so different, so I tell my servers at 26 Thai that we want to offer authentic Thai food with fine dining quality service. Right before opening, I went back to Thailand and got a degree in authentic Thai cooking from Dusit Thani College in Bangkok.
What makes 26 Thai special?
We educate customers and offer recommendations based on their preferences, so they learn about more than just pad thai. I grew up in Bangkok and got art from there to provide an Asian feel to the space. I look at the ingredients chefs use [in Thailand]. We use fresh herbs and ingredients and less oil than other restaurants. Not every dish has brown sauce. I make all the sauces and create the recipes for dishes you don't see in a lot of Thai restaurants here, such as kao-soi [a northern-style chicken curry with noodles]. I put my heart into every dish I cook. I love what I'm doing. It's not just business. Opening a restaurant is my dream.
How is running a restaurant different than you expected?
It's about understanding people. I'm only 27 and have about 20 employees working for me. I have to manage people who are my mom's age. I'm learning to be patient, solve the problem and not get too personal.
What do you like to do for fun when you're not working at the restaurant?
I like hiking. It helps me de-stress. I don't like to do the same thing every day. I've been to 20 countries and love exploring nature and seeing new cultures.
26 THAI KITCHEN & BAR
541 Main Street
Atlanta 30324
404.400.5995
26thai.com
STORY: Carly Cooper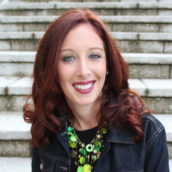 Carly Cooper
Foodie Tastemaker Columnist at Simply Buckhead. Contributing Editor at Atlanta Magazine. Restaurant Aficionado and Mother of Two.