It's been three years since we featured these six talented Atlantans in our July/August 2012 "Rising Stars" feature. Time proves that our predictions were dead-on: These people are going places. Here's what they've been up to lately.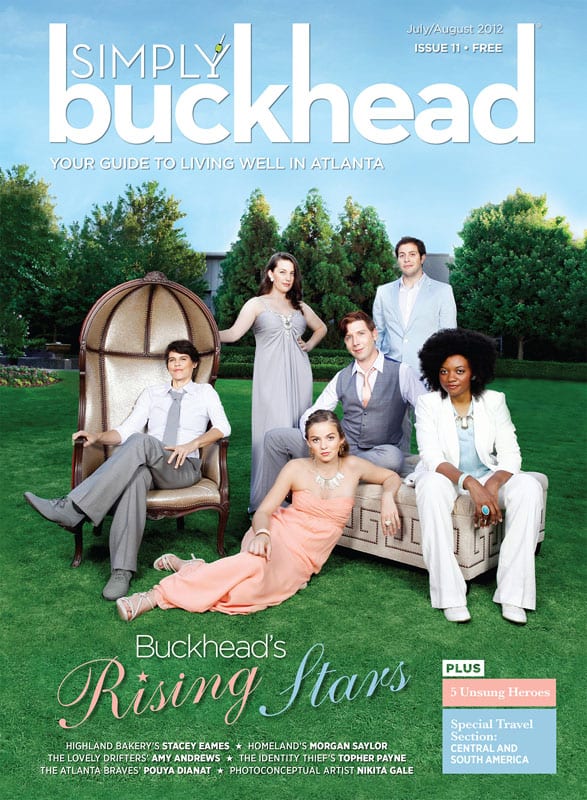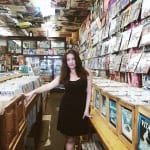 Folk singer Amy Andrews keeps her postal address in Decatur, but claims she really doesn't live anywhere but behind the wheel of her Toyota. Since we last spoke with her, she quit her day job, released the album LIVE, at Red Clay Theatre and now pursues her music career 24/7. Constantly on tour (with her dog, Pup Frances, in tow), she's crisscrossed the country and has taken her sound global. After finishing up her latest tour this summer, she's returning to Atlanta to work on her new album. "I am so looking forward to bringing new music to both loyal, longtime listeners and new fans from the road," she says.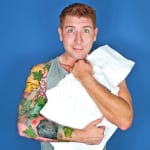 Playwright Topher Payne has been heating up the national stage since we last checked in with him. He's written and starred in numerous plays across the country and even made an appearance in the film Identity Thief. This year alone, his Gene-Gabriel Moore Playwriting Award winning play, Angry Fags, was produced at Steppenwolf Theatre in Chicago; his play Perfect Arrangement is premiering in New York off- Broadway this fall; he's released an audiobook, Funny Story: The Incomplete Works of Topher Payne; and, this Christmas, he's premiering his first holiday show, called Let Nothing You Dismay, at Dunwoody's Stage Door Players. He's now officially represented by the Gersh Agency in New York, and stays happily rooted in Decatur.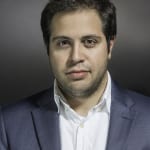 The last three years have brought a lot of change for photographer Pouya Dianat. He has grown his business and his family—the Sandy Springs resident is now married with a baby. Among the A-list clientele his company, Pouya Creative, regularly shoots for are the Atlanta Braves, ESPN and Sports Illustrated. His company also creates content for Delta Air Lines. His wife works as his producer, and he's the proud owner of two studios near Turner Field—one is an 8,000-square-foot creative studio, the other is a 2,000-squarefoot wet plate photography studio. "On any given day in our studio you could come in and find us shooting with a 200-pound, 100-year-old camera; a 12-camera, 360-degree immersive media camera we designed in-house; or just doing a plain photo shoot."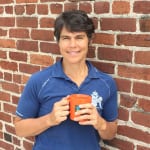 Life is pretty sweet right now for Highland Bakery owner and CEO Stacey Eames. This former cover subject just announced Highland Bakery's new partnership with Mike Lassiter of Rising Roll Gourmet Café. Soon, the beloved bakery will move to a franchise model— meaning more of those delicious sandwiches and fresh-baked breads across ATL and in other cities, too! As far as the immediate future goes, Eames is set on opening four to five new locations in 2015 and even expanding the brand's commissary. This Decatur-based entrepreneur, who recently celebrated a major milestone birthday, has a lot of exciting prospects on her plate.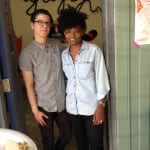 Visual artist Nikita Gale has adapted to life in Los Angeles where she's earning her MFA in new genres at UCLA. Since being featured in Simply Buckhead (she was preparing for her first commercial solo art show back then), she has been profiled in Complex magazine, had her work reviewed in The New York Times and completed residencies at both the Vermont Studio Center and Elsewhere (in North Carolina). She recently showed her artwork in the PARMER at NADA exhibit at New York's Abrons Arts Center. While in grad school, she's been experimenting more with her work and has been focused on video and installation. This summer, you can view one of her video works on display at Kennesaw State University's Zuckerman Museum of Art.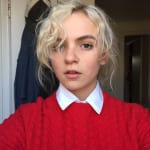 Shortly after her Simply Buckhead cover, actress Morgan Saylor relocated to New York City and has steadily increased her star power. She continued her role as Dana Brody on Homeland through 2013 and recently starred in films such as White Girl, Jamie Marks Is Dead and McFarland, USA. This past summer, she did her first New York City play, When We Were Young and Unafraid at the Manhattan Theatre Club. Lately, she's been busy shooting Rob Reiner's next film, Being Charlie, and is putting together her summer travel plans. Soon, she may also be headed to the University of Chicago as an undergrad.
STORY: Kelly Skinner
COVER PHOTO: Sara Hanna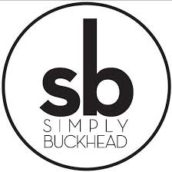 SimplyBuckhead
Simply Buckhead is an upscale lifestyle magazine focused on the best and brightest individuals, businesses and events in Buckhead, Brookhaven, Sandy Springs, Dunwoody and Chamblee. With a commitment to journalistic excellence, the magazine serves as the authority on who to know, what to do and where to go in the community, and its surroundings.