Harry Norman, Realtors' "Rookie of the Year" champions the American dream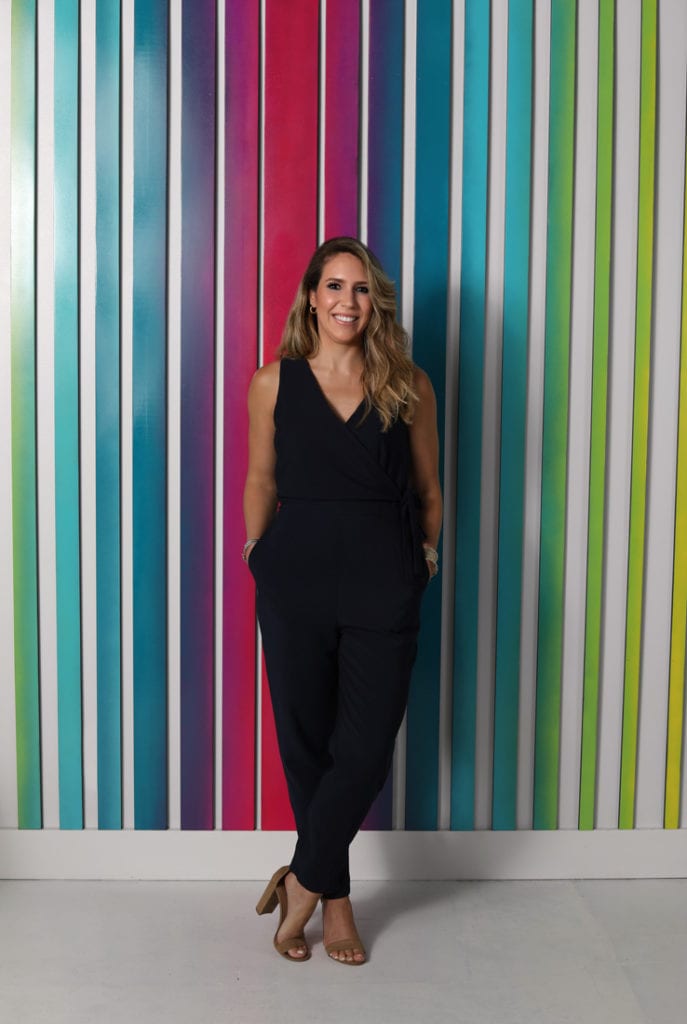 In her first year with Harry Norman, Tori Hughes hit it out of the park. She scored the "Rookie of the Year" award at the 90-year-old Buckhead based real estate firm, and ranked No. 33 company-wide for volume and units, an impressive feat at a powerhouse brokerage with 1,000 agents. Now in her sophomore year, the 37-year-old real estate agent has no plans of slowing down, even with the pandemic curveball.
"I have something to offer buyers and sellers in every stage of life and area because of my life experience," says Hughes, who knows Atlanta like the back of her hand. She formerly resided in Buckhead, Midtown, Druid Hills and East Cobb before planting roots in Roswell with her husband, Matt; their children, Cate and Connor; and rescue pup, Graham. "Homeownership is part of the American dream, and I love being a part of that process."
She might be the new kid on the block at Harry Norman, but she's no novice when it comes to real estate. After graduating from the University of Tennessee with a master's degree in accounting, Hughes headed to Atlanta to work in the Real Estate Fund Accounting Group at Morgan Stanley. She took a career break to be a stay-at-home mom. Once the kids were school age, she jumped into a new career at Harry Norman, having witnessed the success of her mother-in-law, Karen Hughes, one of the firm's top agents.
"I'd always been interested in the business, and it's proven to be one of the best decisions I've ever made," says Hughes, adding that real estate combines her financial background with her marketing and interpersonal skills.
Her advice to homebuyers: Get pre-approved and find a trustworthy real estate advisor, which doesn't cost a penny. "It's essential to have someone versed in contracts, negotiations and market values on your side of the deal."
On the flip side, sellers can maximize their homes' values by updating kitchens and bathrooms or simply making small repairs and decluttering, Hughes says. "You only get one chance to make a first impression."
Even with this year's pandemic, the Atlanta market is going strong. "I still have clients looking to purchase that are relocating from out of state and first-time buyers who want to take advantage of the historically low interest rates," she says.
Though her work and family life keep her busy, Hughes finds time to continue improving her skills and giving back to the community. She is one of 25 agents selected out of 10,000 in the Atlanta Realtors Association to be part of the Emerging Leaders Class of 2020. She supports Canine Assistants and the Big Orange Duffel Bag Initiative, and she contributes a portion of every commission to the Harry Norman's Community Foundation for Greater Atlanta charitable endeavor.
It's not uncommon to find Hughes catching up with friends or entertaining clients at Buckhead spots including Cafe at Pharr, the Garden Room, Umi and Flower Child. "I discovered during the quarantine that all of my hobbies involve spending money and eating out," she laughs.
Her secret to success? Never settle for mediocrity. "After my sister passed away five years ago, I came to realize that the best way to honor her life was to live mine to the fullest," Hughes says. "You've got to step out of your comfort zone and take risks, remain positive in the face of adversity and shine your light for all to see."
torihughesrealtor.com
harrynorman.com
PHOTO: Sara Hanna