Lexis Marvin is mom to an adorable 1-year-old boy and two lovable pit bulls, Kira and Thor.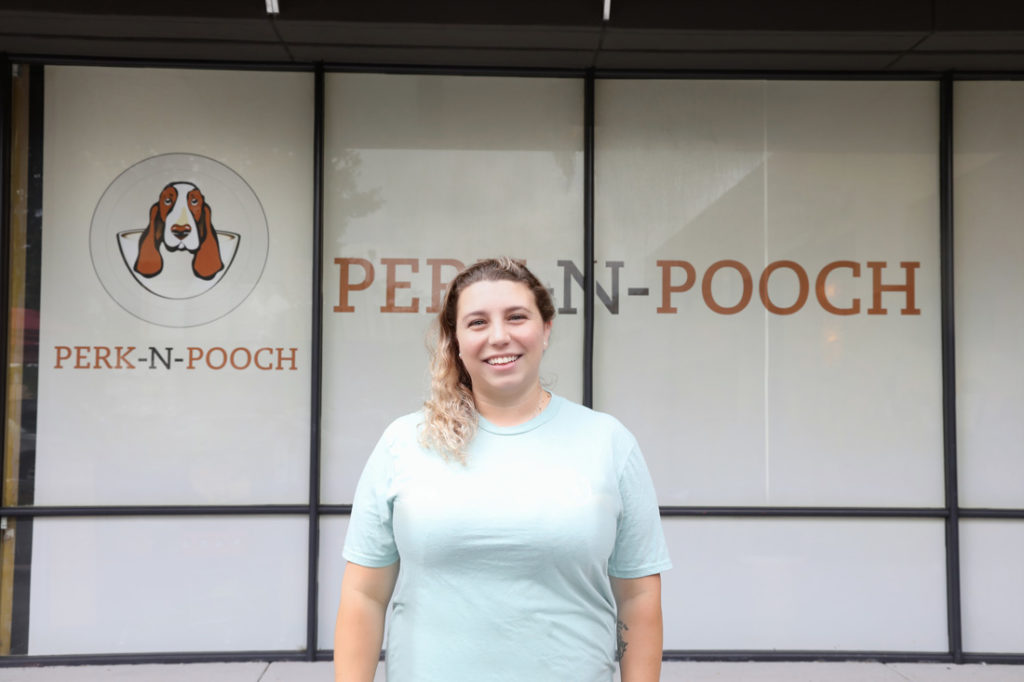 Since childhood, Marvin has had dogs in her life—something she attributes to her parents, Joe and Renee Guerrisi. From Great Danes to basset hounds, the Guerrisis have surrounded themselves with all kinds of pups that have become an integral part of the family. Piggybacking off their love for the furry set, Joe and Renee founded Perk-N-Pooch, a Sandy Springs dog wash and cafe, in January 2013. Marvin serves as general manager.
Offering both DIY and full-service dog washing and grooming, Perk-N-Pooch has become a goto spot for pet parents across the area. Thanks to its in-house coffee shop, the facility also has become an ideal locale for local residents to kick back, relax and spend time with friends. Marvin delights in having the chance to make all clients—two- and four-legged— part of the Perk-N-Pooch family.
Where did your family come up with the concept for Perk-N-Pooch?
My parents saw a coinoperated dog wash facility [in Southern California] and wanted to build on that idea. They really wanted to make it unique and allow people to sit down and hang out with their pets. The coffee idea came because my mom is a coffee drinker. A lot of people thought it was a weird concept, coffee and dogs together. But now people like the idea.
What makes Sandy Springs a good location for a facility like this?
The dog community is so big here. Everyone has dogs; it is very dog-friendly and family-friendly. And Perk-N-Pooch allows people to gather and bring their pups with them. They have the option to sit and hang out. It's really about the social aspect now, and it's a very good thing to have in this area.
What makes Perk-N-Pooch's dog washing and grooming services stand out?
Many of our groomers have been in the industry for at least 10 years, and they [have done] many different kinds of training. We want the experience to always be positive, and we want to make sure we're doing what's best. We take our time with each pup, whether it's a puppy bath or a dog that needs to be groomed. For clients who are doing it themselves, we want to help put them on the right path. So we walk them through the different shampoos and show them how to properly use the combs, brushes and blow dryers. We also provide all of the towels and ear wipes. Our number one priority will always be the dog.
What sets your cafe apart?
We use local roaster Lakehouse Coffee, and we have a blend that is unique to us. Our cafe employees have a lot of training, and we really work to build up their knowledge. We always want to make each cup correctly.
What's your preferred coffee drink?
I like a stronger drink, so I add extra shots to my coffee to get going in the morning. But in the afternoon or evening, I like a sweeter drink, so I'll go for a frappuccino. One of our top sellers is a cotton candy frappuccino.
What is your favorite activity to do with your dogs?
There are trails by our house, and we like to go hiking with them on a weekly basis. It makes them very tired, so I'm not sure it's their favorite thing to do!
Your family is involved with several pet rescue organizations. Which ones do you support?
We've done a lot of work with Canine Cellmates, which rehabilitates inmates as they train pups. Atlanta Lab Rescue has partnered with us since we opened, and my parents adopted both of their basset hounds from Basset Hound Rescue [of Georgia, Inc.].
Why do you love dogs so much?
They love you unconditionally, and they are always there to support you. There's just a feeling you get when you have pups around. They bring such joy to life.
PERK-N-POOCH
6690 Roswell Road, Suite 360
Sandy Springs 30328
678.500.9237
perk-n-pooch.com
Photos by Sara Hanna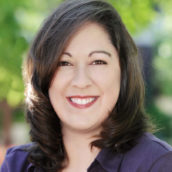 Amy Meadows
15 Minutes With columnist at Simply Buckhead. Freelance feature writer, children's book author and President of Green Meadows Communications, LLC.