Helping underserved youth succeed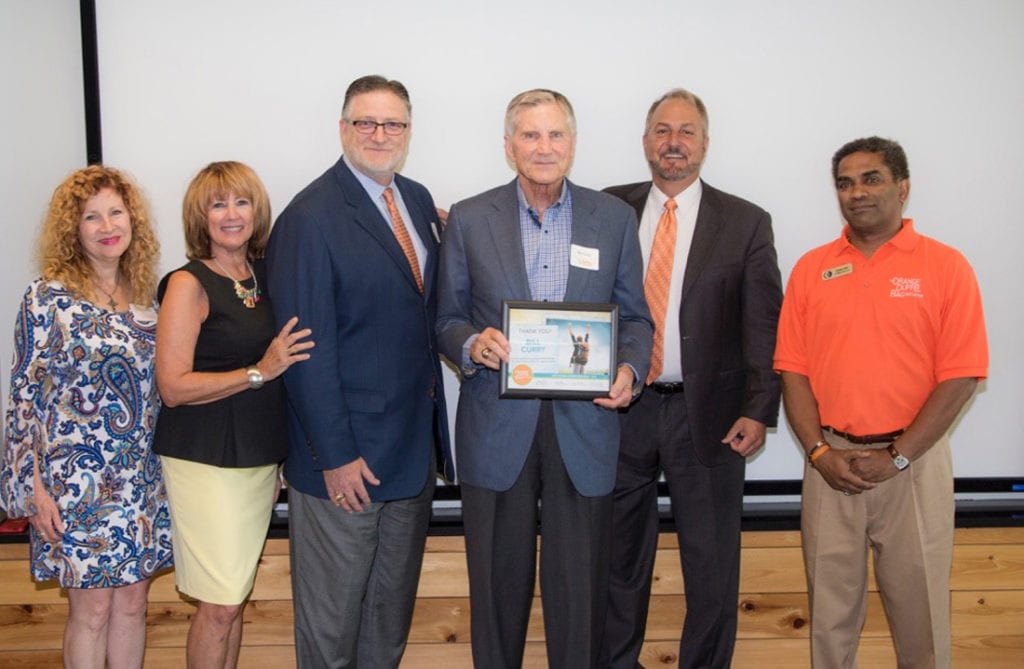 Legendary Georgia Tech football coach Bill Curry will be the Master of Ceremonies at a celebration honoring the 10th anniversary of the Orange Duffel Bag Initiative that provides coaching and ongoing advocacy for youth experiencing homelessness and high poverty, or aging out of the foster care system. The event will be held at the Georgia Tech Hotel and Conference Center on Sept. 11.
The organization's inspiration came from My Orange Duffel Bag, a book co-authored by Atlantan Echo Garrett and Las Vegan Sam Bracken. It chronicles Bracken's journey from being homeless in Las Vegas to receiving a full-ride Georgia Tech football scholarship. When he arrived in Atlanta, he had all his worldly possessions tucked into an orange duffel bag. Thanks to extraordinary support provided by Coach Curry and a cadre of Atlantans, who invited him to their homes for holidays and during college breaks, he thrived, both on and off the field.
Co-founded by Bracken and Garrett, ODBI partners with the Georgia Department of Human Services, the University System of Georgia Board of Regents and secondary school systems.
"Eighty-percent of our students graduate from high school, and some go on to college," says Buckhead resident and board member Susanne Hodges. "During the 12- week program, the students work with executive coaches and volunteer mentors. I volunteer with ODBI because I have a passion to help under-served youth, and as a Georgia Tech graduate, I feel a special connection to the organization."
For more information visit theodbi.org/10th-anniversary-celebration.
Mickey Goodman
Award-winning Ghostwriter, Journalist, Content Creator.